But there's more to investing than just buying your chosen cryptocurrency. As an experienced investor, you probably have many questions about crypto, including what you need to know before investing, how to buy it, and how to safely store (and protect) your investments.
We'll answer these essential questions, and more, in this guide for how to invest in cryptocurrency.
Three things to know before investing in the cryptocurrency market
1. Cryptocurrency is still a volatile, high-risk investment
Cryptocurrencies are very volatile. Bitcoin is a prime example, as it's not uncommon for it to drop 30% one week and then skyrocket to record highs the next.
Bitcoin might be doing really well compared to when it first gained popularity, but the returns are neither stable nor guaranteed. For example, anyone who bought BTC in late 2021 is sitting on a major loss today. If you do buy crypto, we recommend only allocating a small portion of your portfolio to it to start.
2. Cryptocurrency holdings are not FDIC insured
If your bank fails, your checking and savings accounts will be insured for up to $250,000 each by the FDIC. But if your crypto exchange goes bankrupt, gets hacked or simply closes down with little notice, you're pretty much out of luck.
Additionally, cryptocurrency is not backed by any government or central bank. That means that there is no one to guarantee the value of your investment. The value of cryptocurrency can fluctuate wildly, and you could lose all of your money if you invest in something that suddenly becomes worthless.
3. Cryptocurrency is taxable
Cryptocurrency gains are taxable. The IRS decided to start taxing crypto gains as capital gains in 2014, and has since issued at least 24,000 warnings to the crypto community.
For now, cryptocurrency is considered to be "property" and is subject to capital gains taxes. That means people who buy and sell virtual currencies like Bitcoin could owe taxes on their profits. Also, people who mine digital currencies could be subject to self-employment taxes.
More: Our full guide on crypto taxes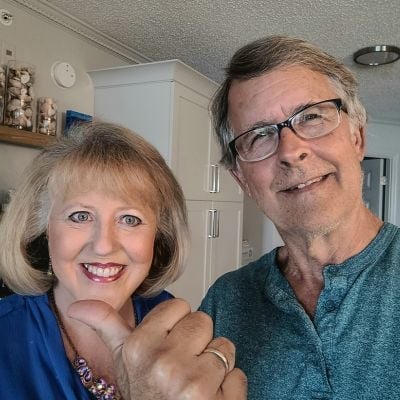 How to buy cryptocurrency
Choose an exchange
Your first step when investing in crypto is to choose a reputable exchange. An exchange is where you'll be buying, selling and, likely, storing your crypto.
Luckily, crypto has been around long enough that the biggest exchanges have become quite robust and user-friendly. There are many that we recommend overall, but here are three of the best exchanges for beginners:
Crypto.com is one of the most globally-popular crypto exchange that supports hundreds of cryptos and also has an excellent staking program.
Coinbase is an excellent first destination for most beginners. They're a publicly-traded company with over 73 million users, and are known for their superb and intuitive UI and the ability to earn free crypto through Coinbase Learn. Drawbacks are higher-than-average fees and the inability to extract your private key to a cold wallet. Find out more in our Coinbase Review.
eToro lets you invest in stocks, ETFs and over 30 popular cryptocurrencies with a simple 1% fee structure for buying and selling cryptocurrencies. Overall, eToro provides a very simple way to add crypto to your portfolio.
Binance.US competes with Coinbase by offering lower fees, a better selection of cryptocurrencies and more advanced features to grow into. The platform is under intense regulatory scrutiny; while this is not a dealbreaker as it's common among crypto platforms, it's something to be mindful of. Find out more in our Binance.US Review.
Choose which cryptos you'd like to invest in
Bitcoin isn't the only digital currency in town. In fact, there are over 7,500 cryptos in existence.
Luckily, most exchanges only offer a couple of dozen. These are typically the most legitimate and viable coins with a respectable market cap.
Here are some examples of the top-traded cryptos today:
Bitcoin (BTC USD): The king of cryptos is still around and available to purchase on every popular exchange.
Ethereum (ETH): The second most popular crypto by market cap achieved success through innovation, allowing for the recording of smart contracts to the blockchain.
Dogecoin (DOGE): Dogecoin was created in under 2 hours as a joke — a loving satire of cryptocurrency. Despite this, DOGE has reached an $85 billion market cap, highlighting the power of speculation and internet chatter.
Binance Coin (BNB): BNB is the proprietary coin of Binance, the world's largest coin exchange (Binance.US is the USA-only version). It's become popular due to its wide acceptance and ability to reduce Binance's trade fees.
Which ones should you buy? Well, cryptocurrency is so speculative and volatile that choosing the right cryptos for your portfolio may come down to which ones you believe in. For example, do you think Ethereum has more technical merit and worldly applications than Bitcoin?
While stock traders may read form 10-Ks when vetting companies, crypto investors might consider reading whitepapers — like the original one for Bitcoin.
Determine how much crypto to buy
How much crypto should you have in your portfolio? I've written an entire feature on the subject, but here's the TL;DR:
I asked two seasoned wealth advisors for an exact number, and their two answers were:
"Maybe 10% – so if crypto tanks, you can still retire – but I still wouldn't recommend it."
"Get $100,000 in safe investments first," because if you secure $100,000 in safe investments by the time you're 35, and keep depositing another $100 monthly, you'll retire a millionaire.
Not surprisingly, seasoned wealth managers aren't big fans of crypto because it doesn't fit into an asymmetric risk profile. It's too unpredictable — you can't build a 99% guaranteed wealthy future around it.
Bottom line? Start small. Stick with 10%, or better yet 5%, of your portfolio.
More: How much crypto should you have in your investment portfolio?
Safely store your private keys in a wallet
Once you buy some crypto, your next decision is how to store your private keys.
To quickly recap, hot and cold wallets live on and offline, respectively. A hot wallet lets you access and trade your crypto with ease, and security measures protecting them are better than ever.
But hackers are getting bolder, which is why some crypto traders, and especially long-term holders, choose to save their private key to a cold wallet — a USB or hard drive that they keep in a safe.
If you're dabbling in small amounts, and think you'll keep buying a bit on the regular, a hot wallet will do for now. You can also look into cryptocurrency savings accounts that pay you interest on your crypto as a storage option.
Maintain your investment
Your final step is to maintain your crypto investment. The only way to do this step incorrectly is to buy crypto and completely forget about it. You avoid crypto investment missteps by:
Adding your crypto to your main investing dashboard so you can monitor its performance over time.
Since crypto trading is still the Wild West, check headlines regularly to monitor regulatory scrutiny of your chosen exchange.
Immerse yourself in crypto communities. Visit the crypto subreddit, then sort by new and hot topics. Consider also joining a crypto community via your preferred social media platform, or even attending in-person crypto conferences or meetups.
Monitor which governments are banning crypto or, conversely, blessing it as legal tender and building a Bitcoin city on a volcano.
Continue to self-educate on new cryptos and blockchain implementation — and even get paid in crypto for it on Coinbase Learn.
More: What is the future of crypto and bitcoin regulation?
Other ways to invest in cryptocurrency
Buying crypto isn't the only way to "invest" in it. Here are some other, lower-risk methods to consider.
Earn crypto for "free" through learning and mining
As mentioned, you can actually earn a free trickle of crypto just by learning about crypto on sites like Coinbase ****with its Earn program. For example, you can earn $2 in Stellar (XLM) just by watching a two minute video: If you have a powerful computer with a gaming-capable graphics card, you can also mine crypto for free. Mining is the act of leasing your computer's processing power to the blockchain and receiving a trickle of crypto in return. I wrote a guide on how how to start mining Bitcoin in 60 seconds.
Invest in cryptocurrency stocks and ETFs
Want to invest in crypto without having to buy it? You're in luck! The SEC recently approved the first Bitcoin futures ETF, and you can read all about it in our feature Crypto ETFs: How to Invest in a Bitcoin ETF.
You can also invest in the crypto industry by purchasing shares of companies that are heavily focused on or invested in the future of cryptocurrency. For example, you can scoop up shares of Coinbase (COIN), mining companies such as Hut 8 Mining (HUT) or chipmakers that indirectly support crypto by producing chips for mining, such as Nvidia (NVDA).
Invest in the blockchain
One final method of investing in crypto without buying crypto is to invest in the technology supporting it: blockchain.
In 2014, just two of the world's 100 largest publicly-traded companies were invested in blockchain projects. Today, that number is 81.
There are even blockchain ETFs, namely the Amplify Transformational Data Sharing ETF (BLOK), which offer a nice mix of blue chips and exciting up-and-comers.
Stop overpaying for home insurance
Home insurance is an essential expense – one that can often be pricey. You can lower your monthly recurring expenses by finding a more economical alternative for home insurance.
SmartFinancial can help you do just that. SmartFinancial's online marketplace of vetted home insurance providers allows you to quickly shop around for rates from the country's top insurance companies, and ensure you're paying the lowest price possible for your home insurance.
Explore better rates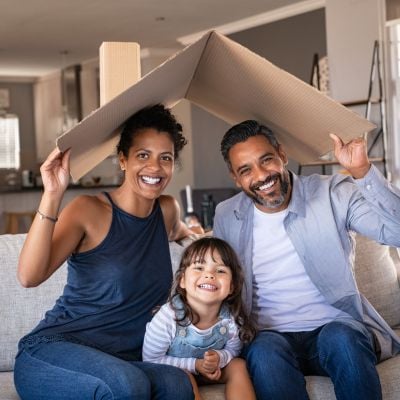 Pros and cons of investing in cryptocurrency
Pros
Possibility of massive gains: Cryptocurrency, specifically Bitcoin, is the best-performing investable asset of the last decade. It may tank, or it may continue its skyward trajectory.
Support an emerging technology: Blockchain technology is touching nearly every sector — public, fintech, medical— and your investment in crypto is supporting those sectors.
You can earn some for "free": You can't "mine" stocks, nor can you watch short videos to earn free real estate — but you can do either to earn free crypto!
Buying crypto isn't the only way to invest: Crypto and blockchain ETFs are convenient ways for stock traders to add crypto to their portfolio without exposing themselves to the high risk of holding actual crypto.
Cons
High risk and volatility: Crypto is still too unpredictable to bet the farm on, which is why traditional wealth advisors recommend limiting your portfolio allocation to 10% at max — if at all.
Vulnerable to theft, fraud, and scams: Squid is just the latest cryptocurrency scam where its developers made off with $3.38 million of investors' money. Most victims of the 2014 Mt. Gox hack, where 850,000 Bitcoin were stolen, has yet to see a single coin returned.
More: How to spot a cryptocurrency scam
Do you have to pay taxes on cryptocurrency?
Yes. Crypto gains are taxed at a regular capital gains rate: 10 to 37% for short-term gains and 0 to 20% for long-term gains.
According to the IRS, these three are non-taxable and don't need reporting:
Buying crypto with cash and holding it (affectionately known as HODLing)
Donating crypto to a qualified tax-exempt charity or non-profit
Transferring crypto between wallets
Whereas the following do need to be reported and will be taxed as capital gains:
Selling crypto for cash (even if you lost money on your initial investment)
Using crypto to pay for goods or services
Exchanging one crypto for another
Mined crypto.
Being paid in crypto or by airdrop.
Receiving crypto as a bonus or a reward
If you don't declare your holdings you can get penalized. It's the same penalties for unpaid taxes – and as the IRS themselves say, "they can add up fast":
A late filing fee
A late payment fee
Interest on top of both penalties
Your total penalty could amount to 25% or more of your unpaid tax amount.
More: Tax guide to cryptocurrency investments
Should you invest in cryptocurrency?
You might consider investing in crypto if:
You'd like to add very high-risk to your portfolio: If you've already assessed your risk tolerance and are actively looking to add higher risk into your portfolio, crypto certainly fits the bill.
You believe in the mission of crypto and blockchain: Maybe you believe in the positive aspects of crypto and blockchain technology, and perceive it as a form of ESG investing.
You may want to pass on crypto if:
You're risk-averse: Cryptocurrency is extremely risky, volatile and unpredictable. If that gives you more anxiety than excitement, it may not be a fit for your portfolio.
It's your first form of investing: To echo Varun Marneni, a certified financial planner with Atlanta's CPC Advisors, it's best to have $100,000 in safe investments first before you invest in crypto. Check out our article Safe Investments With High Returns.
You're feeling FOMO: Fear is not an investment strategy. FOMO shouldn't be a motivator for buying crypto, or any investable asset for that matter. Besides, you don't need crypto to get rich.
More: The best crypto sign-up bonuses
The bottom line
Cryptocurrency has never been easier to buy and invest in. Crypto is still the Wild West in many ways. It's a frenetic gold rush with a lack of regulatory oversight — although President Biden's crypto executive order could soon change that.
If you do choose to invest in crypto, be sure to self-educate on the risks, best practices and keep an eye on the industry. And don't forget to pay Uncle Sam his dues!
Sponsored
Follow These Steps if you Want to Retire Early
Secure your financial future with a tailored plan to maximize investments, navigate taxes, and retire comfortably.
Zoe Financial is an online platform that can match you with a network of vetted fiduciary advisors who are evaluated based on their credentials, education, experience, and pricing. The best part? - there is no fee to find an advisor.