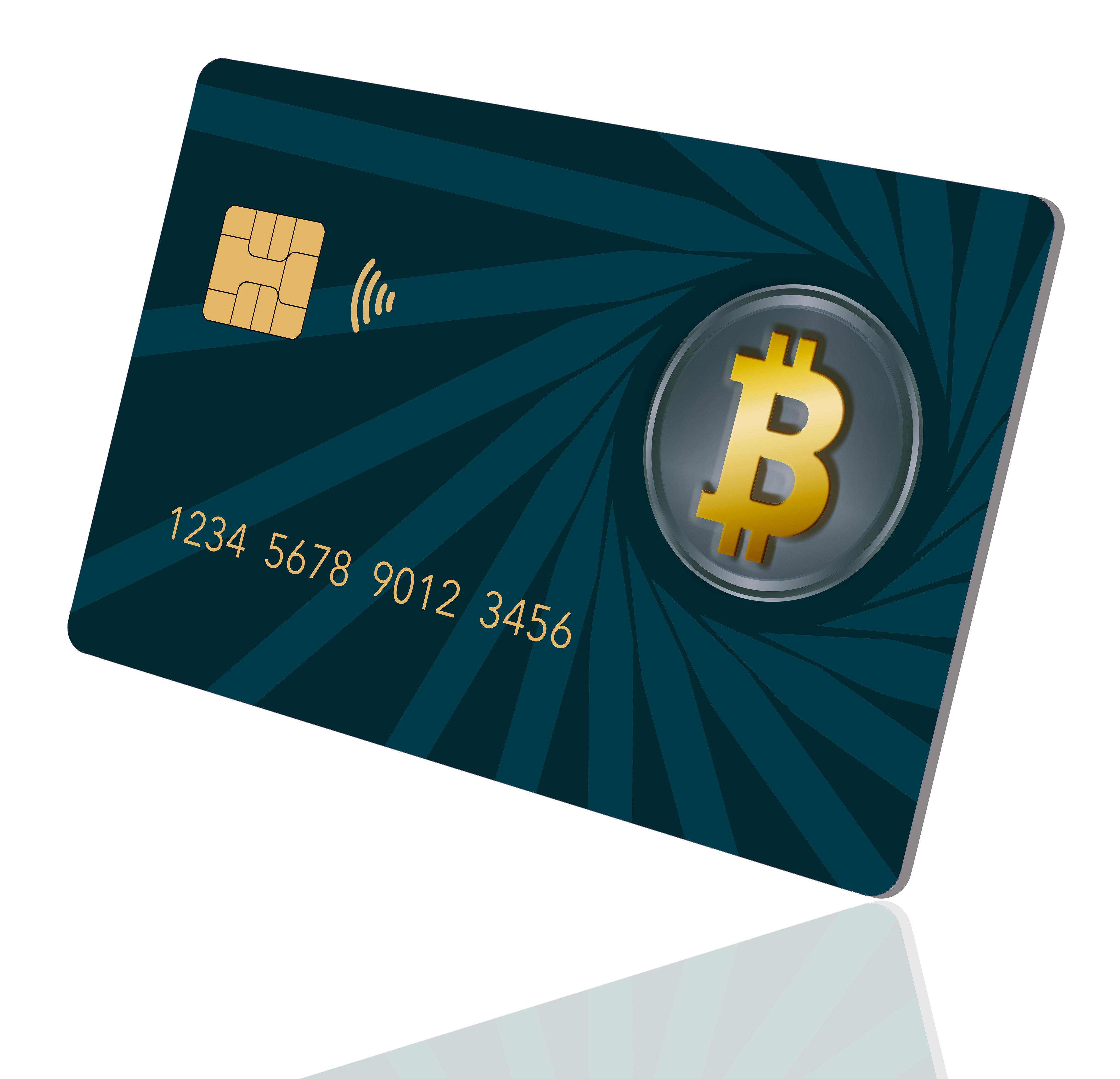 What are crypto credit cards? And which are the best?
robertindiana / Shutterstock
🗓️
Updated: July 25, 2023
We adhere to strict standards of editorial integrity to help you make decisions with confidence. Please be aware that some (or all) products and services linked in this article are from our sponsors.
We adhere to strict standards of editorial integrity to help you make decisions with confidence. Please be aware that some (or all) products and services linked in this article are from our sponsors.
More people than ever are investing in cryptocurrencies. As they do, the number of platforms and exchanges catering to the asset class has also grown. And with that, so have the range of services being offered. Crypto has now left the investment-only realm and expanded into consumer services. That includes crypto credit cards.
Crypto credit cards give you immediate access to the crypto balance in your account. That means you can take advantage of your crypto balance when making purchases in-store, online, and elsewhere.
These cards are typically issued by one of the major credit card companies, like Visa or Mastercard. As such, you'll enjoy many of the same benefits and protections that come with bank-issued credit cards. And you'll be able to use the cards anywhere Visa or Mastercard are accepted.
But that doesn't necessarily mean crypto credit cards are equal to bank-issued credit cards in all respects. We'll cover the benefits and drawbacks in more detail below.
The short version
You can use a crypto credit card to earn crypto rewards on your everyday spending.
These cards have benefits for crypto investors, such as immediate access to your crypto balance and the ability to accumulate more Bitcoin, Ethereum, or other digital currencies.
However, these cards are less flexible than traditional credit cards and cardholders should expect a high amount of volatility in the value of their rewards.
How do crypto credit cards work?
Crypto credit cards work similarly to bank credit cards in that you can use them for purchases and other transactions, and you're required to pay interest on any outstanding balance on the account. And, naturally, your payment history will be reported to the major credit bureaus.
For that reason, you need to be aware of the interest rate and any fees the crypto credit card issuer charges. These fees vary from one issuer to another, so that should factor into which card you ultimately choose.
Many crypto credit cards also pay rewards. But the rewards structure is very different from that of bank-issued credit cards. In most cases, you'll be paid your rewards in the form of either crypto or points toward the purchase of the crypto of your choice. In this way, crypto rewards are less flexible than those paid by traditional credit card issuers, like banks.
You should also be aware that crypto rewards, like crypto itself, will fluctuate in value. That means it's likely that crypto you earn will be worth more or less than it is at the time of issuance.
Crypto cards can be credit and debit cards, offering similar benefits to their bank-backed counterparts. Unlike a crypto credit card, the amount you can spend with a crypto debit card will be based on the value of your account. Also, you won't be charged interest on your purchases using the card.
The benefits of crypto credit cards
Crypto cards have some unique benefits for crypto investors if you're interested in earning cryptocurrency rewards while you spend.
Immediate access to your crypto balance
First and foremost, crypto credit cards allow you to access the value of your crypto accounts quickly and easily when you make purchases in-store or online. Some may even give you the ability to access cash from ATMs.
Visa/Mastercard benefits
Since crypto credit cards can be issued as either Visa or Mastercard, they will be accepted anywhere those two major credit cards are welcome. That means millions of merchants, vendors, and online providers worldwide.
You can also expect benefits typical of major credit cards, including zero liability for unauthorized purchases. Be sure to read your cardholder agreement when you receive your card so that you are fully aware of all the benefits you'll enjoy.
The ability to accumulate more crypto
The single most significant benefit of crypto credit cards is undoubtedly the ability to increase your crypto holdings through accumulating rewards. Where most rewards-type credit cards will pay you in cash back, rewards points, or a statement credit, crypto credit cards generally pay rewards in the form of more crypto.
That will enable you to increase your crypto holdings through regular purchase activity. It's similar to the roundup feature common to many debit cards and certain investment apps, like Acorns.
The drawbacks of crypto credit cards
If you want to add a crypto card to your financial portfolio, be aware that laws vary from state to state. Be sure you understand your state's laws concerning crypto cards. Also, remember that most cards are currently unavailable to non-U.S. residents.
Value of rewards will fluctuate
As mentioned above, crypto rewards can fluctuate in value from the moment they hit your account. If you've been investing in crypto for more than a few months, you're already aware of how wide the price swings can be.
This is an advantage if the value rises. But if the cryptocurrency market falls, as it has throughout 2022, the value of your rewards will be worth less than when they were earned.
In short, if you expect that the price of Bitcoin and other cryptos will rise over time, a crypto credit card could be more valuable to you than a traditional card. However, if you're worried that a crypto winter will keep prices low for the foreseeable future, you might want to stick with your favorite cash rewards card.
Tax consequences
Another big drawback of crypto credit cards is that you will be spending what is essentially an investment. And because of that, there may be tax consequences for transactions.
Though the rewards you may receive on your crypto credit card purchases are not immediately taxable, you might be liable for taxes if you sell the crypto earned through your rewards at a profit.
Limited use of rewards
Although some cards provide rewards, they're generally limited to purchasing additional crypto. Do your prefer a credit card that will provide travel-related rewards? If so, you're not likely to find that with a crypto card.
Some cards have no benefits
Finally, you should also be aware that many crypto-related cards have no benefits at all, apart from the ability to access the value of your crypto account at the point of sale (like debit cards).
What are some top crypto credit cards?
Crypto credit and debit cards are becoming more popular as cryptocurrencies gain mainstream acceptance. Most of these cards are issued by crypto exchanges. Examples of some of the most popular include the following:
Gemini credit card
Gemini Credit Card is a Mastercard that earns crypto rewards per purchase. You can get up to a 3% reward in Bitcoin, Ethereum or more than 60 other cryptos. Meanwhile, the card comes with no annual or foreign transaction fees. Crypto rewards are deposited immediately after you swipe the card to pay.
The Gemini Mastercard currently pays 3% on dining and 2% on groceries – up to $6,000 in annual spending – and then 1% back on all other purchases.
Coinbase card
The Coinbase Card is a Visa debit card that also pays rewards in crypto. Like the Gemini credit card, you'll earn crypto every time you make a purchase, and your rewards have no cap. You can choose which crypto you'd like to receive for your rewards, and you can spend in either crypto or U.S. dollars, with no transaction fees.
Another advantage of the Coinbase Card is that you can sign up for the card with no credit check or other requirements to qualify.
Uphold flexible debit card
The Uphold Flexible Debit Card is "the world's most flexible debit card." That's because you can pay with whatever you choose. You can spend with cash or crypto or choose from more than 23 national currencies and precious metals, including gold, silver, palladium, or platinum.
The card is available in both physical and virtual forms. It's a Mastercard, so it can be used anywhere Mastercard is accepted. Plus, you get 2% back in crypto on your crypto purchases and 1% USD cash back for every USD transaction.
Unfortunately, the card isn't available at the moment. But they expect it to roll out soon, and you can sign up for the waitlist.
The bottom line: are crypto credit cards worth it?
If you're a committed crypto investor, crypto credit cards are worth investigating. If the card provides crypto rewards, it will allow you to grow your crypto account through your regular spending activity using the card.
But even with that advantage, a crypto card should not be your primary credit card. Not all crypto credit cards offer rewards or other benefits, and those that do only issue those rewards in crypto. You'll need to consider different types of credit cards if you're looking for cash back, statement credits, or travel rewards.
Crypto credit cards are new and still evolving. But they don't yet offer some of the perks of bank-issued credit cards, like a 0% introductory APR on balance transfers or big welcome bonuses.
Think of a crypto credit card as a supplement to your regular crypto account, but maintain your bank credit cards for other spending purposes.
Further reading: