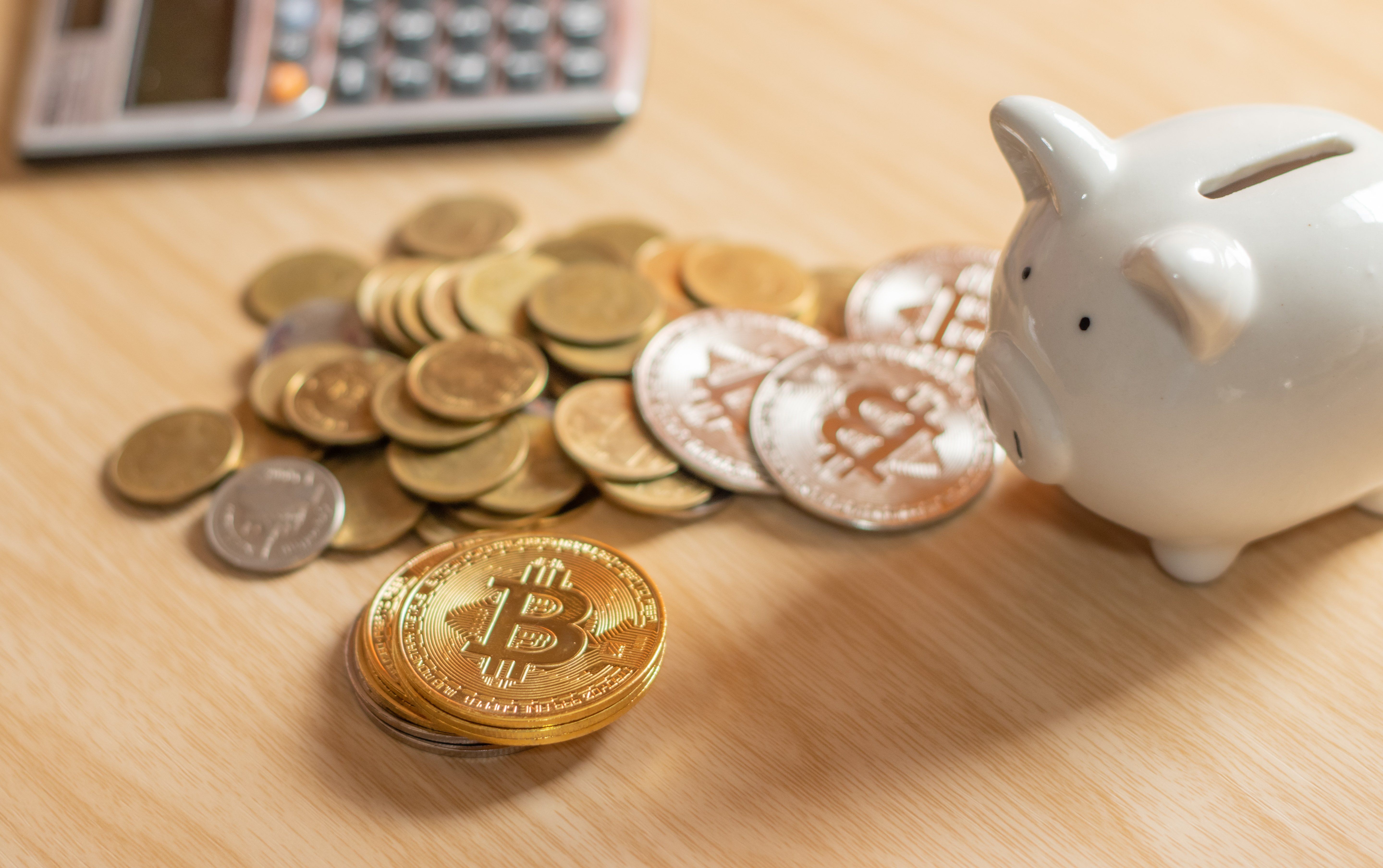 The best crypto savings accounts for 2023
Teerachai Jampanak / Shutterstock
🗓️
Updated: July 17, 2023
We adhere to strict standards of editorial integrity to help you make decisions with confidence. Please be aware that some (or all) products and services linked in this article are from our sponsors.
We adhere to strict standards of editorial integrity to help you make decisions with confidence. Please be aware that some (or all) products and services linked in this article are from our sponsors.
One massive advantage of investing in cryptocurrency is that you can put your crypto to work. The top crypto savings accounts can easily pay 10% to 15% APY or more or dozens of cryptos; far more than you can earn with any regular savings account.
However, there are numerous crypto savings accounts on the market, each with different payout structures and rates. Furthermore, 2022 has seen numerous leaders in this space declare backruptcy or pause user withdrawals, like Celsius and Voyager have done.
All of this choice can be overwhelming, but it's important to know where you deposit your digital assets to maximize returns. That's why our list of the top cryptocurrency savings accounts is covering some of the best, secure options on the market.
The top crypto savings accounts
A variety of crypto exchanges and staking and lending platforms offer savings accounts. But each platform generally works similarly: you deposit crypto and get paid a certain interest rate in exchange.
Note: crypto savings account rates are subject to change. Additionally, some savings accounts aren't currently available to U.S. customers but will be in the future with regulatory changes.
With daily interest payouts and some of the highest rates, Nexo is undeniably one of the best crypto savings accounts right now.
It's also available in 200+ markets and has a robust loyalty program that lets you earn even higher interest rates. And if you get paid in CEL tokens, the platform's native token, you earn even more rewards.
Plus, Nexo lets you choose flexible lock-in periods so you can sell your crypto at a moment's notice. You also get a free monthly withdrawal to help avoid fees.
Another leading crypto interest account you can use is the account offered by YouHodler. It currently pays up to 8.32% APY and supports over 50+ cryptos. Interest compounds weekly, and stablecoins like USDC and USDT currently pay 8% as well which is one of the higher rates out there.
One unique YouHodler feature is its Multi HODL option. This dual-asset strategy lets you earn rewards from staking and also from lending out crypto to liqudity pools for a DeFi flair. This is riskier than just using a crypto savings account, but you can select a level of risk and target profit amount you're comfortable with.
Another leading cryptocurrency exchange that lets you earn interest is Crypto.com. This exchange lets you trade over 200+ cryptocurrencies, and you can currently earn interest with 40+ assets.
You can earn up to 14.5% APY on certain cryptos as 10% on stablecoins. Rewards payout weekly, and your interest rate depends on if you use a flexible lock-in period or one or three month period.
Crypto.comalso pays you higher rates the more CRO tokens you hold and stake. CRO is the platform's native token, and holding it unlocks other perks like trading discounts and reward card bonuses.
Note that Crypto.com charges withdrawal fees, so it's best suited for long-term holders and not active traders.
Uphold is a multi-currency platform that lets you invest in crypto, commodities, and stocks from one central app. But it also has some of the highest crypto staking rates right now and lets you trade over 200+ popular cryptos.
For staking, some of the highest rates are for more obscure altcoins like Kava and Kusama. But you can still earn over 10% APY with more popular altcoins like Polkadot and Cosmos. And rates for other tokens are competitive with many other crypto interest accounts as well.
BlockFi is a leading crypto lending platform that lets you earn up to 7% APY on stablecoins and 3.75% on different cryptos. Bitcoin and Ethereum are available, as well as several other popular assets like Chainlink, Litecoin, and USDC.
What makes BlockFi different is that it also has one of the best crypto rewards cards and a robust free wallet
BlockFi Bankruptcy Notice -On November 10, 2022, BlockFi announced that it had to suspend withdrawals from its platform due to the FTX liquidity crisis. As a result, consumers should not be using the BlockFi platform. As of November 28, 2022, BlockFi officially declared bankruptcy.
As one of the leading U.S. crypto exchanges, it might surprise you that Gemini makes the list for the best crypto savings accounts.
But with Gemini Earn, you can earn up to 8.05% by lending out 40+ cryptos. This includes a range of altcoins like 1inch, Polygon, and SushiSwap plus plenty of stablecoins like USDC.
There isn't a lock-in period or withdrawal fees. Interest also compounds daily which is a perk, and you can redeem your earnings anytime.
Coinbase is a leading cryptocurrency exchange that's known for its ease-of-use. And, this beginner-friendly exchange also lets you earn up to 5.75% APY with its staking program.
You can stake ten assets currently, including Algorand, Cardano, Cosmos, Ethereum, Solana, and Tezos. Rates aren't as competitive as other crypto savings accounts, but if you're already trading on Coinbase, you can put your crypto to work. Rewards payout anywhere from daily to monthly depending on the asset.
Coinbase also lets you earn free crypto with its Earn program, which pays you with small amounts of crypto for learning about different projects. Just know that you pay dynamic network fees on withdrawals.
Another popular option for earning interest with your crypto is to use KuCoin. This global exchange is known for its extensive asset support and variety of advanced trading tools. However, it also has some incredibly high lending rates.
With KuCoin Earn, you earn interest for lending out different assets for varying periods. Some more obscure altcoins pay over 100% APY, and you can also stake crypto as well. Lock-in periods and payout times vary by coin, and KuCoin is a bit more complicated than most savings accounts.
Withdrawal fees vary by crypto on KuCoin, so it's also better for long-term holders.
Crypto savings accounts vs. crypto wallets
Crypto savings accounts typically make money by lending out your crypto to institutional traders and individual borrowers. For example, BlockFi lends out much of the crypto it holds and pays you with interest in exchange for doing so. In this sense, crypto savings accounts are similar to regular savings accounts at banks.
Some platforms also rely on staking, which involves locking up cryptocurrency to help validate blockchain transactions in exchange for rewards. This is what Coinbase offers to its users.
However, some cryptocurrency wallets also have similar features that let you earn interest. For example, ZenGo has a partnership with Nexo and lets you earn interest on funds you hold in your wallet. The catch is you earn slightly less than if you just moved your funds to Nexo and removed the middleman.
Some software wallets like Exodus also let you stake a variety of assets. If you want more control over your private keys and still want to earn passive income, this is an enticing option.
But generally, whenever you earn income with your crypto, you do so by either working with a lender or using a staking platform.
Factors to consider when choosing a crypto savings account
Now that you know some of the best crypto savings accounts on the market, here are the factors you should consider when deciding which company is right for you.
APY rates
One obvious way to pick the best crypto savings account is to look for the highest APYs for the cryptos you hold.
This shouldn't be your only consideration since things like fees, lock-in requirements, and potential promotions can make going for lower rates better. But generally, hunt for the highest rates possible with reputable savings accounts to maximize returns.
Supported cryptos
The best crypto savings accounts support more assets than just a few cryptos. Variety gives you more control and lets you put more of your assets to work.
Some accounts also have their own native tokens which you can earn interest with and get boosted APYs.
Insurance & security
Unlike traditional bank accounts that have FDIC-insurance, most crypto savings accounts don't have this type of coverage. Exchanges like Coinbase and Gemini have digital asset insurance and numerous security features in place. Similarly, companies like BlockFi over-collateralize loans and don't lend out all its assets to reduce risks.
However, you need to do your own due diligence and research the crypto savings account you're considering. Look for digital asset insurance, security features like two-factor authentication, and a history without hacks and data breaches.
Payout schedule & flexibility
Companies like Nexo and Gemini pay interest daily, which isn't something you get with most savings accounts. Most companies use a weekly payout schedule, and some companies pay rewards monthly.
Ideally, look for flexible lock-in periods and fast payouts so you get the best of both worlds.
Crypto bonuses
Plenty of exchanges and lending platforms pay crypto sign-up bonuses these days. If you can score some free Bitcoin or other crypto, this can mean a meaningful boost for your overall rewards.
And don't be afraid to bounce between crypto savings accounts every few months to leverage the best sign-up bonuses going on.
Hidden fees
Always review the fee breakdown before making a deposit with a cryptocurrency savings account. Free deposits are basically a given these days. However, some platforms still charge withdrawal fees which can be steep. And you have to factor in dynamic blockchain network fees that can also be high during periods of congestion.
Market risks
Earning high interest rates on crypto is great news. But if the overall crypto market or value of the assets you're earning with tanks, your returns mean far less. Granted, if crypto markets appreciate, you benefit from that upside. However, consider market volatility as a risk before diversifying your portfolio with crypto.
And don't take the ability to withdraw your crypto for granted. 2022 has seen several titans in the crypto lending space fold, including Celsius and Voyager. Other popular crypto interest accounts like Hodlnaut have also suspended users from withdrawing their crypto for now.
In short, don't lock-up crypto in a savings account that you can't afford to lose. And consider diversifying risk by using several leading platforms if you still decide to use this fixed-income strategy.
How we select the top cryptocurrency savings accounts
We select the best crypto savings accounts by considering several factors, including:
APY rates
Ease-of-use
Supported cryptos
Payout schedule
Withdrawal fees
Sign-up bonuses
Security
Our ranking isn't influenced by third-parties or other companies. Rather, our team researches and reviews each savings account carefully and ranks them according to current rates and information.
You should still do your own due diligence. And it's worth mentioning there are other savings accounts that didn't make this list that you can still explore. However, we believe this list reflects the current best ways to earn interest with your crypto.
The bottom line
Cryptocurrency investing is one of the hottest trends in the past few years. And what excites many holders is the ability to create a new income stream with crypto savings accounts.
Rates are subject to change and do change all the time. But right now, you can generate significantly more returns with many cryptos than any high-yield savings account.
Just remember: crypto investing can be volatile and has risks. Don't invest money you can't afford to lose, and review the terms and fees of any savings account carefully before making a deposit.