How to choose an NFT marketplace
You can think of an NFT marketplace similar to an online art gallery. Each marketplace has different offerings and pricing. Depending on what you're looking for, you may prefer one NFT marketplace over another.
When deciding where to go shopping for NFTs, consider these criteria as significant factors that set different platforms apart:
Available NFTs: The first and most important question is what NFTs are available. If you want to buy one specific family of NFTs, there may be a particular platform or marketplace that's best for those collectibles.
Supported blockchains: Every NFT lives on a blockchain, just like cryptocurrencies. While Ethereum is one of the biggest blockchain platforms for NFTs, Binance Smart Chain, Flow, and other blockchains are also suitable for NFTs.
Costs and pricing: Costs for buying and selling NFTs come from two places. First, you have to pay the platform any fees it charges, likely a percentage of the transaction amount or a fixed fee per transaction. Next, you'll have to pay network fees to move the NFT to your digital wallet. Depending on the blockchain, this may be more expensive than the NFT itself.
Reputation: There are plenty of NFT scams on the web, so it's best to stick with platforms that have a good reputation, available customer support, and a history of providing positive NFT experiences for users.
You may be locked into a marketplace depending on the NFT you want. For example, NBA Top Shot NFTs are only tradable in the NBA Top Shot platform using a connected Dapper wallet. That's different from NFTs on marketplaces like OpenSea and Rarible, which offer NFTs you can buy and sell on any compatible NFT marketplace.
More: How to invest in an NFT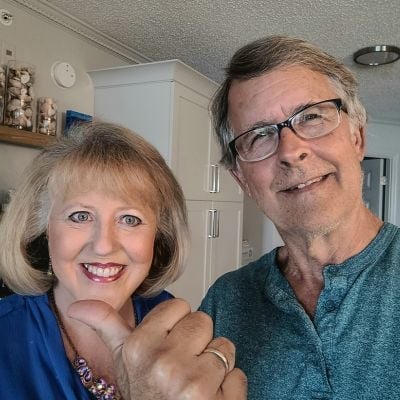 8 best NFT marketplaces
Like Amazon and Etsy, NFT marketplaces give you extensive listings of products to buy from multiple sellers. Each has its own niche or specialty. There are some of the best platforms to invest in NFTs:
1. OpenSea OpenSea is one of the original NFT marketplaces. Founded in 2017, OpenSea has more than 600,000 users, 80 million NFTs, and has facilitated over $10 billion in transaction volume. Buyers often search for NFTs by collection. Some of the biggest at OpenSea are CryptoPunks, Meebits, and Bored Ape Yacht Club.
When browsing, you can search through NFTs by category. The current category list is made up of art, collectibles, domain names, music, photography, sports, trading cards, utility, and virtual worlds. The big downside of OpenSea is the network fees.
You can find Ethereum, Polygon, and Klaytn blockchain listings, though most are on Ethereum. While you can find some NFTs listed for free, they still may require over a hundred dollars in Ethereum for the transfer. That's true with OpenSea and any other Ethereum NFT platform.
2. Nifty Gateway Nifty Gateway is a large NFT platform recently acquired by the cryptocurrency exchange Gemini. It integrates with Gemini for payment, or you can use a debit card, credit card, or a prepaid Ethereum balance. One of the biggest benefits is the cost of moving the NFT into your wallet. Nifty Gateway can send you an NFT with no gas fees.
Unlike the free-for-all at many other marketplaces, Nifty Gateway offers major listings of curated and verified listings before they go onto a secondary marketplace. New artists must be verified before they can list on the site.
3. Rarible Rarible is a large marketplace with 1.6 million users. About 405,000 new NFTs have been created through the platform, and users have bought and sold $274 million worth of NFTs. It supports the Ethereum, Flow, and Tezos blockchain wallets.
Rarible gives you access to a massive array of NFT themes and types. That includes adult-themed NFTs, extremely low-cost NFTs, and expensive, rare NFTs. The platform mostly has artwork NFTs but you can find other categories as well. Music and domain names are also available if you search for them, but art is the main focus.
4. Binance NFT Part of one of the world's biggest cryptocurrency exchanges, Binance NFT is another of the largest NFT marketplaces worldwide. Binance NFTs are listed in Binance Coin (BNB), Binance Dollar (BUSD), and Ethereum. You can sort by image, video, and audio NFTs.
Binance NFTs are listed as premium, art, sports, entertainment, gaming, collectibles, esports, and NFTs for good. One of the most fun parts of Binance NFT is its listings for mystery boxes. As the name implies, you don't know exactly what you're getting. But they are posted by collection and artist, so you have an idea of what you'll receive.
5. SuperRare SuperRare is a digital art marketplace selling high-quality artworks from top artists. You'll find gallery-quality originals here, and prices tend to reflect that, with items costing anywhere from around $600 into the millions, priced in ETH. SuperRare also created the RARE token, its own cryptocurrency.
This marketplace requires an Ethereum wallet and charges 3%, paid by the buyer. Like other platforms, artists may earn royalties on future sales.
6. Foundation Foundation is a large platform with more than 150,000 NFTs listed. Buyers have spent more than $160 million from sales through Foundation, which requires an Ethereum wallet to use. Creators earn a 10% royalty in perpetuity. The site has successfully sold more than 66,000 NFTs.
You can browse by individual listings or search through more than 10,000 collections. The site's listings include tens of thousands of images, videos, and 3D artworks, most of which are primary listings. As of this writing, you can buy NFTs from 0.10 ETH (about $3,000 as of this writing). Serious listings go into the millions of dollars.
7. Mintable Mintable is an NFT platform that makes it extremely easy to mint (create) new NFTs. The platform lists art, music, video, collectible, sports, and utility NFTs. Mintable works with Ethereum and the Immutable X blockchain, which works with no gas fees.
Mintable has a notable investor in Mark Cuban, an outspoken proponent of cryptocurrency and the digital asset ecosystem. This may be the best place to start if you want to make and sell NFTs quickly.
8. NBA Top Shot NBA Top Shot is an NFT marketplace that is entirely self-contained. You can't send the collectibles elsewhere, though they are tracked using the Flow blockchain. Users can buy digital NBA basketball cards giving them a "moment," such as a big game-winning shot or an impressive dunk.
While this marketplace is most exciting to basketball fans, it shows the potential for collectible NFT projects, and it can still be fun to collect even if you don't watch every game.
What's the best Altcoin to invest in for NFTs?
If you want to buy and sell a lot of NFTs, you have a few popular altcoins to choose from. Ethereum, Binance Coin, and Solana are all solid choices for NFT purchases. While Bitcoin is often called digital gold, it isn't particularly useful for NFTs.
Some NFT platforms make it easy to get started with dollars using a credit card, debit card, or bank account. But eventually, you're likely to use actual cryptocurrency to buy, sell, or transfer NFTs between wallets.
Stop overpaying for home insurance
Home insurance is an essential expense – one that can often be pricey. You can lower your monthly recurring expenses by finding a more economical alternative for home insurance.
SmartFinancial can help you do just that. SmartFinancial's online marketplace of vetted home insurance providers allows you to quickly shop around for rates from the country's top insurance companies, and ensure you're paying the lowest price possible for your home insurance.
Explore better rates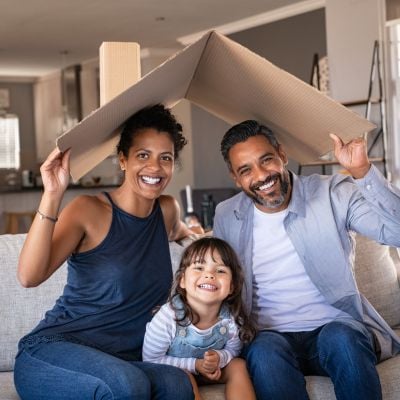 The bottom line
NFTs may be the next Dutch Tulips, spiking and spectacularly crashing in price. Or they may be the next big thing in art and technology. Depending on your opinions on cryptocurrency and NFTs, you may find one of these marketplaces a great place to buy your first (or second, or 100th) NFT.
More: How to buy and sell NFTs
Sponsored
Follow These Steps if you Want to Retire Early
Secure your financial future with a tailored plan to maximize investments, navigate taxes, and retire comfortably.
Zoe Financial is an online platform that can match you with a network of vetted fiduciary advisors who are evaluated based on their credentials, education, experience, and pricing. The best part? - there is no fee to find an advisor.