Secondary market remains red-hot
The resale market of luxury items exploded during the pandemic. For example, certain models of Rolex or Patek Philippe watches could run you as much as $200,000 — that's if you were lucky enough to get your hands on one.
Although the prices of these top-end watches have come down slightly as a result of the crypto bust (so-called "crypto bros" being some of the biggest buyers driving demand), according to online watch marketplace Chrono24, the watch retailer expects prices and demand to stay steady.
But of all assets, "the best risk-reward proposition has so far been in luxury bags," according to Credit Suisse and Deloitte's Collectibles report.
According to Sotheby's, Hermes' Birkin and Kelly bags are some of the most expensive you can buy. A Himalaya Birkin 30 sold for more than $225,000 in July 2021 at a Sotheby's auction, despite being one of the most common luxury handbags on the secondary market.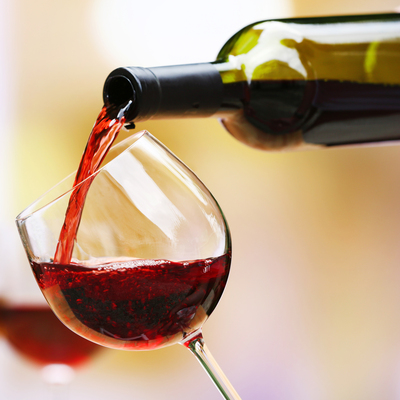 Fine wine is a sweet comfort in any situation — and now it can make your investment portfolio a little more comfortable, too. Now a platform called Vinovest helps everyday buyers invest in fine wines — no sommelier certification required.
Invest Now
Stocks or watches?
Of course, it's more common to buy luxury goods for enjoyment rather than investment. But with some of these highly sought-after items, owners can achieve pretty decent returns, according to Shark Tank star Kevin O'Leary.
"I've been listening to this dialogue now for a year about how watches are going to roll over. It simply hasn't happened because the demand for watch pieces, particularly the brands of Rolex, F.P. Journe, AP, even Omega recently has had a huge run," he said during an interview with Stansberry Research last year.
"If you've owned these watches for 24 months, it's still outpaced the S&P, it's still outpaced crypto. It's the best asset class to have been in in the last two years."
Getting a piece of the luxurious action
At these prices, luxury goods and high-end collectors items have quickly jumped out of reach for the average collector or investor — and let's be honest, even the above-average collector or investor.
That's the gap where Rob Petrozzo saw an opportunity. Petrozzo is the co-founder and chief product officer of Rally Rd, which allows investors to buy shares in everything from rare comics to cars.
"All these valuable, really important assets that have been relevant throughout history, we feel like they're important," Petrozzo says.
"But what's happened is the best versions, the museum-quality stuff, has gotten so far away from the average collector or the enthusiast — the person that cares about it."
You can browse Rally Rd's collection of high-end collectibles and buy a share in a first edition copy of Moby Dick, for example, for as little as $10. While you may not be able to pick it up and flip through, you are a part owner and when that book gets sold, you (hopefully) make some cash.
Petrozzo says it's all about giving people access to the items they love.
"When we started this business in 2015-2016 … it was really about connecting people to the things they cared about, letting them own real equity and have real ownership of the best assets in that class," Petrozzo says.
Younger generations seem especially interested in high-end collectors items, whether that's clothing or cars.
According to a 2021 report from The Real Real, a designer consignment site, the number of Gen Z high-value buyers grew by 61% from 2020. Millennials weren't far behind, rising 39% from 2020-2021.
"You might sort of see a kid who's 18-19 years old — we see this all the time — they know everything about like a vintage Ferrari, they know everything start to finish. But in reality, they're going to be outside the velvet rope at any auction, or anytime it's available at a car show," says Petrozzo.
Rally Rd isn't the only platform that helps everyday investors tap into rare collectibles. Other services let you invest in iconic artworks — including pieces by Banksy and Andy Warhol — without the need to be super-rich.
Meanwhile for wine connoisseurs, platforms specific platforms allow you to invest in fine wine around the world. You can even have the bottle shipped to you to enjoy if you so desire. And if you are more of an ETF investor, names like the Amundi S&P Global Luxury UCITS ETF can be used to gain diversified exposure to the luxury sector.
Sponsored
Get a piece of commercial real estate
Enhance your portfolio with high-return commercial real estate
First National Realty Partners is the #1 option for accredited investors seeking superior risk-adjusted returns in the grocery-anchored necessity-based retail space.
While commercial real estate has always been reserved for a few elite investors, outperforming the S&P 500 over a 25-year period, First National Realty Partners allows you to access institutional-quality commercial real estate investments — without the leg work of finding deals yourself.
Invest with First National Realty Partners now.