Precious metals
Precious metals — particularly gold and silver — have been a popular hedge against inflation and uncertainty. They can't be printed out of thin air like fiat money and their value is largely unaffected by economic events around the world.
You can buy these metals directly. Most bullion shops carry a selection of gold bars and coins, so you can always find something that fits your investment needs.
You can also get exposure through ETFs like the SPDR Gold Trust (GLD) and the iShares Silver Trust (SLV). Or, you can look into precious metals mining companies.
Higher gold and silver prices can allow miners to earn higher revenues and profits, which could translate to higher share prices. However, each company is different so make sure to do your research and find the ones that can keep costs down and run efficient operations.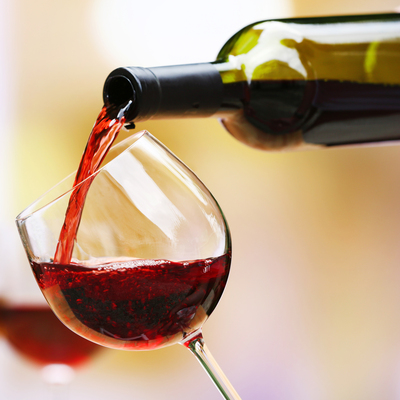 Fine wine is a sweet comfort in any situation — and now it can make your investment portfolio a little more comfortable, too. Now a platform called Vinovest helps everyday buyers invest in fine wines — no sommelier certification required.
Invest Now
'Forever' real estate
It may seem counterintuitive to have real estate on this list. When central banks raise their benchmark interest rates to tame inflation, mortgage rates tend to go up as well, so shouldn't that be bad for the real estate market?
While it's true that mortgage payments have been on the rise, real estate has actually demonstrated its resilience in times of rising interest rates according to investment management company Invesco.
"Between 1978 and 2021 there were 10 distinct years where the Federal Funds rate increased," Invesco says. "Within these 10 identified years, US private real estate outperformed equities and bonds seven times and US public real estate outperformed six times."
It also helps that real estate is a well-known hedge against inflation.
Why? Because as the price of raw materials and labor goes up, new properties are more expensive to build. And that drives up the price of existing real estate.
Well-chosen properties can provide more than just price appreciation. Investors also get to earn a steady stream of rental income.
Of course, given the uncertainty ahead, you'd want to rent to high-quality tenants.
The good news? Some real estate investment trusts (REITs) have very high quality tenants — including the U.S. government. Meanwhile, there are crowdfunding platforms that let you invest in grocery store anchored properties, which tend to be resilient throughout economic cycles.
Wine
People have been consuming wine for thousands of years. While most collect wine for enjoyment rather than investment, bottles of fine wine become rarer and potentially more valuable as time goes by.
Since 2005, Sotheby's Fine Wine Index has gone up 316%.
As a real asset, fine wine can also provide the diversification you need to protect your portfolio against the volatile effects of inflation and recession.
You can invest in wine by purchasing individual bottles — but you'll need a place to store them properly. Residential wine cellars often cost tens of thousands of dollars. If not stored at the right temperature or humidity, the bottle could be compromised.
That's one of the reasons why investing in fine wine used to be an option only for the ultra-rich. But new platforms allow you to invest in investment-grade wine too, just like Bill Koch and LeBron James.
More: Vinovest review
Sponsored
Get a piece of commercial real estate
Enhance your portfolio with high-return commercial real estate
First National Realty Partners is the #1 option for accredited investors seeking superior risk-adjusted returns in the grocery-anchored necessity-based retail space.
While commercial real estate has always been reserved for a few elite investors, outperforming the S&P 500 over a 25-year period, First National Realty Partners allows you to access institutional-quality commercial real estate investments — without the leg work of finding deals yourself.
Invest with First National Realty Partners now.