An exclusive platform for investing in million-dollar paintings by world-renowned artists
Named Masterworks, the platform opens up this exclusive asset class to should-be art investors with portfolios of at least $500,000, enabling you to invest in paintings by world-famous artists like Banksy, Picasso, Andy Warhol, Kaws, Keith Haring, and more.
No need to spend your precious time scouring galleries, or worrying about logistics like shipping and storage. Masterworks handles the entire process for you — from sourcing incredible artwork, conducting due diligence, purchasing (they purchase less than 3% of all fine art they review), and storing each piece carefully to preserve it in pristine condition.
Masterworks is based in New York and the platform is driven by their team of 200+ professionals, which includes their industry-leading art market research team. Even institutions like Citi and Bank of America use Masterworks' research to help them understand art's performance against other asset classes.
What should $500k+ portfolios invest in?
Contemporary art has outperformed the S&P 500 by 131% for the past 26 years. Diversify your portfolio today – join Masterworks, an exclusive platform for investing in million-dollar paintings by artists like Banksy, Basquiat and more.
Skip Waitlist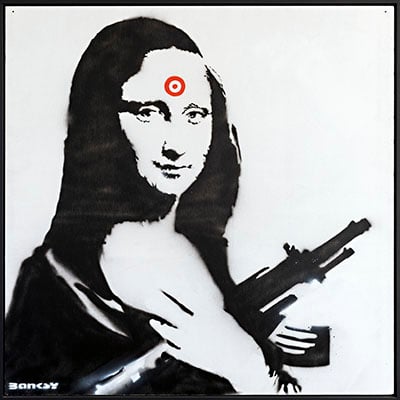 Your entry point to a $1.7 trillion dollar asset class
Fine art has always been an exclusive asset for the rich because, previously, the only way to get started was to buy million-dollar masterpieces on your own. But now, Masterworks is literally opening the door to the world of fine art for everyday investors.
And while multiple asset classes lost value during last year's unstable market, Masterworks beat everything except energy: The S&P dropped 19% in 2022, but Masterworks delivered $25.8 million in total returns to investors.
With an inverse correlation to the S&P, fine art is a true hedge against market volatility, and therefore, a potentially wiser option than stocks, bonds, real estate, gold or crypto, as we face an impending recession. Plus, art historically performs well during periods of high inflation. In the prior period of inflation in the 1970s, the only asset classes that gained value were gold, art, and real estate.
Even the experts are upbeat about art: Deloitte predicts over $900 billion in capital will flow into the art market by 2026.
Over 259 blue-chip artworks available now for investing through Masterworks
Once you've invested in a piece, you can wait for Masterworks to sell the painting, which typically happens within 3-10 years, or you can lock in returns earlier by selling your shares on the secondary market.
As for the long game, know that it pays off: Every single one of Masterworks 13 exits have been profitable, and investors have seen 10.4%, 13.9% and 35% in net annualized returns on recent paintings.
Members can access Masterworks' art market data at any time through its proprietary Price Database. And you can track your investments at any time and from anywhere through Masterworks' easy mobile app.
Find a financial adviser in minutes
Are you confident in your retirement savings? Get advice on your investment portfolio from a certified professional through WiserAdvisor. It only takes 5 minutes to connect with an adviser who puts you first.
Get Started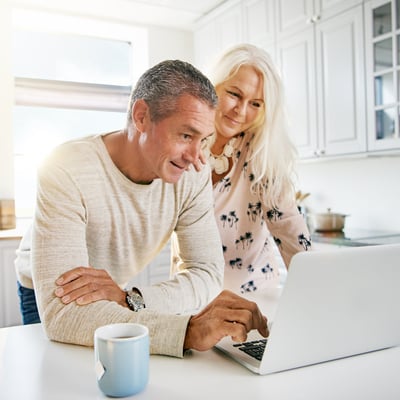 How it (Master)works
Getting started with Masterworks is simple. Simply click the link at the bottom of this article and it will take you to the application page.
It takes less than 2 minutes to apply, and a Masterworks employee will call you to help finish setting up your investor profile.
As soon as you're approved, you'll get access to all their latest offerings, which can sell out in minutes.
The downsides
While it's an excellent hedge against inflation, no investment is absolutely perfect.
For one, fine art does not have an income stream, so you should only invest thinking about capital appreciation.
Secondly, selling a painting can take years — you've got to be patient if you don't want to rely on the secondary market.
Finally, it's not totally free. There are hedge-fund-like fees, but the net annualized returns of 9-39% as outlined above are the returns reported after their fees are taken out.
Your exclusive offer to get in on art
With a minimum investment of just $15,000, you can get started on building your fine art portfolio with Masterworks. As a bonus to Moneywise readers, if you click the link below you can skip the waitlist and start investing in this exclusive asset class even sooner.
Get started by applying to invest with Masterworks today (takes just 2 minutes).
Sponsored
Follow These Steps if you Want to Retire Early
Secure your financial future with a tailored plan to maximize investments, navigate taxes, and retire comfortably.
Zoe Financial is an online platform that can match you with a network of vetted fiduciary advisors who are evaluated based on their credentials, education, experience, and pricing. The best part? - there is no fee to find an advisor.