In the past few decades, technological developments have disrupted most other areas of the financial-services sector. These days, you can buy auto and homeowners insurance online with just a few clicks of a button.
So why not life insurance?
Read on to find out why that is and what can be done about it.
What's the issue? While there are some companies already disrupting the life insurance market, a report by Munich Re Automation Solutions, a provider of digital underwriting services for the insurance industry, indicates the sector isn't anywhere close to where it needs to be.
"A generation of consumers, well versed in researching, buying and reviewing products online, has entered the market for life insurance — but they are facing a buying experience that does not align to the expectations of 'digital natives,'" says the report.
Especially with the millennial generation, consumers are far less likely to seek out services that don't offer quick, digital sales processes.
But it's not just this one generation: evidence from aggregator sites shows that prospective buyers are 50% more likely to purchase the offers that appear most quickly, the report says.
"Traditional life insurance comes with too many barriers to entry, and too many decelerating factors," says the report.
"Even those who have no intention of falling out of the process are often left by the wayside, particularly when doctors' appointments, medical tests, blood-work and requests for further details frustrate the process."
If life insurance doesn't find a way to appeal to these digital natives, the report finds, this trillion-dollar industry will soon find itself caught in the generational gap.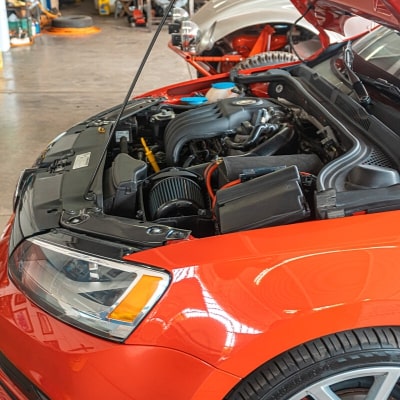 Get the right coverage for all your vehicles and pay less. Compare quotes in minutes with Pretected.
Get a Quote
What's standing in the way? The biggest barrier the insurance industry faces is the need for medical underwriting.
Life insurance (like all other types of insurance) is structured around risk mitigation. Every different company has its own underwriting manual and process, but generally before you can get approved, you'll need to:
Submit an application.
Do a phone interview with an underwriter.
Take a medical exam, including taking basic measurements, and a blood and drug test.
Get your doctor to address any medical concerns that come up through the exam.
Allow the insurer to check whether you've recently applied for other life insurance policies, what prescriptions you've filled over the last 5 to 7 years and your driving history.
From there, they'll basically calculate your life expectancy based on your health profile. And once that's done, they'll assign you a rate.
This whole process generally takes a few weeks to complete.
There are some term life insurance policies that don't require a medical exam, but they're generally hard to come by. And that doesn't solve the real problem of how long it takes to be approved for insurance coverage.
So what can be done? The challenge insurance companies face is that the more information they have, the easier it is to correctly and fairly assess risk in the underwriting process.
If they all switch over to a more streamlined process that doesn't involve collecting as much data, the concern is they won't be able to accurately assign insurance rates.
While that could result in your paying higher rates, which isn't great, it would be downright disastrous if these companies set rates for claims they couldn't pay out when the time came.
Another complicating factor is that the life insurance industry faces a number of state-specific regulations. States like New York and California require underwriting rules to be registered, which makes it difficult to update those rules quickly.
And life insurance applicants can contest their offered rates for 24 months, which makes underwriters keen to back up their decisions with paperwork and models.
How would a different approach work?
To find a happy medium between risk management and customer experience, Munich Re suggests the use of analytics. The report offers an example of how this could work with a hypothetical potential customer aged 25 to 35 with an early form of diabetes.
While the condition is unusual, it's common enough to have plenty of data from other individuals in the same age group with the same condition.
And that data shows this category of customer is eventually considered low-risk with an average life expectancy and would typically be approved for standard life coverage once all their personal data has been assessed.
"In other words, insurers require intrusive tests, ask multiple questions, and add roadblocks to the process when the customer will be accepted anyway," says the report.
While diabetes is a flag for life insurers, despite what you may think, it's not enough to disqualify someone from life insurance. As the report puts it, sometimes the "common sense decisions in these situations are not necessarily the correct ones."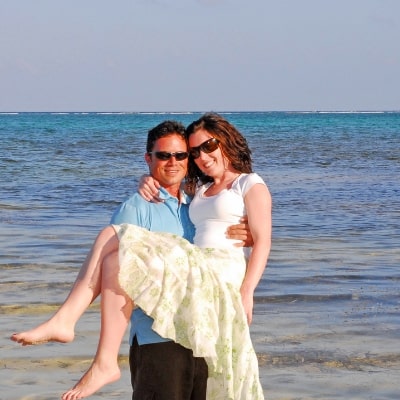 Find an affordable life insurance policy to keep your loved ones protected. Get a free quote from Quotacy in under five minutes.
Get a Quote
What are the options out there? Change takes time and money, but as the report by Munich Re indicates, it may not be a choice for insurance providers for much longer.
"The onward march of technological capability, coupled with the rapid evolution of data science, has had a significant impact on the insurance industry as a whole, and is likely to do the same for the life insurance sector. The choice to adopt AAU may, in the end, not be much of a choice at all."
Some companies are already adopting more technologically advanced underwriting processes.
Bestow, an online life insurance company, can provide you with a quote in just seconds.
You'll simply fill out and submit an application and Bestow's algorithm will instantly tell you whether you qualify — and give you a legit quote.
Through Bestow, you can sign up for a policy with either a 10- or 20-year term, with coverage ranging from $50,000 to $1.5 million. Policies start as low as $16 a month.
If you qualify, you'll get coverage right away — without ever having to talk to anyone on the phone or taking a medical exam. Meaning, in the span of around 10 minutes you can give your family total financial protection after you're gone.
Sponsored
Compare car insurance and save up to $500 a year
If you haven't compared car insurance recently, you're probably paying too much for your policy. Getting quotes from multiple insurers used to be time-consuming, but today's technology makes it easy.
Using a free site like Pretected is easy and could help you save up to $500 a year on car insurance. In mintues, their "smart matching" system will provide tailor-made quotes from insurers that can meet all of your coverage needs - and your budget.
Stay protected on the road and find more affordable car insurance in minutes with Pretected.