What do they do wrong? What they do is ignore one not-so-secret trick to saving big on their coverage: shopping around to find the lowest life insurance rates.
Only 44% compare rates and consider applying for policies from more than one company, according to the analytics firm J.D. Power.
What's odd is that more than three-quarters (76%) of consumers say they choose a life insurance policy based on price.
How can you find the best price if you don't comparison shop? You shop around when you're looking at hotels, right? You need to do the same when you're signing up for life insurance.
It's easy enough to compare rates using free online services that are out there. With Quotacy, for example, you can review customized policies side-by-side, simply and quickly — and without giving up all your personal information.
Rates start as low as $28 a month for $1 million in coverage.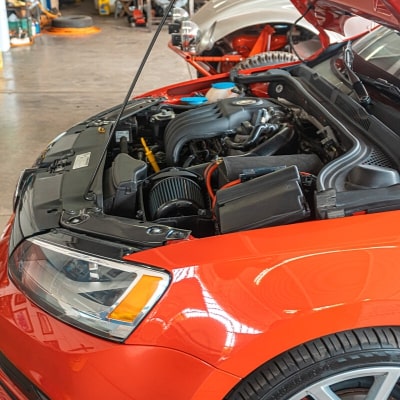 Get the right coverage for all your vehicles and pay less. Compare quotes in minutes with Pretected.
Get a Quote
Many assume life insurance costs too much Is that cheaper than you imagined? Another finding from the J.D. Power study is that Americans who avoid buying life insurance feel it's too complicated or too expensive.
In fact, life insurance can be surprisingly affordable, and it's a good idea for just about anyone. At the very least, it helps pay for a funeral and any other end-of-life costs. If you have dependents or a spouse, a life insurance policy also will provide those loved ones with crucial financial support.
Without your income, how would your family handle debts, including mortgage payments, or cover expenses like child care? Many Americans don't think of those issues because they're scared that life insurance is just too costly.
Industry group Life Happens found half of millennials believe a healthy 30-year-old would pay $1,000 or more per year for $250,000 in level term life insurance, meaning a policy that lasts for a limited number of years and has premiums that never change.
The actual cost is more like just $160 a year.
And listen up, millennials: 40% of people who own life insurance wish they'd gotten coverage at a younger age. You can get the most affordable rates when you're young and healthy, so spend a little on life insurance now — and save a lot over time.
Sponsored
Compare car insurance and save up to $500 a year
If you haven't compared car insurance recently, you're probably paying too much for your policy. Getting quotes from multiple insurers used to be time-consuming, but today's technology makes it easy.
Using a free site like Pretected is easy and could help you save up to $500 a year on car insurance. In mintues, their "smart matching" system will provide tailor-made quotes from insurers that can meet all of your coverage needs - and your budget.
Stay protected on the road and find more affordable car insurance in minutes with Pretected.