How much does life insurance cost?
The main reason most people sell comes down to cost.
The premium you pay depends on:
Your age and gender
Your health history
Your family's health history
Other risk factors (like a dangerous job)
The type of life insurance you buy
The amount of coverage you buy
Your policy term
When you're young and in your high-earning years, these premiums may not be a big deal. But when you're living off savings in retirement — perhaps with more medical bills than expected — that pesky premium could turn into a thorn in your side.
And if your dependents no longer depend on you, you may start to wonder — is life insurance still worth it?
But does that mean selling your policy is the best option? Let's take a look.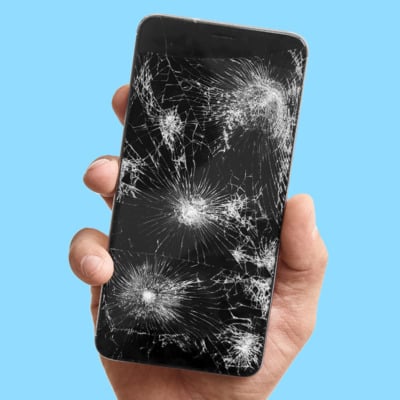 Protect your personal belongings with Lemonade renters insurance, starting at $5/month. So you can rent with peace of mind.
Get Started
Can you sell your life insurance policy?
Selling a life insurance policy is called a life settlement or a viatical settlement.
There are a few different ways this can work:
Cash payout. An investor pays you a lump sum, takes over your premiums, and will receive your death benefit if you die before your policy expires.

Retained death benefit. An investor takes over or helps with your premiums. If you die, a portion of the death benefit will go to your beneficiaries, and the rest will go to the investor.

Hybrid. This is a combination of a cash payout and retained death benefit.
The investor is essentially betting their money on the fact that you'll die soon. It sounds grim, but it's big business.
The trick is finding someone willing to make that bet. Investors will want a good reason to believe they will receive your death benefit. Depending on your age, health and other circumstances, it may be challenging to find a buyer.
How does selling a life insurance policy work?
As mentioned, the biggest hurdle to a life settlement is finding a buyer. To maximize your odds of success, you'll have to work with a broker or settlement company.
A broker will help you hunt down investors interested in purchasing your policy. Since each broker sets their commission rates and has access to different contacts, it's best to shop around with multiple brokers to see who gets you the highest offer.
To to be eligible to sell, you normally have to:
Be 65 or older,
Be a U.S. citizen,
Have health problems,
Hold a sellable life insurance policy with a face value greater than $100,000.
Here's how the life settlement process works:
Step 1: Complete a life settlement application
This involves gathering medical documentation and signing various authorization forms.
There is a lot of paperwork involved, but your broker or settlement company will guide you through the process.
Potential buyers will want to know your health status. For them, the sicker and older you are, the better. The shorter your life expectancy, the more your policy will be worth.
Step 2: Wait for underwriting
Armed with all your documentation and health reports, an underwriting team will run projections to help investors determine how much to offer for your life settlement.
Step 3: Close the deal
After accepting an offer, it's time for more paperwork, contracts and signatures. Once everything is reviewed, the investor will send your payment to an escrow account.
At this point, all that's left is to hand over the signed beneficiary-transfer paperwork to the buyer. They'll submit it to your life insurance company, and you'll typically receive your payment from escrow (minus closing fees and broker commissions) within three business days.
After you receive your payment, your beneficiaries will no longer receive your death benefit if you die.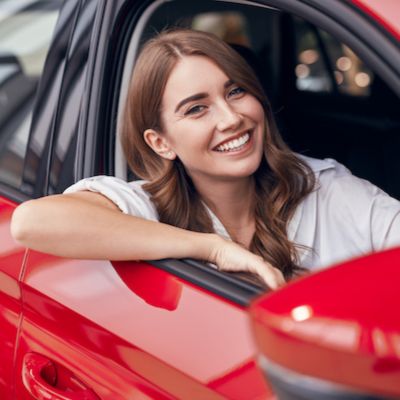 Auto insurance is essential, but that doesn't mean you need to spend a huge chunk of your paycheck on it.
With SmartFinancial's online marketplace of vetted lenders, you can quickly shop around for rates from the country's top insurance companies and make sure you're paying the lowest price possible.
Compare rates
What to ask before selling your life insurance policy
Selling your life insurance policy is a big decision. Here are some key questions to ask yourself to make sure you're making the right choice.
Do you have any better options?
A life settlement may not be your only option. Some policies allow you to reduce your death benefit, which will in turn reduce your premiums. After re-calculating how much life insurance you really need, you may realize you're overinsured and don't even need such a high death benefit.
Other policies may have an accelerated death benefit rider. This could allow you to receive a portion of your death benefit early under certain circumstances (e.g., terminal illness).
More: Best life insurance companies
What kind of life insurance do you have?
When making your decision, it's important to understand the difference between term and whole life insurance.
Whole life insurance is generally tougher to sell than term life insurance. That said, with whole or cash value life insurance policies, you have other options. You may be able to borrow against the cash value of your policy, take a cash-value withdrawal or cancel your policy for the cash-surrender value.
It's important to compare these options with a life settlement to see which suits you best.
Is it worth it?
A life settlement may not be as much as you expect: Typical lump sums run between 10% and 35% of your death benefit. The exact amount will depend on your life expectancy, coverage amount, premium cost and the current market conditions. If your death benefit was $250,000, you're looking at a life settlement of roughly $25,000 to $87,500.
It would be a shame if you paid premiums for decades, in order to leave your beneficiaries with a sizable inheritance, only to pass away shortly after selling the policy for a fraction of the price.
That said, selling might make sense if:
You need the money now.
You can no longer afford your premium payments.
You want to enjoy your money while you're still alive.
You no longer have dependents, and nobody will experience financial strain if you die.
What are the tax implications?
Don't forget that Uncle Sam will want a cut of your life settlement proceeds. The taxes you pay on your life settlement depend on the type of life insurance you sold (among many other factors). To avoid unpleasant surprises, consult a tax specialist before moving forward with a sale.
Selling your life insurance policy safely
As with any significant financial transaction, there are a few important safety measures to take when selling your life insurance policy:
Be careful who you work with. Do your due diligence to find a trusted broker. Think about it: vulnerable seniors sharing sensitive personal information and moving large sums of money is a scammer's paradise. Be careful who you trust.
Calculate all fees. To avoid surprises, you need to understand exactly how much money you'll be left with and how that income will affect you. Before selling, make sure to calculate all taxes, brokerage fees, closing fees and potential eligibility issues with other programs you may be receiving aid from.
Watch out for creditors. If you have outstanding debts, a life settlement might not be a wise move. You wouldn't want your creditors swooping in to snatch up your payout as soon as you receive it. In this case, you're better off letting your debts die with you so your family can receive your death benefit.
With so much at stake, your safest bet is to speak with a financial advisor before making any big decisions. They'll be able to create a financial game plan that best suits your needs.
Sponsored
Get hassle-free renters insurance
Lemonade insures everything you own from damage or loss, whether it's inside or outside your home. Easy sign-up. Fast claim approvals. Get started with Lemonade today.