Term life insurance is a simple, insurance-only option that works for a limited amount of time. It's low-cost coverage that can provide a sizable payout for your family.
Meanwhile, like other permanent life insurance, whole life policies last your entire lifetime. These plans have pricier premiums, but they squirrel away savings that can help grow the benefit for those you leave behind.
Here's how each type of life insurance can be a good choice for you — and your family.
More: Best life insurance companies
What is term life insurance? Term life insurance is famously cheap and cost-effective. It's designed to protect your dependents and family members if you pass away prematurely.
Term insurance provides a safety net for a set period of time, usually 10, 20 or 30 years. Once the term is up, you're no longer covered and you won't have to pay premiums anymore.
But if you're still alive and kicking at the end of the term, you won't get your money back either, though most term policies can be converted to permanent coverage.
When you apply for term life, the insurance company quotes you a rate based on your age, health (including whether you smoke), gender and other factors. The rate is locked in for the entire term — which is why it's best to get term life insurance when you're young and healthy.
A 25-year-old pays just $25.67 per month, on average, for a 20-year term life policy paying a $500,000 death benefit, according to LendingTree's ValuePenguin site. A 45-year-old would pay about $60 per month.
To decide your term length — say, 10 vs. 30 years — choose a period ending when your youngest child will no longer be a dependent. For example, when he or she graduates college.
Or, choose a time frame that coincides with a big expense you're paying on, such as a mortgage. This way, your policy could take care of the debt, and your loved ones won't be on the hook for it if you're not around.
Shop for the perfect term life policy at the best possible price.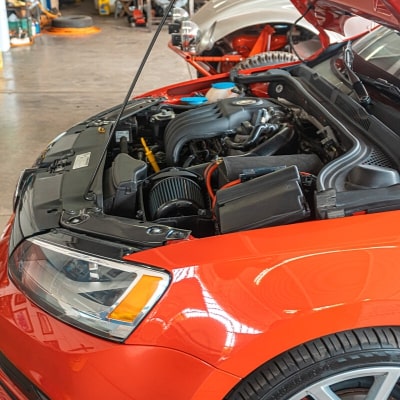 Get the right coverage for all your vehicles and pay less. Compare quotes in minutes with Pretected.
Get a Quote
What is whole life insurance? Whole life insurance stays with you until the end of your life, as long as you pay the premiums. Whole life policies can cost a ton more than term, but they have fixed premiums similar to term policies.
The plans cost more because your premiums go toward both your death benefit and a sort of savings account.
The policies provide coverage for your family and what's called cash value for you. The cash value component is invested and grows at a guaranteed, steady rate. The earnings on the money are tax-deferred.
You can borrow against the cash value, tap it as a source of cash, use it to pay policy premiums, and even trade it for a larger death benefit for your loved ones.
If you die with cash value left on your policy, it goes back to the insurance company — not to your beneficiaries.
And if you've taken a loan from your cash value that you haven't paid back, the remaining debt can be taken from the death benefit.
But some whole life policies pay "dividends," which are partial refunds of your premiums if the insurance company has a good year.
Term life vs. whole life: How to choose Pick term life insurance if:
You want only life insurance coverage, not help with your savings.
You want coverage that will replace your income over a set period of time, such as while your children are in school.
You still have a mortgage or other major debt to pay off.
You want coverage at the lowest policy cost and can't afford a permanent policy.
Pick whole life insurance if:
You want life insurance for the long haul.
You want a policy with a rate that will never change for as long as you live.
The idea of a policy with built-in savings appeals to you.
You want a guaranteed death benefit to provide for your loved ones.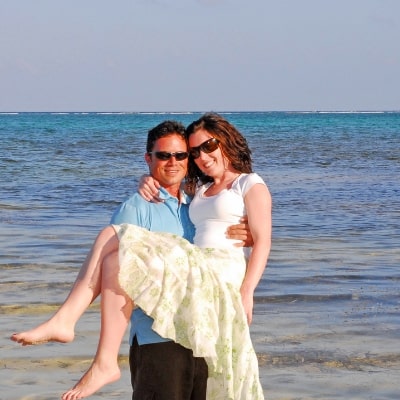 Find an affordable life insurance policy to keep your loved ones protected. Get a free quote from Quotacy in under five minutes.
Get a Quote
Next steps Choosing the ideal life insurance coverage for your needs is an important part of basic personal finance planning as well as retirement and estate planning.
To select the right policy, first consider how much money your family would need to cover expenses if you were suddenly out of the picture. Policies come in different amounts, from $250,000 to $1 million or more.
Next, consider how long you will need the policy: for a shorter term or for your entire life. Think about whether a simple insurance plan works best, or if you'd like to mix in some saving.
Finally, look at how much you want to spend. Term life insurance policies are the most affordable option, while whole life policies cost quite a bit more.
Shop around and compare free quotes online, and talk with an insurance agent or broker. An insurance agent who understands your needs and your family's can help you find the right plan for your situation. You can use our guide on how life insurance works to find the policy that provides maximum security for you and your loved ones within a budget that works for you.
Sponsored
Compare car insurance and save up to $500 a year
If you haven't compared car insurance recently, you're probably paying too much for your policy. Getting quotes from multiple insurers used to be time-consuming, but today's technology makes it easy.
Using a free site like Pretected is easy and could help you save up to $500 a year on car insurance. In mintues, their "smart matching" system will provide tailor-made quotes from insurers that can meet all of your coverage needs - and your budget.
Stay protected on the road and find more affordable car insurance in minutes with Pretected.