The toll from vicious dogs is far higher in some states than in others. We count down the 20 worst states for dog bites, the ones with the highest numbers of insurance claims in 2018. If you're a dog owner, be smart. Everyone else: Be safe!
20. Missouri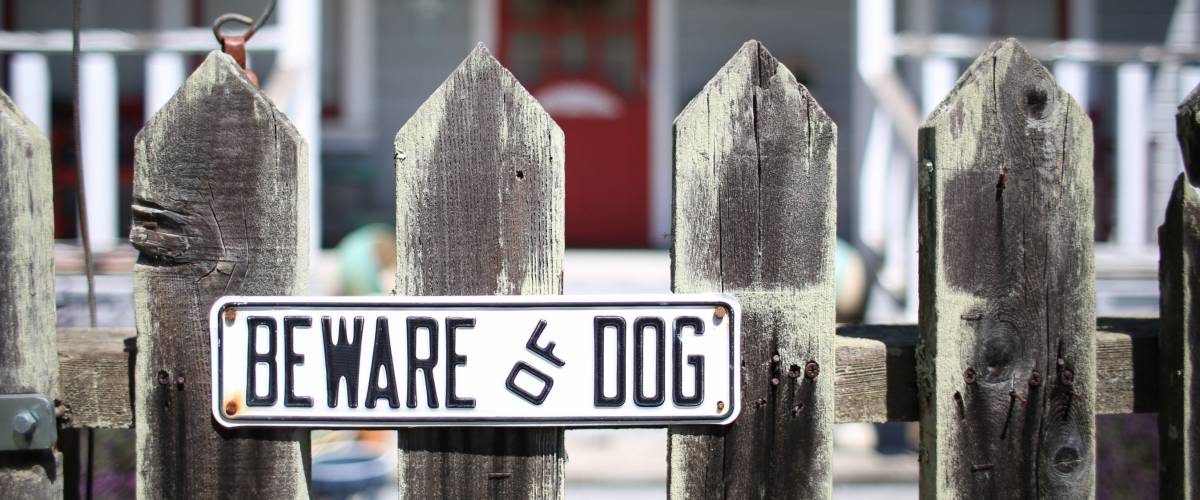 In Missouri, there were 338 insurance claims for dog bites, costing an average $39,764. That's a total of $13.4 million paid out by home insurance policies.
And, Kansas City, Missouri, was in the top 15 cities for dog attacks on letter carriers. The U.S. Postal Service says there were 31 in K.C. last year.
Two terrible biting incidents in the state involved toddlers, who are among the most common victims of dog bites.
In March, a 1-year-old in southeastern Missouri was killed by a dog at the home of her babysitter, who was charged with manslaughter in the attack. In December, a 2-year-old girl in the St. Louis suburbs was bitten on the face by a stray.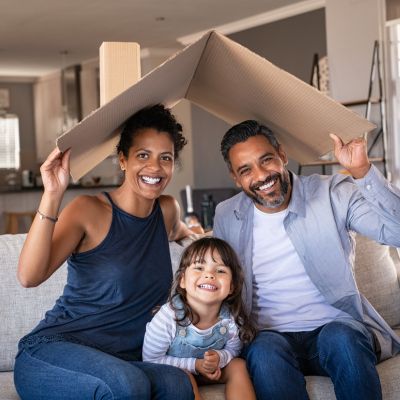 Home insurance is an essential expense – one that can often be pricey. You can lower your monthly recurring expenses by finding a more economical alternative for home insurance.
SmartFinancial can help you do just that. SmartFinancial's online marketplace of vetted lenders allows you to quickly shop around for rates from the country's top insurance companies, and ensure you're paying the lowest price possible for your home insurance.
Explore better rates
19. Colorado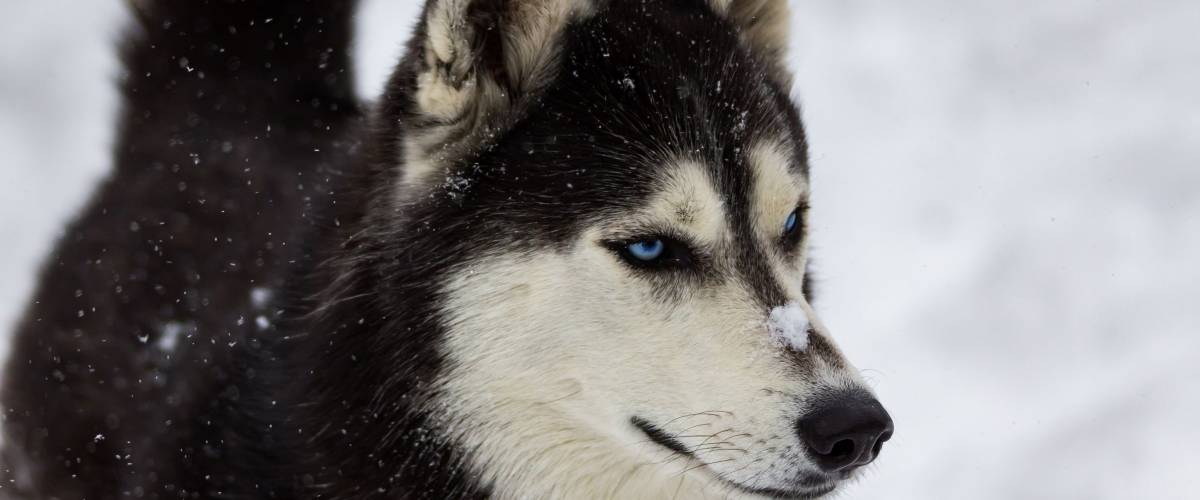 Colorado had 357 insurance claims for dog bites. At an average cost of $29,600 each, that's a total of $10.6 million in insurance costs.
Like Kansas City, Denver had 31 dog attacks on mail carriers last year, according to the Postal Service.
Two incidents that made news involved Siberian huskies. Last August, a dog that was being fostered bit a woman's face on a restaurant patio in suburban Denver, KMGH-TV reported.
Just one month later, a baby in Greeley, Colorado, was seriously bitten by her family's pet husky. The infant needed surgery and was hospitalized for weeks.
18. Virginia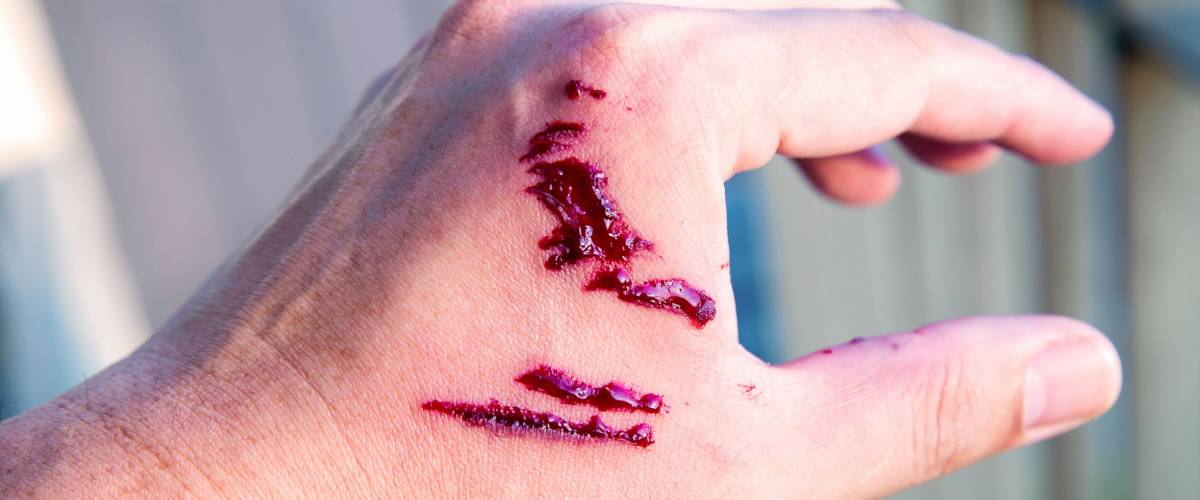 In Virginia, 359 dog bites were claimed in 2018. With a bill of $40,060 each, the cost to insurers was $14.4 million.
Virginia has a "one bite rule" that says an owner isn't liable the first time a dog bites someone — because maybe the owner didn't realize that the animal could be dangerous.
The state created a new protection for people who adopt dogs after a 91-year-old Virginia Beach woman was killed in 2017 by a pit bull she'd taken in.
Today, shelters must document an animal's bite history before the dog can be released to a new home. Failure to do so is punishable with a fine up to $500.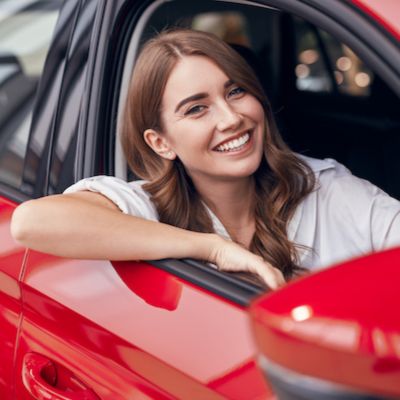 Auto insurance is essential, but that doesn't mean you need to spend a huge chunk of your paycheck on it.
With SmartFinancial's online marketplace of vetted lenders, you can quickly shop around for rates from the country's top insurance companies and make sure you're paying the lowest price possible.
Compare rates
17. Indiana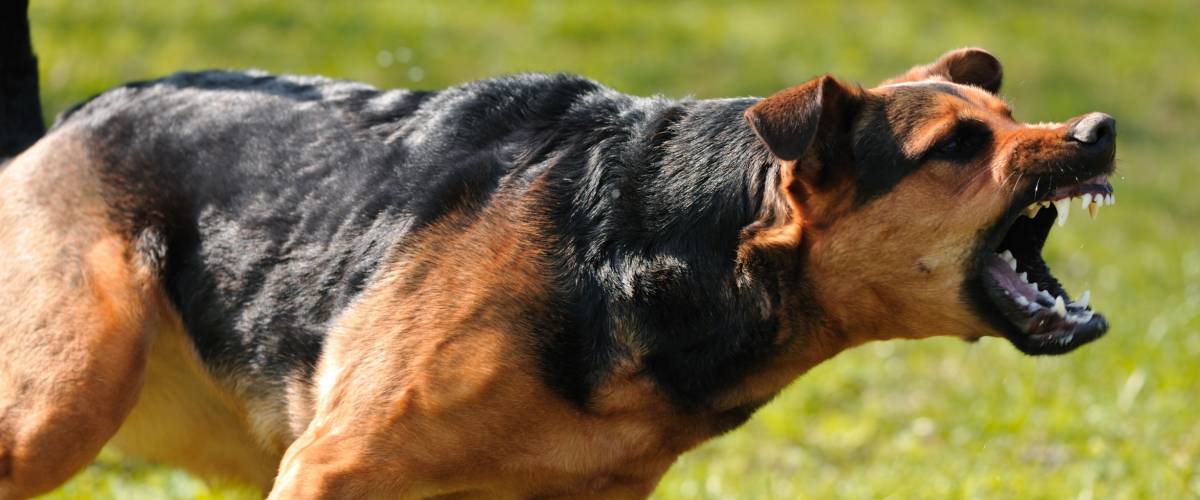 Indiana had 368 dog bites that were claimed to insurance companies, at a cost of $37,475 each. That's a total of $13.8 million.
Americans are living with around 78 million dogs in their homes. The 4.5 million bites reported every year mean there's roughtly one bite for every 17 dogs.
Most incidents involve dogs whose owners left them unleashed, unneutered and/or unvaccinated — a triple threat to public safety.
"It's important to understand that dogs don't bite out of the blue," Holly Pasquinelli of Fort Wayne, Indiana, Animal Care and Control tells WPTA-TV.
16. Minnesota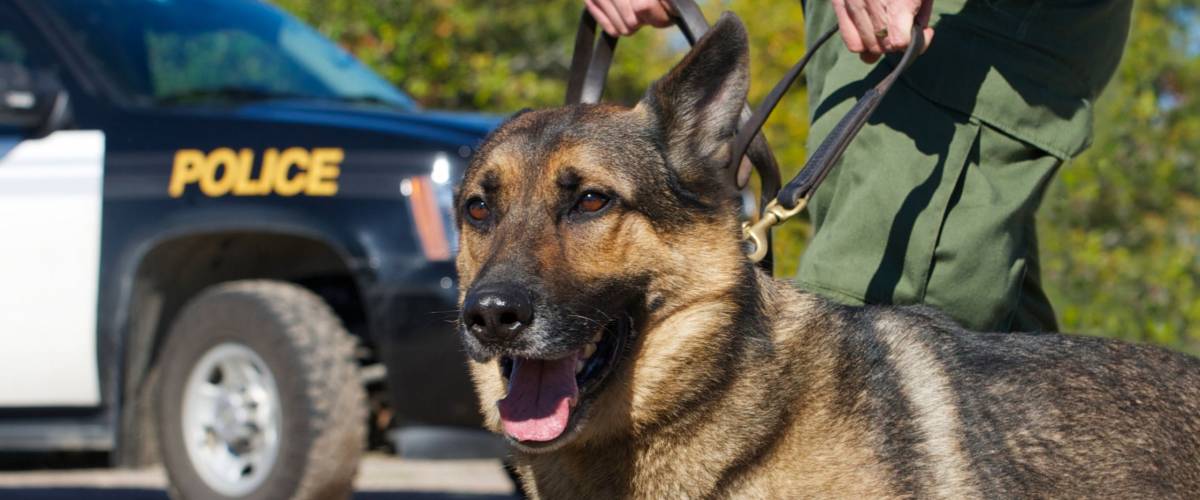 Minnesota residents reported 370 dog bites to insurers. At an average cost of $32,198, a total of $11.9 million was paid out over these incidents.
A startling number of police dogs (K-9s) have been involved in bite incidents in Minnesota.
In St. Paul, a K-9 attack on a man who was mistaken for a criminal suspect in 2016 ended with a $2 million settlement, and another attack in 2017 resulted in a $520,000 payout to the victim, reports the StarTribune.
After two more police dog bites in 2018, St. Paul has drastically limited its use of K-9s.
15. Arizona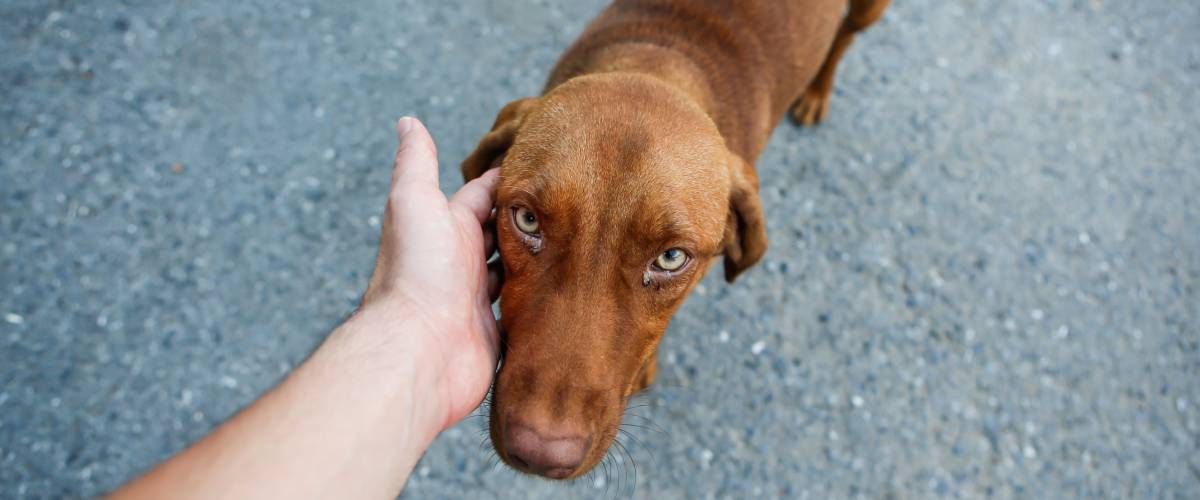 Some 393 dog bites were reported in Arizona. With an average price tag of $44,523, dog attacks cost the state's insurance providers $17.5 million.
Owners in Arizona are liable any time their dog bites someone, as long as the victim was not trespassing and didn't provoke the animal.
State Farm's tips for dog owners include making sure your pet is socialized, to feel comfortable around people and other animals.
And, learn how to pick up on changes in your dog's body language. Your pet's eyes, ears, tail and posture can tell you if your dog is happy, frightened or angry.
14. North Carolina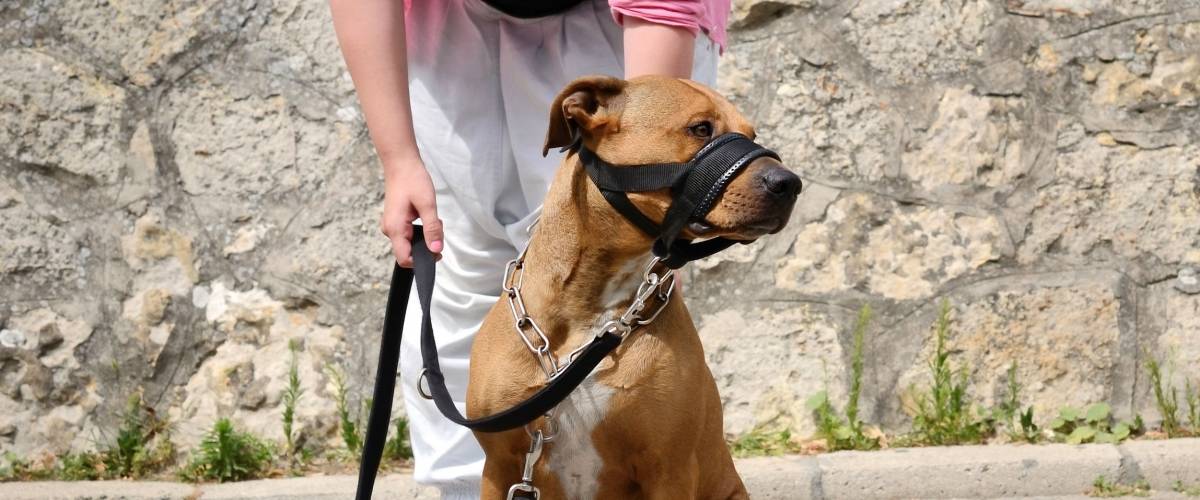 In North Carolina, 399 insurance claims were filed for dog bites. Costing an average of $30,253 each, that's $12.1 million in bite claims.
Like Virginia, North Carolina has a one-bite rule. But once an animal has a bite history, the dog must be leashed or muzzled when out in public.
Unfortunately, this doesn't help if a dog bites someone at home.
A 6-month-old in Salisbury, North Carolina, died in March after he was mauled by his babysitter's pet boxer/pit bull mix. The dog was taken by animal control.
13. Massachusetts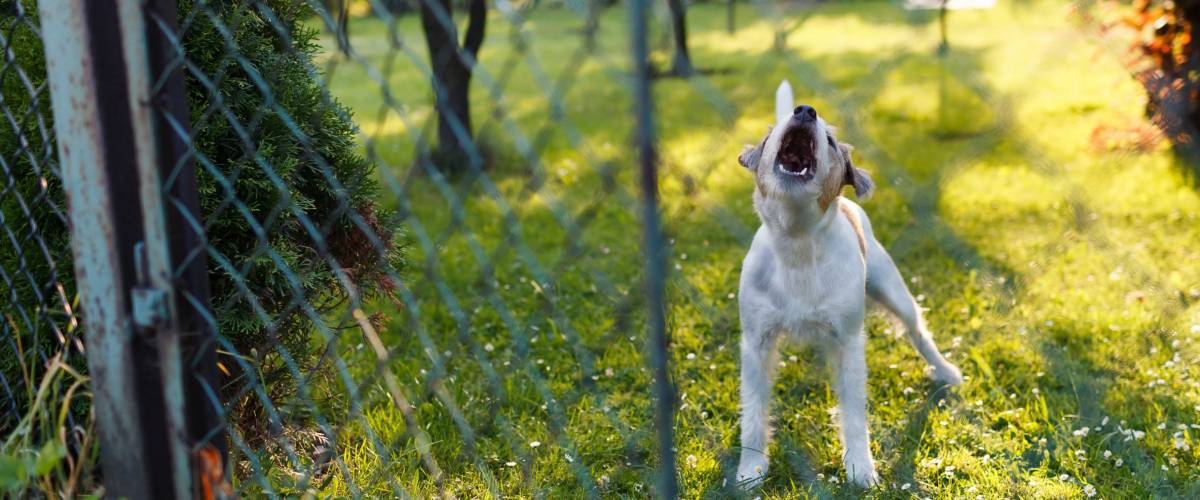 Massachusetts had 403 bite claims reported, costing $35,177, on average. In total, the state's insurers paid out $14.2 million.
Several recent incidents in the state have involved dogs escaping from improperly fenced yards.
In June 2018, a mother and her 4-year-old son got bitten on their faces by a pit bull off leash beside its owner's property in Fall River. And last fall, a pair of Belgian Malinois escaped their yard and killed a neighbor's dog in Southwick.
Athletic dogs can be safely contained with a 6 foot or higher fence buried 6 inches into the ground, says Whole Dog Journal.
12. Wisconsin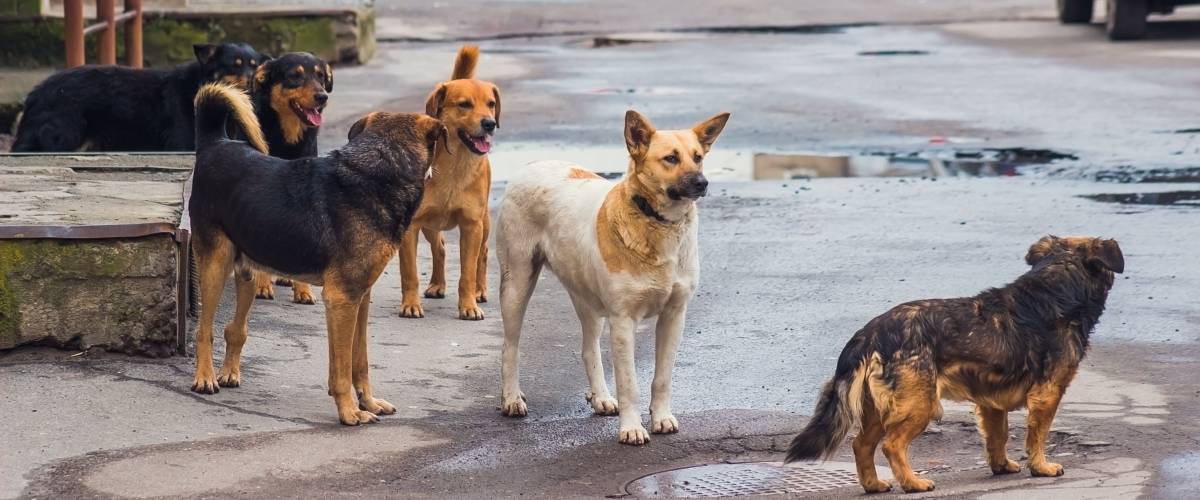 Wisconsinites claimed 418 dog bites in 2018. With each claim costing $42,590 on average, insurers paid out $17.8 million in total.
Unlike states with one-bite rules, Wisconsin holds owners liable for all dog bites. And, the damages are doubled if an animal previously bit someone and the owner knew about that.
Recent events in the Milwaukee suburb of West Allis suggest Wisconsin dog owners need to do a better job of controlling their animals.
In the course of one week, a jogger was bitten by an escaped dog, a leashed dog was attacked by two loose pit bulls, and a police officer was bitten three times on his legs by a dog roaming at large.
11. Georgia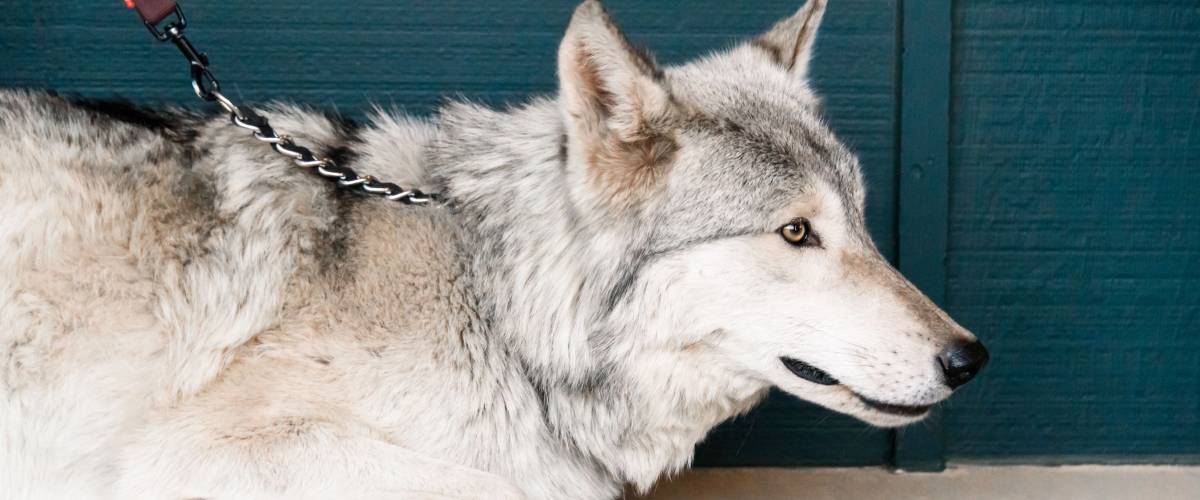 Georgia had 448 dog bite claims made to insurers, at a cost of $33,430 each. The claims were worth a total of $15 million.
If your dog is a certain breed, some home insurance companies will charge you a higher premium or may not be willing to offer you a policy, the Insurance Information Institute says.
Breeds that insurers think are too risky include Rottweilers, Doberman pinschers and wolf-dog hybrids that are bred by mating a wolf and a dog.
A 14-year-old girl in Paulding County, Georgia, was bitten on her arms and legs in 2018 by a wolf hybrid that had escaped its owners, WXIA-TV reported. Hybrids are illegal in Georgia, unless you've got a permit.
10. Connecticut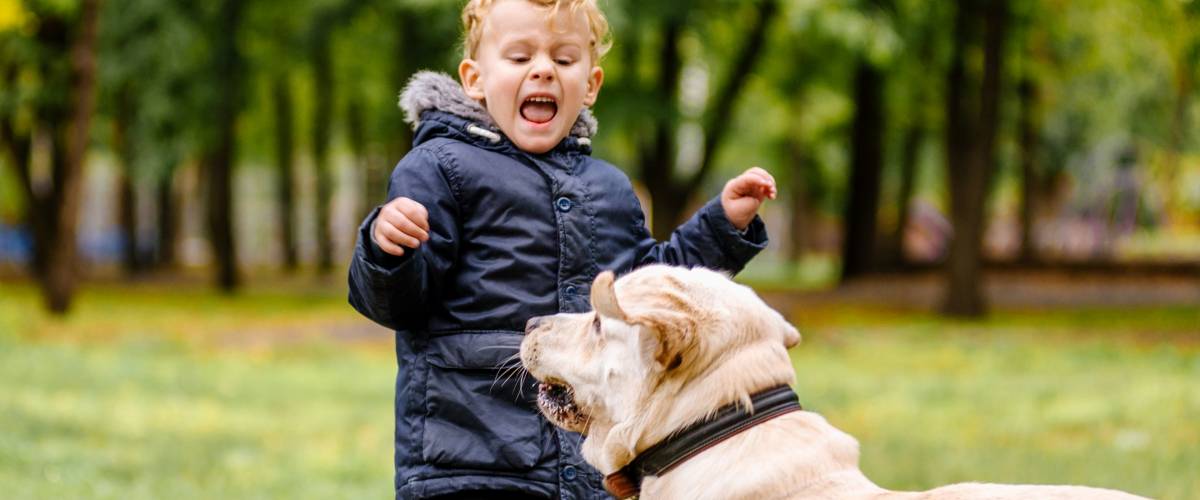 Though it's a relatively small state, Connecticut had a hefty 537 dog bites claimed to insurers in 2018.
Each cost $35,644, on average, for a total of $19.1 million in claims.
In one case from earlier this year, an English bulldog that was loose on its owner's unfenced property in Wallingford, Connecticut, bit and seriously injured a 1-year-old who was on the sidewalk with his 6-year-old sister. The girl also was bitten.
If you've got a dog and small children, they should never be left alone together, State Farm says, even if the dog is a family pet. Kids often sustain bites right within their own home.
9. New Jersey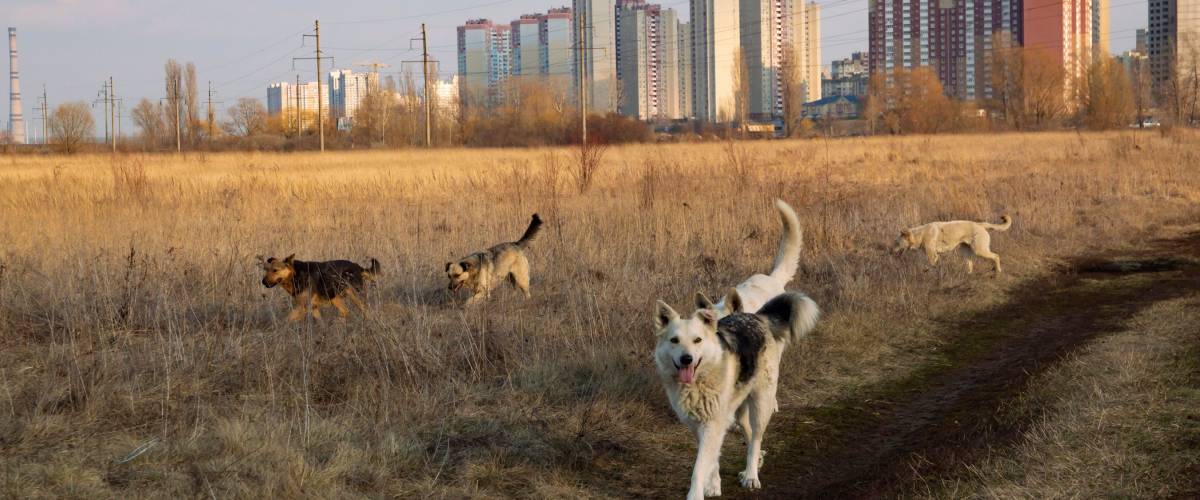 In 2018, 586 dog bites were reported to insurers in New Jersey. Billed at $55,523, on average, the bites cost providers $32.5 million.
But not all bite victims receive a payout from a dog owner's insurance.
In a shocking case in Newark last year, a dog that was off leash charged a family unprovoked and bit a woman repeatedly. In Jersey City, a dog broke off its leash and mauled a teen on his way home from school. The boy needed 12 stitches on his legs.
In both incidents, the animals' owners fled — potentially making it impossible to file claims.
8. Ohio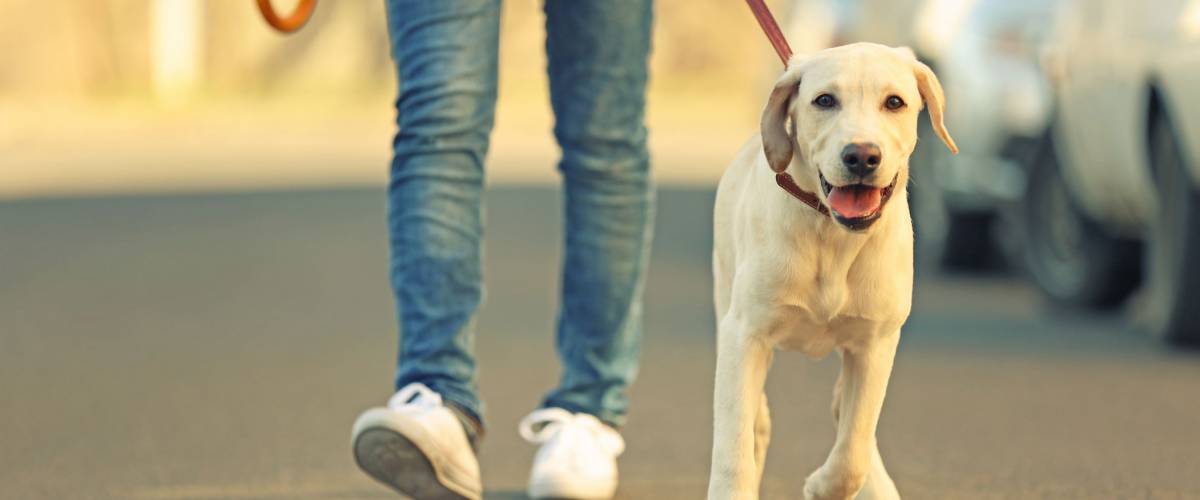 Ohio insurers were hit with 727 dog bite claims with an average price tag of $28,900 each. They paid out a total of $21 million.
A Cincinnati woman died after being attacked by one of her dogs at home in 2018. A neighbor told WLWT-TV that she never saw the dogs outside.
State Farm recommends that owners take their dogs out on a leash for regular walks and exercise, to keep their animals healthy and to provide mental stimulation.
In Ohio, dogs that have a bite history are classified as vicious and their owners must carry at least $100,000 of liability insurance, says the Insurance Information Institute, or III.
7. Michigan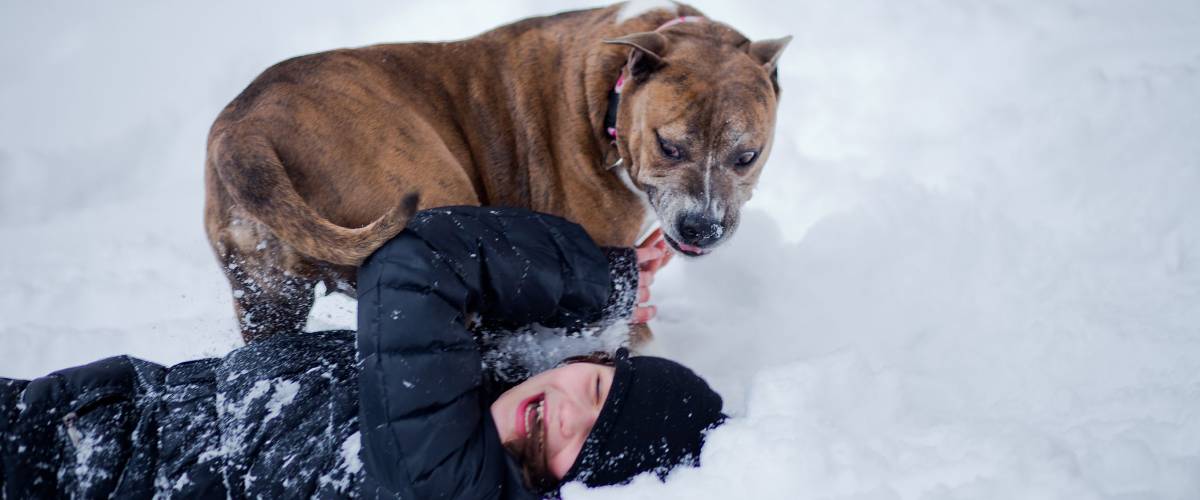 Michigan residents reported 760 dog bites, costing about $35,468 per claim — for a total insurance payout of $27 million.
Michigan prohibits insurers from canceling or denying coverage based on the breed of your dog, says the III. The state also has a 100-year-old law requiring canines to be leashed when they're out in public.
But some Michigan owners still allow their dogs to run free. A dog that was off leash near Saginaw last fall attacked a woman and her dog, biting her in the face and breaking her pet's jaw.
Around the same time, another dog escaped its home and attacked a 10-year-old playing with his scooter in Bay City. He was hospitalized for a deep wound to his left arm.
6. Pennsylvania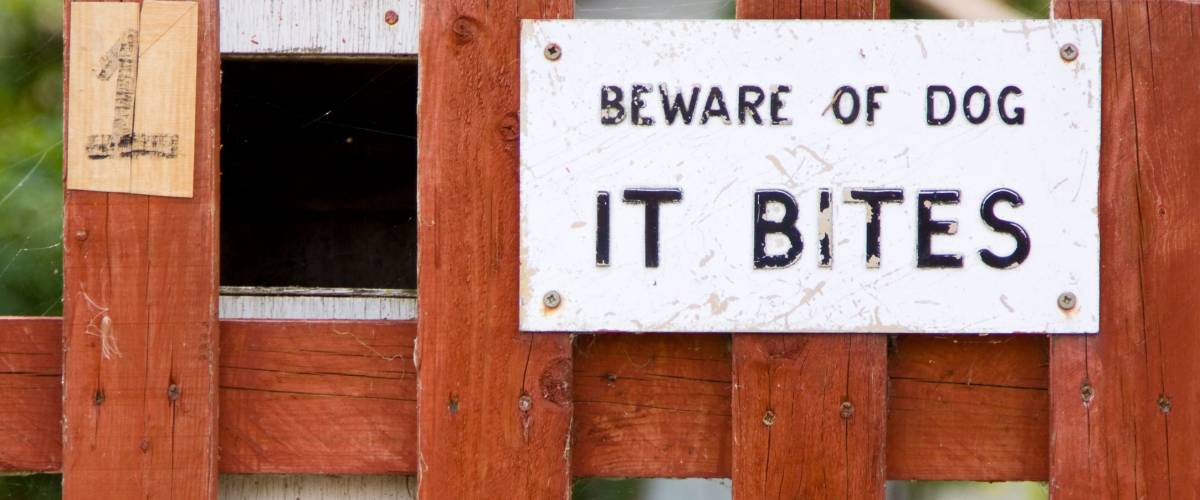 There were 780 dog bites claimed in Pennsylvania at an average cost of $35,424 each, adding up to a $27.6 million insurance payout.
Pennsylvania is another state that doesn't allow insurers to blacklist any dog breeds. But it has a strict law targeting dangerous dogs that have histories of biting or other vicious behavior.
Their owners must pay a $500 yearly fee, keep the dog kenneled and muzzled, and must hold liability insurance of at least $50,000, according to the Pennsylvania Department of Agriculture.
Here's why liability coverage is so important for dog owners: Without it, a bite victim could sue you and potentially come after your assets, including your savings and your investment accounts.
5. New York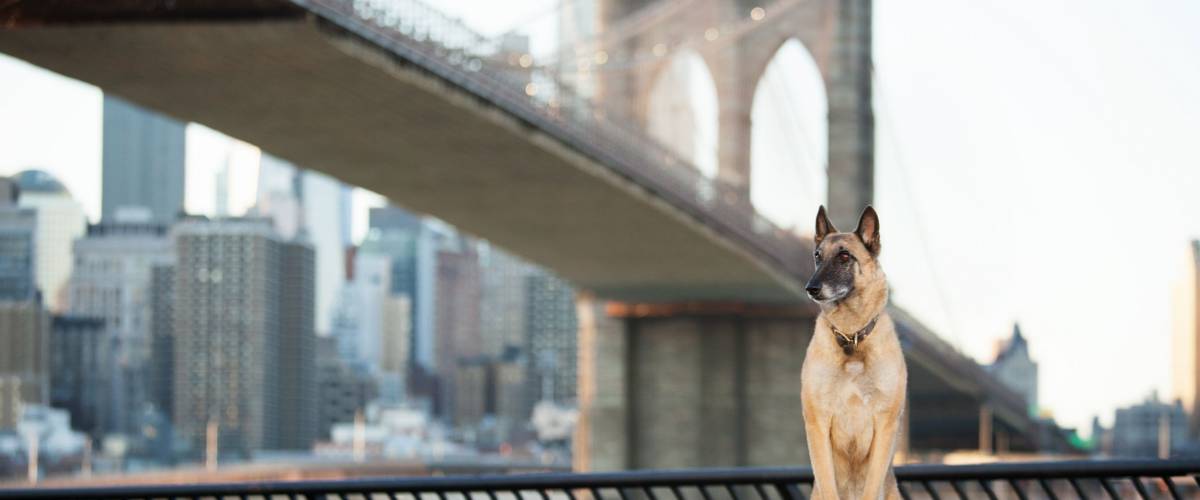 At an astronomical $59,790 per claim, New York has the highest average insurance cost for dog bites on this list. With 821 claims filed, insurers paid out $49.1 million in total last year.
In general, claims for dog attacks are becoming more expensive because animals often knock down children, cyclists and others — worsening the victims' injuries.
In Schenectady, three off-leash dogs chased down a boy and bit him on his face and legs in May 2018 after he asked the owner if he could pet the animals.
In the Bronx, a woman's ear was bitten off at a public housing complex where residents had complained about pet dogs running loose. An owner in New York City can be fined up to $400 if a dog isn't leashed in public places.
4. Illinois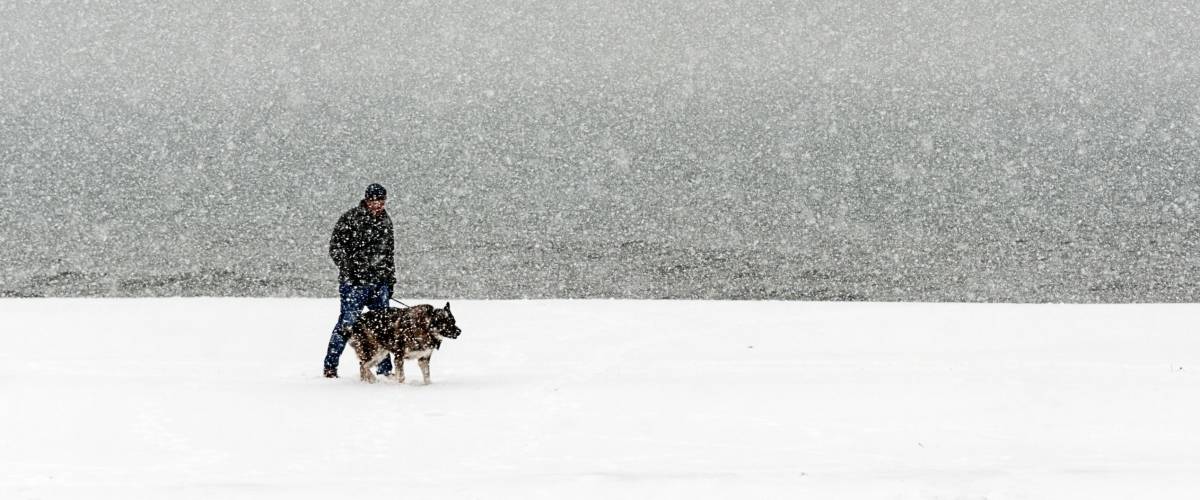 Illinois residents filed 822 claims for dog bites. The claims were valued at $35,553, on average — or $29.2 million in total.
That's even though Illinois has one of the nation's lowest rates of dog ownership, according to the American Veterinary Medical Association. Just 31% percent of Prairie State households has a dog.
So what's behind the crazy high bite numbers? Likely, irresponsible pet ownership.
Inadequate care is part of that. Dogs need to be taken for regular vet visits; a dog that's sick or hurt is more likely to bite, State Farm says.
3. Texas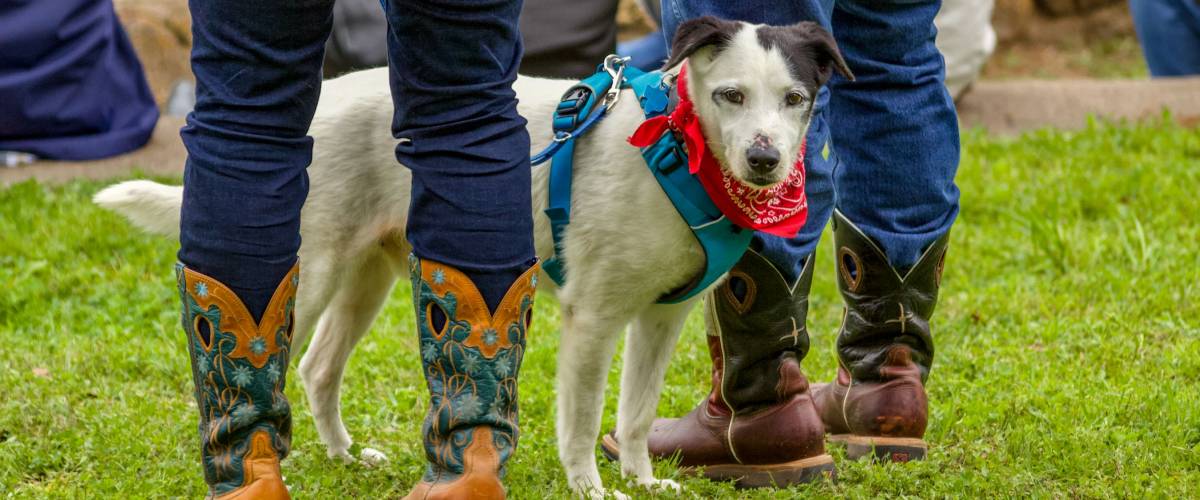 Texas had a bad run in 2018, with 922 dog bites claimed. Costing $35,257, on average, they added up to $32.5 million in insurance payouts.
Three people died from dog attacks in Texas last year.
A woman in Hunt County, northeast of Dallas, was attacked by her dog; a 2-year-old girl was mauled to death by the family dog in Alvin, Texas; and a 4-year-old boy was killed by his family pet while playing in his backyard near San Antonio.
Meanwhile, Houston is the nation's worst city for dog attacks on postal workers. The U.S. Postal Service says there were 75 in 2018 and 71 in 2017, putting Houston ahead of all other major U.S. cities both years.
2. Florida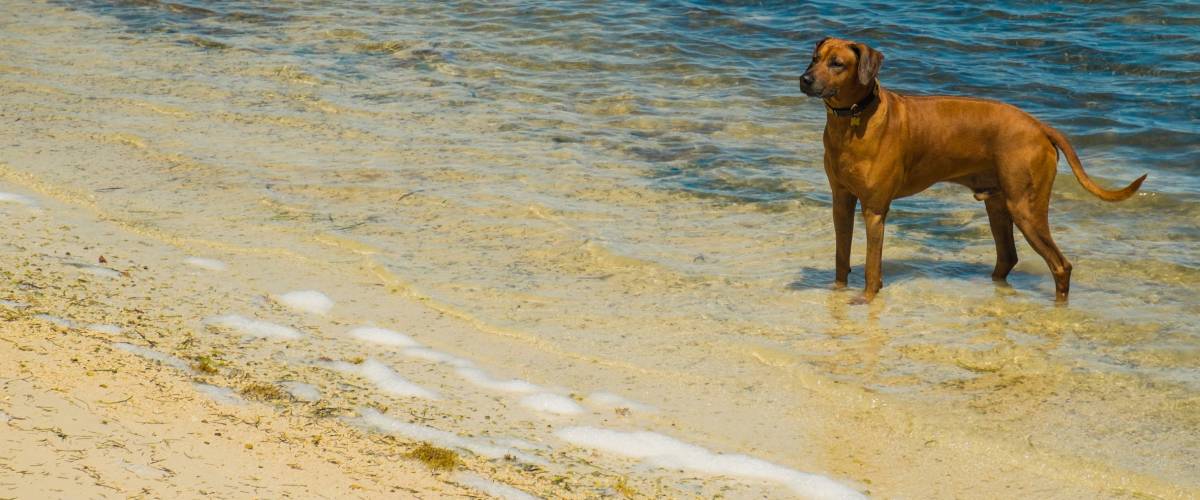 Florida had 1,281 claims filed for dog bites — more than three bites per day. With each claim costing $43,893 each, insurers paid out $56.2 million.
Local news has been rife with gruesome bite stories. In one of the worst, an 8-month-old infant died last year after she was bitten by one of her family's three dogs in Miramar, near Fort Lauderdale.
Residents in the Gainesville area complain that their calls to report threatening or dangerous dogs to animal services usually don't get a response until a bite has already happened — which may be far too late, reports WUFT-TV.
Under Florida law, dangerous dogs with a history of biting must be registered with the state and must be muzzled and leashed when they're not confined.
1. California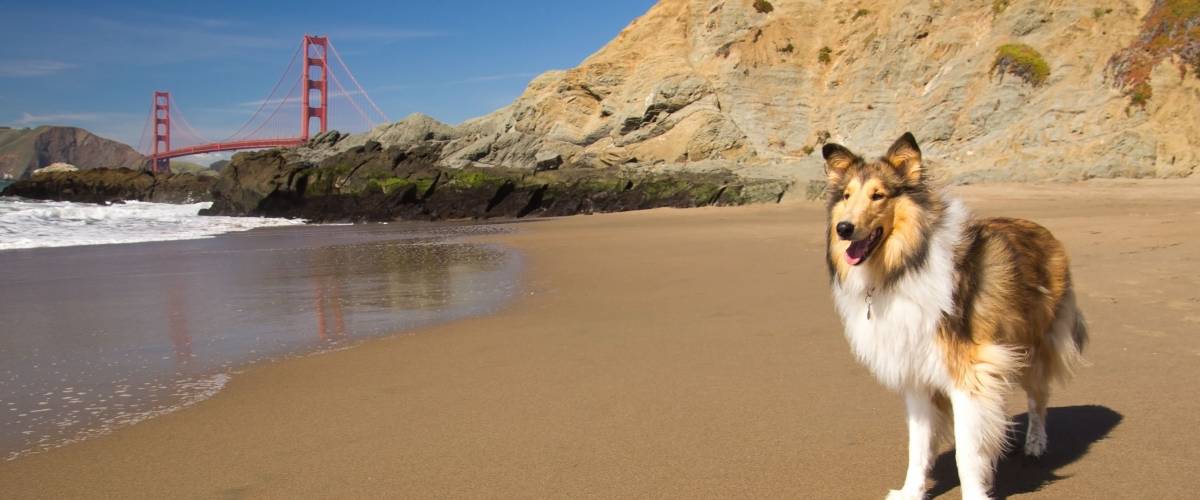 California leads the pack with the most dog bites in the country. In 2018, 2,166 insurance claims were made for bites, at an average cost of $45,543 — for a total payout by insurers of $98.6 million.
In some areas, such as Sacramento County, emergency room visits and hospitalizations for dog bites have more than doubled since 2006, reports The Sacramento Bee, which says the trend is likely driven by an increase in Californians using large dogs for protection.
In a notorious California case from 2001, a woman's guard dogs killed a neighbor in the hallway of their San Francisco apartment building. The dog owner is serving a life sentence for murder, and she was recently denied parole.
But remember, any dog can bite if it's not properly trained, socialized and cared for by a responsible owner. If you have a dog, make sure you're properly insured.
Sponsored
Unexpected vet bills don't have to break the bank
Life with pets is unpredictable, but there are ways to prepare for the unexpected.
Embrace Pet Insurance offers coverage for treatment of accidents, illnesses, prescriptions drugs, emergency care and more.
Plus, their optional wellness plan covers things like routine vet trips, grooming and training costs, if you want to give your pet the all-star treatment while you protect your bank account.