With a changing climate and big price increases on the horizon, we'll outline what it all means for homeowners with homes at risk, and how you can protect yourself from serious financial impacts.
Unlike the interest on a mortgage, neither homeowners insurance nor flood insurance rates can be "locked in" for the long haul before they rise. But federal law does limit annual flood premium-increases.
So the sooner you act to get affordable homeowners coverage — which can protect you from other climate threats like storm damage — the more flexibility you'll have in your household budget to handle sudden rises in flood insurance costs.
Rates will go up Most American flood insurance policies are funded by the National Flood Insurance Program. But the program's premiums in high-risk areas are currently only set for a fraction of the actual risk, says the report by First Street.
To reflect reality, flood insurance rates would have to quadruple, the report says.
And First Street, a group of academics and experts who model flood risks, says by 2050, rates would require a sevenfold bump in order to meet the risk posed by increased flooding due to climate change.
So what does this mean for homeowners right now? The Federal Emergency Management Agency (FEMA), which runs the flood program, is set to announce its premium increase on April 1, and the new rates will be based on an updated flood-modeling system that the agency says will better assess the real risks to individual homes.
While the agency put out a release in the hopes of quelling fears that rates will increase as much as First Street proposes, homeowners in high risk areas should expect to see a jump in their premiums.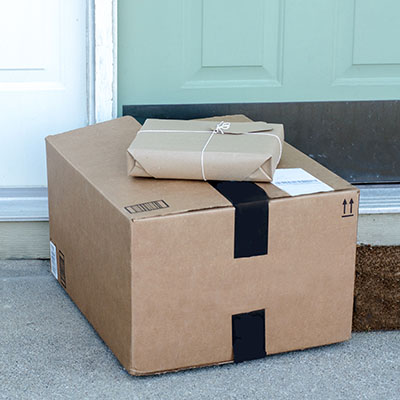 How they decide what to charge you Some climate and disaster experts argue flood insurance rates should have the effect of deterring homebuyers from settling in flood-prone areas and municipal officials and developers from building there.
In this way, the flood insurance program is one of the few ways the federal government can influence how and where Americans build homes.
But the current premiums aren't set based on a home's value, how much damage would cost in the event of flood or other relevant factors — it's simply based on zones of risk. Which means if you have a $220,000 mobile home in Louisiana, your premiums could potentially be the same as a $2.5 million beachfront property in Los Angeles.
With many American communities already established in these areas, a huge jump in rates could put unfair financial burden on homeowners who already live in vulnerable areas.
And it could also lead to a drop in home values, essentially trapping homeowners in those properties.
Some reason for optimism Homeowners with existing policies need not panic just yet. Any increase FEMA introduces will likely be spread out over a few years.
That's because Congress prevents the agency from raising the premiums of individual homeowners by more than 18% each year. So even if FEMA decides to double the current rates, current policyholders will be shielded from having to pay the full increase all at once.
But that protection disappears when a currently covered home sells. In that case, the buyer would have to pay the new rate straight away.
It's easy to see how a spike in flood insurance rates could make these high-risk homes harder to sell and less valuable overall.
With many people relying on a steady increase of their home's value as their financial cushion, or even their retirement plan, flood pricing has a direct impact on the financial health of millions of Americans.
Knowing that, if you're planning to take out or refinance a mortgage anytme soon, flood risk and potential insurance premiums should be important factors in your estimated monthly expenses — especially if your area is already one of FEMA's high risk zones.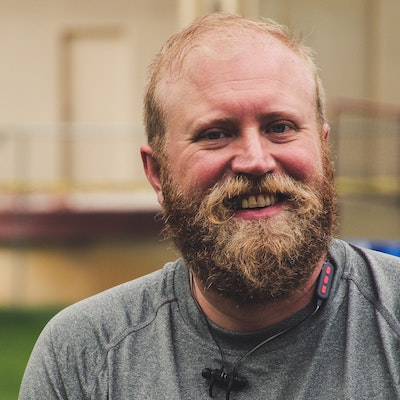 Sign up for Credit Sesame and see everything your credit score can do for you, find the best interest rates, and save more money at every step of the way.
Get Started—100% Free
So what's a homeowner to do? Homeowners in flood-prone areas who have government-backed mortgages are required to carry flood insurance.
But many homeowners outside that category don't realize flood insurance isn't included in a standard homeowners policy — you have to get it separately through the NFIP.
So if you don't currently have enough insurance, now is the time to shop for an affordable policy that you can supplement with flood coverage.
And it's not just homeowners in high risk areas who should worry about flooding — just one inch of water can cause up to $25,000 in damage, according to FEMA statistics.
Which means a single weekend of heavy rainfall could cost you the price of a brand-new car. And unless you have flood insurance, you'll get no support from your insurance provider.
As the threat of climate change becomes increasingly worrisome and floods cost Americans more and more — the total expected loss from flooding this year is $20 billion — the best way to protect yourself is to ensure you'll be covered should your home ever fall victim to a flood.
More: TaskRabbit can make your everyday life at home easier by connecting you with flexible and convenient ways to get your to-dos done. Use the promo code NEW10US to get $10 off your task.
Sponsored
Compare insurance quotes and save money
Did you know that you could be saving some serious money just by switching insurance companies?
It's true. You could be paying way less for the same coverage. All you need to do is look for it.
But don't waste your time hopping around to different insurance companies. Use a website called SmartFinancial to see all of your options at once.
SmartFinancial will provide you with a tailor-made list of possible policies from all major and most relevant insurance carriers.