What is a root canal?
In a root canal treatment, the dentist makes an opening in a tooth and cleans out an infected area, to prevent the infection from spreading.
Yes, it can seriously hurt once the anesthesia wears off — but putting off dealing with an infected tooth can land you in the hospital, undergoing an even more costly emergency root canal procedure.
When I was told of my impending doom, I didn't have health insurance or a health savings account and had to pay out of my own pocket.
If you're in a similar spot, you may still have time to get health insuranceand save your wallet some serious pain.
Before you lose your nerve — and savings — entirely, here's how much a root canal could cost you, and how to save as much money as possible.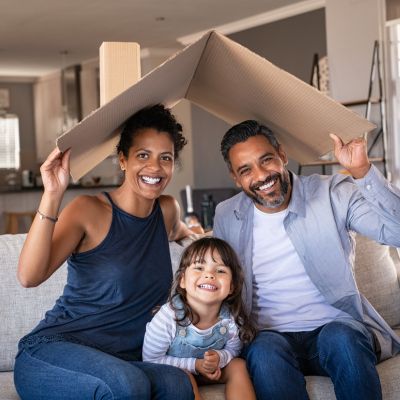 Home insurance is an essential expense – one that can often be pricey. You can lower your monthly recurring expenses by finding a more economical alternative for home insurance.
SmartFinancial can help you do just that. SmartFinancial's online marketplace of vetted lenders allows you to quickly shop around for rates from the country's top insurance companies, and ensure you're paying the lowest price possible for your home insurance.
Explore better rates
What is the average cost of a root canal?
According to FAIR Health, a nonprofit that tracks health care prices, you'll generally pay between $762 and $1,111 out of pocket for a root canal.
The typical cost of a root canal is really the average cost of a root canal and a crown, to cap the tooth at the end of the treatment.
Your overall cost will depend on the tooth (front, bicuspid or molar) and whether your dentist will add a filling or crown to repair damage, restore the shape of the tooth and protect it from further decay.
If the dentist needs to treat any complications that arise, this will add to the cost of your root canal.
How much you pay also will vary depending on your location. Expect to pay more if you have your root canal done in a costlier coastal city.
Getting a root canal and crown
To complete the root canal and crown process, you may need to make a few visits to the dentist. According to the American Association of Endodontists, most dentists will get the work done in one or two visits.
You'll likely have your root canal completed on your first trip and then the crown placed on your second scheduled visit.
How much you'll pay for this procedure depends on the complexity of your problem and where the tooth is located in your mouth. Molars (in the back of your mouth) tend to be more difficult to treat and so they cost more.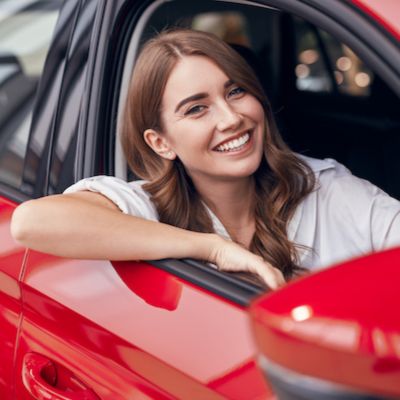 Auto insurance is essential, but that doesn't mean you need to spend a huge chunk of your paycheck on it.
With SmartFinancial's online marketplace of vetted lenders, you can quickly shop around for rates from the country's top insurance companies and make sure you're paying the lowest price possible.
Compare rates
What goes into the cost of a root canal?
The root canal process involves a lot of work.
First, your dentist will have to examine and take an X-ray of your tooth. Next, a local anesthetic will be administered.
Your dentist will then set to work making an incision in the crown of your tooth, excavating the infected pulp inside the tooth and making space for the filling. Usually, the filling placed during your root canal will be temporary.
You'll generally have to return to have a crown placed, and the dentist will then give you a more permanent filling.
If your tooth loses some structure, you may need to have a post placed inside the tooth to hold the restoration in place.
How much is a root canal operation?
Without insurance
These are the average out-of-pocket costs for a root canal by tooth, FAIR Health says:
A front tooth costs $762.
A bicuspid costs $879.
A molar costs $1,111.
Keep in mind, these are the average costs of the root canal alone. The overall price of the root canal and filling will vary, based on the materials used.
FAIR Health says the average cost of a filling is $395, or, more specifically:
$132 for an amalgam (silver) filling.
$155 for a resin composite (white) filling for a front tooth.
$170 for a resin composite (white) filling for a back tooth.
$1,123 for a gold crown on a back tooth.
And, the average cost of a crown is $1,661, or:
$1,117 for an all-resin crown ($534 to $1,700).
$1,900 for an all-ceramic crown ($1,496 to $2,310).
$1,778 for a resin based crown over metal ($1,233 to $2,323).
$1,850 for an all-metal gold crown ($1,200 to $2,500).
With insurance
Many insurance policies cover at least part of the cost of a root canal.
A root canal is generally considered to be a "basic restorative service." A typical PPO health and dental plan covers 80% of the cost after a deductible is met if you go to an in-network dentist, says the American Dental Association.
A dental deductible can range from $50 to $200 — but it's always best to call your insurance provider to clarify. You're expected you to pay the deductible before your insurance coverage kicks in.
For example, if your root canal on a bicuspid tooth costs $950 and you get an all-resin crown placed for $1,000, then your total cost would be $1,950, before insurance.
If your insurance comes with a $150 deductible, then you'd pay that first. Your insurance might cover 70% of the remaining $1,800 cost, so you'd pay the other 30% — $540 — for a total of $690, including the deductible.
For seniors, traditional Medicare doesn't cover crowns, fillings or cleanings — and not root canals either. However, some Medicare Advantage plans do pick up some of the costs.
Factors that can add to the cost
Sometimes a root canal becomes infected again and needs more attention — which, unfortunately, can cost more than the root canal itself.
The follow-up, called a retreatment, involves removing the existing root canal filling, then cleaning, shaping and filling the canal again.
If the dentist can't save your tooth, you may need to have it removed and replaced with an implant or denture.
How to fund a root canal operation
Root canals are a necessary health expense. If left untreated, the infection in your tooth can spread to other parts of the body, says the American Association of Endodontists. In some cases, these infections can be life threatening.
But these procedures tend to be a costly health expense, too.
The best way to afford your root canal is to pay for it in manageable installments.
Here are a couple of options you might consider:
A personal loan. An unsecured loan is one option to get access to money upfront. And with this type of loan, you're not required to offer an asset as collateral. Just make sure you stick to your payment plan.
A credit card with a 0% rate. You'll probably have to sign up for a new card to get 0% interest, which is generally an introductory rate. Read the fine print because the special rate will apply for just the first few months. After that, you'll be locked in at much higher interest, so you should aim to pay off the charge for your root canal off before your intro rate expires.
If you're concerned that you may face dental surgery at some point, it's not a bad idea to start socking money away.
It's vital to have an emergency fund for big expenses that can pop up. A high-yield savings account is one option to help you grow your savings so you might easily afford a dental procedure (and fun things too).
12 ways to save money on a root canal
Calculate the full cost for the procedure. Before you go forward with a dentist, ask about the full cost, including the root canal treatment, recommended filling or crown, and any additional follow-up costs.

Shop around for the best price. Ask around for recommendations for a good dentist — then talk with a few. Call ahead and make sure they offer free consultations, and ask for print-outs of estimates so you can compare them more easily.

Ask if you can get a discount for paying in cash. Some dentists offer this as an option.

Negotiate the cost. Dentists use standard pricing as a base, but they have some leeway in the final costs. There's no harm in asking for a lower price.

Ask about alternative treatments. You may be eligible for a cheaper filling than an expensive crown, so always ask.

Look for promotions. In addition to deals on spa treatments and theater tickets, deals websites such as Groupon may offer discounts for dental procedures.

Find a dental discount plan or card. Retail memberships like Sam's Club offer medical and dental savings. Discount plans offering up to 50% off on procedures can cost under $250 per year.

Find an organization that helps pay for dental. For example, Dental Lifeline Network helps people who can't afford dental care pay for their treatments.

Have yourself added to your spouse's or partner's insurance, if you lack adequate coverage of your own.

Check out a dental school. This is a low-cost option for a root canal, but be aware that you are taking a risk on a professional-in-training.

Ask for a payment plan. Many dentists offer payment plans, which can lower your upfront costs. It's always preferable to treat an infected tooth sooner, to avoid further — and more expensive — damage.

If all else fails, pay with a credit card. Ideally, you should use a 0% interest credit card (but don't forget our earlier advice about this type of credit card) — but no matter which type of card you use, set up a repayment plan for yourself immediately, so you'll pay off the treatment quickly and avoid hurting your credit score.
Sponsored
Unexpected vet bills don't have to break the bank
Life with pets is unpredictable, but there are ways to prepare for the unexpected.
Embrace Pet Insurance offers coverage for treatment of accidents, illnesses, prescriptions drugs, emergency care and more.
Plus, their optional wellness plan covers things like routine vet trips, grooming and training costs, if you want to give your pet the all-star treatment while you protect your bank account.