Auto insurers on blast for billions in the bank
The latest round of refunds is coming to drivers in Michigan, who are getting $400 back for each vehicle they own.
"Billions in surplus funds should not be held by insurers to invest for their own profit or be conditioned on renewal of a policy," Gov. Gretchen Whitmer wrote in a letter last month.
Whitmer had accused the Michigan Catastrophic Claims Association — which charges drivers an annual fee to cover the cost of personal injury claims — of holding on to $5 billion more than necessary.
The insurance companies that make up the association quickly agreed to part with roughly $3 billion of the surplus. The money will be freed up in early March and distributed to policyholders within 60 days.
While the refund is welcome relief, it's only a one-time deal — meaning drivers in Michigan and across the country will need to look elsewhere for significant, lasting savings.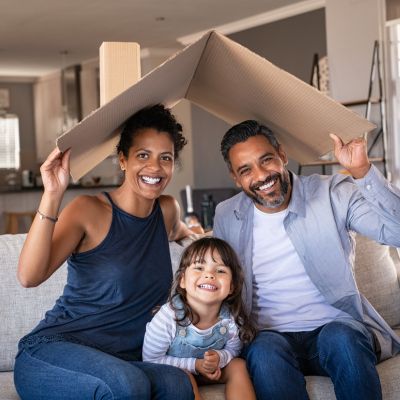 Home insurance is an essential expense – one that can often be pricey. You can lower your monthly recurring expenses by finding a more economical alternative for home insurance.
SmartFinancial can help you do just that. SmartFinancial's online marketplace of vetted lenders allows you to quickly shop around for rates from the country's top insurance companies, and ensure you're paying the lowest price possible for your home insurance.
Explore better rates
Siege continues across the country
Though it's not the case in Michigan, most complaints in other states are related to overcharging during the pandemic.
When the streets were empty and accidents few, Progressive reported an 82% increase in net income. Geico's pretax earnings tripled during the second and third quarters of 2020.
Insurance providers voluntarily gave out more than $14 billion in refunds last year, the American Property Casualty Insurance Association says, but many critics aren't satisfied.
"On behalf of consumers, I am out of patience," California Insurance Commissioner Ricardo Lara wrote in October, giving three of the stingier companies 30 days to "tell us once and for all how they are going to make it right."
A state analysis found that insurers returned an average of 9% of auto premiums from March to September 2020, but the Insurance Department estimates they should have refunded nearly double that amount.
Washington and New Mexico are also assessing whether drivers got enough money back, and Massachusetts Attorney General Maura Healey has sent several pointed letters to the state's insurance regulator. The conflict has even ended up in the courts, with class-action lawsuits filed this year in Nevada and Illinois.
Can I get free money from my insurance company?
Unless more regulators step in or the class-action suits succeed, insurers won't be forced by law to hand out more money than they already have.
Most rebates provided last year were minimal; it was rare to get back more than half a month's premium. On average, advocacy groups say, insurers shortchanged policyholders $125 per vehicle.
But some companies didn't issue refunds or cut rates at all unless customers called and asked.
If you haven't contacted your insurer yet, you might have free cash waiting for you. And with pressure mounting, your provider might be open to reviewing your premium, especially if you're still driving less than before.
But if your insurance company refuses to give you a pandemic car insurance discount, you can try a couple other ways to lower your insurance bill.
Drop optional coverage
Some auto insurance policies include extras that you may be able to do without for a while. For example, can you cut out the option that pays for a rental car while yours is at the repair shop?
Removing these extras can save you a few bucks. Just make sure you're still meeting your state's minimum liability coverage and are protected in case of an accident during those trips to the grocery store.
Switch insurance providers
If your insurer won't give you a break, maybe you can find a new one that will.
Drivers who haven't done any comparison shopping over the last six months could be overpaying by more than $1,000 per year.
Comparing quotes could help you find a better price in just a few minutes.
Sponsored
Unexpected vet bills don't have to break the bank
Life with pets is unpredictable, but there are ways to prepare for the unexpected.
Embrace Pet Insurance offers coverage for treatment of accidents, illnesses, prescriptions drugs, emergency care and more.
Plus, their optional wellness plan covers things like routine vet trips, grooming and training costs, if you want to give your pet the all-star treatment while you protect your bank account.