Why is car insurance so expensive?
There are two main factors driving up the cost of car insurance: Americans have returned to their pre-pandemic driving routines (resulting in more accidents, litigation and medical costs) and the high costs of repairing or replacing a car.
Rising car repair costs have proven particularly grueling for insurers. This is due to inflation, supply chain disruption and also new technologies in cars — like parking sensors, lane-departure warnings and batteries in electric vehicles — which can be more expensive to repair (but also improve safety overall).
The combination of rising frequency and severity of losses has pummeled auto insurers. Car insurers lost on average 12 cents for every dollar of premium written in 2022, the worst performance in more than 20 years, according to J.D. Power.
For some, the loss cut way deeper. State Farm, the largest car insurer in the U.S. by premium volume, lost 28 cents for every dollar written last year, according to the Journal, while the company revealed an underwriting loss of $13.4 billion for its auto unit.
State Farm is one of the insurers raising its prices to help cover its losses in an attempt to return to profitability. It received regulatory approvals for 65 rate hikes across 29 different states in the first three months of 2023, according to S&P Global — including notable increases of 13.3% in Texas, 8.2% in Pennsylvania, 6.9% in California and 6.5% in Illinois.
The Journal reports State Farm has an additional request pending for a 24.6% increase in California. Nationwide Mutual Insurance has also requested a 32% bump.
Fellow car insurance giant Allstate (NYSE:ALL) got approval for 83 rate increases across the U.S. in the first quarter of this year, reports S&P Global. It's a similar story across the board with companies like Progressive, and the United Services Automobile Association.
Last year, Allstate exploited a loophole in Georgia law and raised rates without regulatory approval by around 40% in a matter of months. The loophole has since been closed.
The pain for consumers could last a while longer as insurance companies claw back to even. But if you don't want to wait until then, here are some ways you can reduce the cost of your insurance today.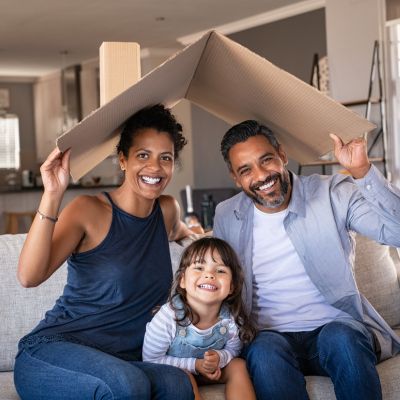 Home insurance is an essential expense – one that can often be pricey. You can lower your monthly recurring expenses by finding a more economical alternative for home insurance.
SmartFinancial can help you do just that. SmartFinancial's online marketplace of vetted lenders allows you to quickly shop around for rates from the country's top insurance companies, and ensure you're paying the lowest price possible for your home insurance.
Explore better rates
How to cut your car insurance costs
When it comes to car insurance, it can pay to shop around. If your policy is about to renew and the cost has jumped significantly, you should consider getting at least three quotes from other insurance companies — just in case you can get a lower rate.
Drivers can shop online or get the help of a local insurance agent to find the best deals where you live — including the best rates for low-mileage drivers.
There are many discounts drivers can access to lower the cost of car insurance.
For instance, most insurers will give you a discount if you have a claims-free or violation-free history and do not pose a big risk to others on the road.
Furthermore, long-time, loyal customers are often rewarded with special pricing, as are those who insure more than one driver or car, as well as those who combine (or bundle) their home and auto insurance policies with the same insurance company.
If your driving habits changed during the pandemic and you drive less now due to remote work, you may consider usage-based insurance or pay-as-you-go insurance, where you pay for the driving you actually do — not the driving your insurance company thinks you do.
As part of the process for this type of coverage, the insurance company will have a plug-in device or a mobile app that you would use to monitor your driving habits, including how often and how far you drive, when you typically drive and how safely you drive. If the data gathered works in your favor, you could receive a discount.
Sponsored
Unexpected vet bills don't have to break the bank
Life with pets is unpredictable, but there are ways to prepare for the unexpected.
Embrace Pet Insurance offers coverage for treatment of accidents, illnesses, prescriptions drugs, emergency care and more.
Plus, their optional wellness plan covers things like routine vet trips, grooming and training costs, if you want to give your pet the all-star treatment while you protect your bank account.