Repairs putting a dent in car owners' finances
The average age of passenger cars and light trucks driving on U.S. roads has hit a record 12.5 years, according to S&P Global Mobility, which cites high interest rates and inflation as contributing factors to low demand for new vehicles.
More vehicle owners are choosing to stick with what they have rather than spending money on flashy new wheels — but they're paying a big price when it comes to repair and maintenance costs.
One in four (26%) of American drivers say they would not be able to pay for a $500 repair job if their car broke down tomorrow, according to the Jerry study. More than a third of drivers (37%) say they couldn't cover a $1,000 repair job, and more than half (58%) couldn't pay $3,000 — which is roughly the cost of replacing the transmission of a Honda Accord, which is among the most common cars in the U.S.
As a result, 29% of vehicle owners borrowed money over the past two years to pay for a car or truck repair — and they're now repaying that debt in an inflationary, high interest rate environment.
For some, the cost of vehicle maintenance and repairs has proven too high. According to the Jerry study, 6% of vehicle owners have defaulted on an auto loan in the last three years because repair costs left them unable to keep up with payments or exceeded the value of their vehicle.
Young people are struggling the most to keep up with their loan payments — with 19% of Gen Z and 12% of millennial drivers saying they defaulted on a car loan because of repair costs.
Failure to pay your debts could drastically reduce your credit score and your ability to borrow money for other important milestone purchases — such as a mortgage to buy a home — and in some cases, it could also cost you your job.
More than one in five American vehicle owners say they would definitely or probably lose their job if their car broke down and they were unable to quickly repair it, per Jerry.
Drivers shouldn't have to push your financial limits just to own and maintain a car. Here are three ways to keep auto costs down.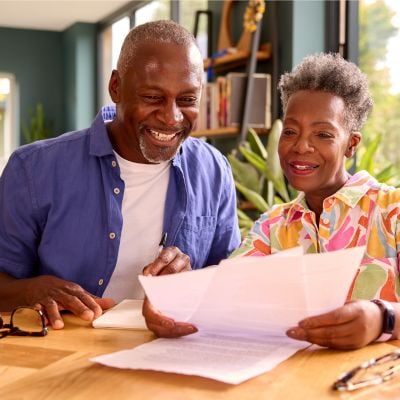 Having a single loan to pay off makes it easier to manage your payments, and you can often get a better interest rate than what you might be paying on credit cards and car loans.
Credible is an online marketplace offering personalized loan options based on your unique financial situation.
When you consolidate your debt with a personal loan through Credible, you can roll your payments into one monthly installment. Find a lower interest rate and pay down your debt faster with Credible today.
Find your rate
Avoid these common loan mistakes
A record-breaking 16.8% of consumers who financed a new car in the first three months of 2023 are paying more than $1,000 a month for their loan, according to Edmunds.
Imagine adding a $3,000 repair bill on top of that! It's no wonder American drivers are struggling.
While essential car maintenance and repairs are somewhat out of your control, there are ways you can manage your auto loan so that you free up more cash and avoid landing in further financial trouble.
For instance, it's a good idea to shop around before committing to an auto loan. Use online sites and talk to multiple dealerships and lenders to ensure you're getting the best deal.
From there, use a car payment calculator to figure out exactly what you can afford each month. Knowing your budget means you can confidently accept or reject offers from dealers.
Never assume that a longer auto loan term with lower monthly payments is the best option out there. The longer the loan term, the more interest you'll end up paying. There are also other factors to consider. The older your car, the more likely you'll have to spend money on repairs and maintenance in addition to your monthly loan payments.
You could also grow sick of your car during a long loan term, leaving you stuck with years of payments you're loath to make or with negative equity — when you owe more on your auto loan than your vehicle is worth — that you'll have to carry over if you want to buy another car.
Shop around for cheaper auto insurance
When it comes to car insurance, it can pay to shop around. If your policy is about to renew and the cost has jumped significantly, you should consider getting at least three quotes from other insurance companies — just in case you can get a lower rate.
Drivers can shop online or get the help of a local insurance agent to find the best deals where you live, including the best rates for low-mileage drivers.
There are several discounts drivers may be able to access to lower the cost of car insurance.
For instance, many insurers will give you a discount if you have a claims-free or violation-free history and do not pose a big risk to others on the road.
Furthermore, long-time, loyal customers are often rewarded with special pricing, as are those who insure more than one driver or car and those who combine (or bundle) their home and auto insurance policies with the same insurance company.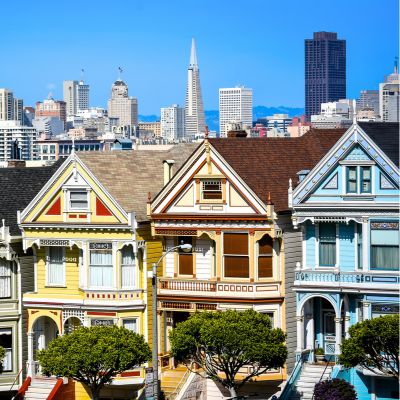 Believe it or not, you don't need millions, or even hundreds of thousands to invest in real estate. Arrived is an online platform where you can invest in shares of rental homes and vacation rentals without the headaches of being a landlord.
Learn More
Consider an electric vehicle
Electric vehicles (EVs) can offer drivers hope of lower maintenance requirements since they don't need oil changes or air filter replacements like gas-powered vehicles.
Drivers can also save money on fuel and get up to $7,500 in clean energy tax credits — a healthy sum that could be used toward vehicle maintenance.
EVs, however, can be quite expensive to purchase up front and the cost of repairing them can prove burdensome, especially if they need to be taken to a dealership or specialist.
Sponsored
This Company Will Help Nearly Anyone Get Rid of Credit Card Debt
Do you feel like paying off your credit card is a constant grind, with no end in sight? You're not alone. A personal loan offers lower interest rates and fixed payments, making it a smart choice to consolidate high-interest credit card debt. It helps save money, simplifies payments, and accelerates debt payoff.
Credible is a free online service that shows you the best lending options to pay off your credit card debt fast — and save a ton in interest.