Parents can shape your relationship with money
Some financial psychologists posit that certain attitudes or beliefs surrounding money can be developed in childhood, get passed down from generation to generation and drive many of our financial decisions.
This isn't necessarily a bad thing — it's important to teach your kids about money and how to manage it sensibly. According to a 2022 survey conducted by management company Momentive, 83% of parents say parents are most responsible for teaching their children finances, yet less than 7-in-10 talk to their kids about household finances.
Brad Klontz, a financial psychologist and consultant, previously told CNBC that many of our financial behaviors "make perfect sense when we understand the beliefs that are underneath them."
But parents can sometimes pass down harmful stances, too.
For example, some folks define their self-worth by using money as a status symbol, while others are so anxious about spending their money that they hoard it instead.
Tu says her parents experienced both the Communist Revolution in China — where their familial wealth was wiped out — and the 2008 recession, right before she started high school, and she believes these experiences with financial insecurity made them extremely cautious with their money.
"I think they are very much in the camp of survival, survival, survival. And it taught them to always be looking over their shoulder," she explained.
On a positive note, Tu learned how to be frugal, and that's helped her become so financially successful today.
She says she will research a pair of jeans for six hours before buying them because she wants to make sure that she's getting the best possible deal, comparing herself to Constance Wu's character in the sitcom Fresh Off the Boat.
"Like that episode where she goes and buys a car, and she's negotiating, haggling, getting every little thing — and then she forgets the floor mats and she's devastated."
But on the flip side, Tu inherited a bit of her parents' "scarcity mindset" as well. She says that while she typically errs on the side of saving instead of spending, she can sometimes agonize over spending a little extra money to give her some comfort or convenience, and that isn't healthy.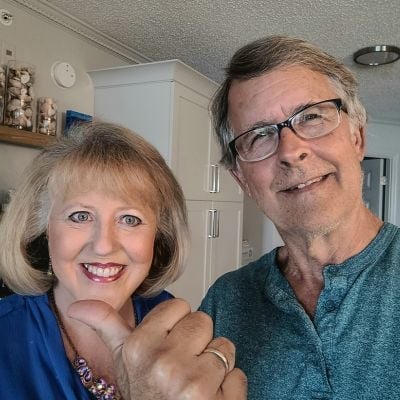 Prioritizing happiness over parents' expectations
Tu is still in the process of learning how to manage that scarcity mindset, but the one thing she refuses to compromise on is her happiness at work.
"I was a pretty decent Asian kid," Tu recalled. "I was a great student, I was the valedictorian of my high school [class], I got into UChicago, Dartmouth, Georgetown — I had my pick of the litter."
When Tu succeeded in the next step — landing her coveted job at J.P. Morgan — her family was extremely proud. But she was miserable, often working through grueling 16-hour shifts and dealing with a difficult manager.
"[My parents] were, like, 'you're being too sensitive, you should just tough it out.'"
Despite her parents' concerns that she was taking a step down in her career after leaving the institution, Tu made the decision to move to Buzzfeed, where she enjoyed a healthy work-life balance, where she was able to sleep more while still earning a lot, too.
And in her second year at the company, her parents realized she was making good money and that she could have a successful career outside of roles limited to finance, medicine or law.
In fact, in 2021 — the year she started using the Your Rich BFF persona — she made a whopping $656,000 at Buzzfeed alone. But Tu didn't tell her parents about her secret side hustle, keeping it under wraps for about eight months.
Taking big risks can pay off
When Tu did divulge to her parents that she was making an additional six figures on the side with her social media brand and able to earn money on two different fronts, they were impressed (especially since she presented it as a money-making venture).
And once she decided to leave Buzzfeed to take Your Rich BFF full time, they were far more supportive compared to the first time she announced she was leaving her stable job for a brand-new endeavor. They only cautioned her to make smart decisions and take care of her finances.
Tu's example shows that, while parents may always want what they think is best for their children, listening to your gut and taking that big risk can pay off, too, whether you're leaving your job, starting your own business, or investing in something new.
Tu said that running her side hustle full time was "the best decision I've ever made in my entire life."
Just this year she launched her first podcast, Networth and Chill. She also wrote a book, Rich AF: The Money Mindset That Will Change Your Life, which aims to help readers on their own financial journey, and is set to release in December.
"I'm entitled to thrive in this country," Tu said, adding that while her parents encouraged her to keep her head down and be quiet and undisruptive in the workplace, she's determined to continue "making waves."
"I've had three different lives. I've worked on Wall Street, I've worked in the media space. Now, I'm my own boss, I'm a creator," she said. "I have reinvented myself every three to four years, and I'm still in my 20s."
Sponsored
Follow These Steps if you Want to Retire Early
Secure your financial future with a tailored plan to maximize investments, navigate taxes, and retire comfortably.
Zoe Financial is an online platform that can match you with a network of vetted fiduciary advisors who are evaluated based on their credentials, education, experience, and pricing. The best part? - there is no fee to find an advisor.