Beating back workplace burnout
Formstack, a workplace productivity platform, recently tried out a 12-week experiment dropping down to 4.5 days per week. The chief human resources officer at the company told GetAboutColumbia.com that the shorter week has led to increased flexibility, productivity and happiness for their employees.
And a study from Eagle Hill Consulting, shows 83% of employees say a four-day work week would alleviate burnout. This was especially true for those managing employees, who saw an overall increase in productivity during the trial. There was less time spent on communications, meetings and overall time-wasters, which meant employees could simply get to work.
Data collected by 4 Day Week, meanwhile, points to an increase in overall productivity — both for employees and supervisors.
"Clearly the four-day week is doable," said Jarrod Haar, professor at Auckland University of Technology. "There appears to be much interest in it from employees and many suggestions from employees and supervisors around 'tweaking' the approach to ensure its long-term applicability."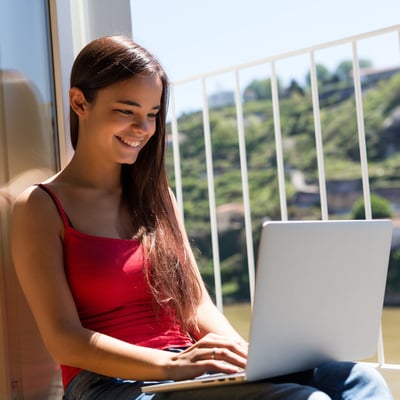 ZipRecruiter helps you secure the job of your dreams faster than ever. Speed up your job search today.
Get Started
There are drawbacks
Yet the four-day week is hardly a panacea. Numerous studies, including the one by Formstack, indicate that with less time to get the same amount of work done, some employees saw their stress levels increase. Which obviously runs counter to the experiment's goal of reducing stress and burnout.
In fact, a 2022 study found that more than one-third of the workforce planned to leave their jobs in the next year. More than half stated this was because "the pandemic has triggered a re-evaluation of their personal priorities," according to additional analysis from Eagle Hill Consulting. They found that nearly half of American employees report job burnout already, without the four-day week in effect.
That doesn't mean the idea needs to be scrapped entirely — it simply seems the practicalities of carrying it out are less simple and carefree for workers than they might appear.
Bigger moves at play
While evidence suggests the world is moving towards a four-day work week, a better quality of life isn't guaranteed.
If fewer work hours doesn't equal less work, then creative solutions may be called for, from more collaborative work structures, to flex time that would allow workers to amend their schedules as their needs dictate, even into that extra day off.
Meanwhile, how about doing the math from another perspective? A study out of Sweden offers up a flexible option, where they provided nurses with six-hour work days instead of the usual eight to combat stress.
And in the case of 4 Day Week, close to 100 companies are testing a model with 32 hours of work deliverables instead of 40. What's more, reductions in staff pay were a non-starter, amounting to a per-hour "raise" of 20%.
COVID-19 and "the Great Resignation" that followed forever changed how people see work-life balance. Whether they get the chance to work remotely, get an additional day off or both, it's a sure bet that employers who try to return to the pre-pandemic way of doing things will see departures in a tight job market.
And should the tables turn, look for the bosses to feel the pressure (and added stress) to find replacements — and, in a great many cases, work overtime to do it.
Sponsored
Apply for your dream job in one click
Looking for a new job can be a time consuming process.
Rated the #1 job search site, ZipRecruiter helps you secure the job you've always wanted faster than ever. With its one-click apply feature and AI-driven smart matching technology, ZipRecruiter makes the process easy. Employers can even invite you to apply for their jobs.
Speed up your job search and check out ZipRecruiter today.