1. (tie) Dabo Swinney, South Carolina — $9.3 million One of the two highest-paid employees on this list is Dabo Swinney, the head football coach at Clemson University in South Carolina. Swinney has been head coach for the Clemson Tigers since 2008, and in the past 12 years has amassed quite a fortune.
That salary is certainly not unearned. Swinney led the Tigers to two national championships, including a historic 15-0 season in 2018 — a feat no college team had achieved since 1897.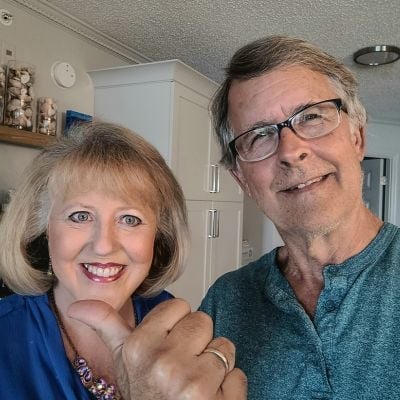 1. (tie) John Calipari, Kentucky — $9.3 million Tying for first place is John Calipari, the head coach of the University of Kentucky's men's basketball team. Calipari has led the Kentucky Wildcats since 2009 and is one of the best-compensated college basketball coaches in history. Last year he signed a contract worth $86 million over 10 years.
Calipari has had enormous success, racking up 733 official wins over his career. He led Kentucky to the Final Fours for four seasons between 2011 to 2015.
3. Nick Saban, Alabama — $8.9 million Roll tide, folks.
Though he hails from West Virginia, Nick Saban has become one wealthy Alabamian. In 2018 he signed a new eight-year deal with the University of Alabama's Crimson Tide worth at least $74 million.
Previously the head coach for the Miami Dolphins, Saban is clearly doing something right: He has six national titles to his name and has been lauded by outlets like CBS Sports as the best college football coach of all time.
Kiss Your Credit Card Debt Goodbye
Having a single loan to pay off makes it easier to manage your payments, and you can often get a better interest rate than what you might be paying on credit cards and car loans.
Fiona is an online marketplace offering personalized loan options based on your unique financial situation.
When you consolidate your debt with a personal loan, you can roll your payments into one monthly installment. Find a lower interest rate and pay down your debt faster today.
Get Started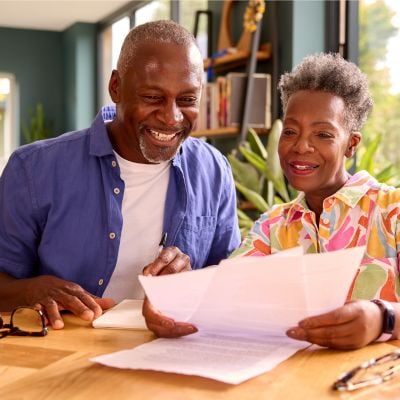 4. (tie) Jim Harbaugh, Michigan — $7.5 million Fans of the Wolverines may shout "Go blue!" at games, but Jim Harbaugh has nothing to feel blue about. Harbaugh earns millions each year at his alma mater, the University of Michigan, where he once played football for the team he's coaching.
That must inspire some serious home-state pride.
4. (tie) Jimbo Fisher, Texas — $7.5 million After leading Florida State University to the championships in 2013, Jimbo Fisher was snapped up by Texas A&M in 2017 with a whopping 10-year, $75 million deal. Fisher's base salary is $500,000, but he earns a supplemental income of $7 million and reportedly has access to two luxury vehicles and a full country-club membership.
The Aggies must have known that Fisher was certain to live up to the high price tag; his win rate at Florida State was the highest in the school's history.
6. Kirby Smart, Georgia — $6.9 million Kirby Smart studied at the University of Georgia in the '90s and briefly served as an administrative assistant. Decades later, he would return and make millions.
Smart has been the school's head football coach since 2015, following a seven-year stint as head coach for the University of Alabama. He's certainly earned his keep, taking the Bulldogs all the way to the Rose Bowl and an SEC Championship win.
7. Jeff Brohm, Indiana — $6.6 million Kentucky native and former quarterback Jeff Brohm is leading the charge at Indiana's Purdue University, where he coaches the Boilermakers.
Brohm signed a $29 million deal in 2017 with Purdue that will see him earn $3.6 million in bonuses on top of his base pay. He showed his prowess that year by helping the Boilermakers win the Foster Farms Bowl with some aggressive and innovative plays.
8. Lincoln Riley, Oklahoma - $6.4 million At age 36, Lincoln Riley is the youngest multimillionaire on this list. He was made head football coach of the University of Oklahoma Sooners in 2017.
In his short tenure, Riley has already led the Sooners to great success. In 2018, the team made it all the way to the Rose Bowl, where it lost 54-58 Georgia. Quarterbacks on the Sooners have taken home back-to-back Heisman trophies — awarded to one outstanding player in the NCAA each year — a rare feat in Heisman history.
9. James Franklin, Pennsylvania — $5.7 million James Franklin was a quarterback for the East Stroudsburg University of Pennsylvania, where he played all four years.
Since 1995, he's had a lucrative coaching career. He's been head coach for Penn State's Nittany Lions since 2014.
10. Scott Frost, Nebraska — $5 million Scott Frost is head coach for the University of Nebraska's football team, the Cornhuskers. At the end of 2017, he agreed to a $35 million contract to be paid out over seven years.
The University of Nebraska-Lincoln is Frost's alma mater, and Nebraska seems to like him, too. He's been asked to coach for an additional two years once his contract ends in 2024.
Correction — March 25, 2020: This article has been updated from a previous version that stated James Franklin is head coach for the University of Pennsylvania. He is head coach for Pennsylvania State University.
Sponsored
Follow These Steps if you Want to Retire Early
Secure your financial future with a tailored plan to maximize investments, navigate taxes, and retire comfortably.
Zoe Financial is an online platform that can match you with a network of vetted fiduciary advisors who are evaluated based on their credentials, education, experience, and pricing. The best part? - there is no fee to find an advisor.