1. Not following a proven structure Unless you're an experienced recruiter, there's no reason to write your job ad from scratch. It's too easy to forget important bits of information.
At a minimum, your job post should include the following sections:
Descriptive job title.
Company info and benefits.
Job responsibilities.
Job requirements.
Instructions to apply.
If you forget important details, job seekers might skip you over.
To make life even easier, sites like ZipRecruiter have free job description templates to help you create postings for hundreds of different jobs.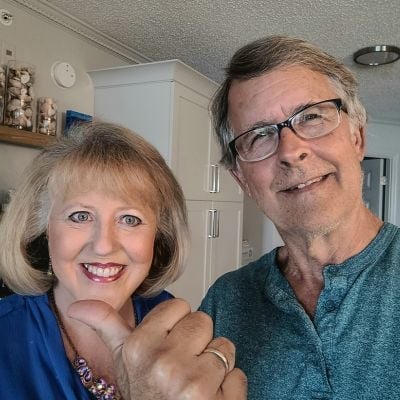 2. Failing to 'sell' the position Following a proven structure helps you avoid forgetting important details, but you still need to craft an engaging job ad.
Many employers assume a job description just needs to describe the position, but that's a mistake. You need to sell the position — the same way you create compelling ads to sell your products and services to customers.
Your goal is to make job seekers feel excited about the opportunity as they read through your ad.
Make sure to highlight all the perks of working for your company, including benefits and a competitive salary range.
3. Forgetting who your target candidate is If you write a generic job post that tries to appeal to everyone, you may end up appealing to no one.
You need to imagine your ideal employee in your mind as you write your job post. What's important to them? What are their goals? What turns them off?
A Gen Z employee may want drastically different things out of a job than an older worker who's a member of Generation X. A part-time hourly worker may have different priorities than a salaried academic. And a young single mother will have different needs than a married empty-nester.
To attract the right people, you first need to understand them.
Kiss Your Credit Card Debt Goodbye
Having a single loan to pay off makes it easier to manage your payments, and you can often get a better interest rate than what you might be paying on credit cards and car loans.
Fiona is an online marketplace offering personalized loan options based on your unique financial situation.
When you consolidate your debt with a personal loan, you can roll your payments into one monthly installment. Find a lower interest rate and pay down your debt faster today.
Get Started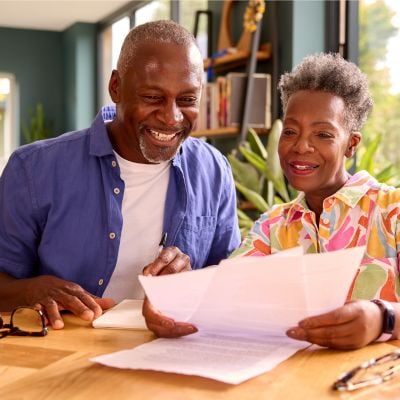 4. Not adding enough requirements In theory, the fewer requirements your post has, the more applications you'll receive.
But this isn't necessarily a good thing. Not all applications are good applications. And if you set the bar too low, you'll waste time wading through mountains of unqualified applicants.
Don't set bare minimum requirements. Be picky.
In addition to job duty requirements, you also can include requirements that ensure candidates will fit into your company culture.
To save more time, choose a job site like ZipRecruiter that lets you set up screening questions that will automatically filter out applicants who do not meet your criteria.
5. Focusing too much on the company Job seekers care about themselves. They care about finding the best job possible. And they care about how your company will help them reach their goals.
They don't care about the play-by-play history of your company since its inception 50 years ago. If you make job seekers read through your company's entire life story at the beginning of your job ad, they may lose attention and click away before getting to the relevant information.
Stick to the details your candidate would care about: the reasons your company is an awesome place to work. Make your job ad about them, not you.
6. Writing with jargon Many businesses think that the fancier words they use, the more professional they look. This couldn't be further from the truth.
If you were a job seeker, which of these two job descriptions would you prefer to read?
"Employees are expected to implement the optimal effort to leverage the maximum synergy of the team thus permitting them to meet deadlines."
"If you're a good team player who manages time wisely, you'll fit right in."
Nobody wants to wade through vague job descriptions stuffed with jargon and buzzwords. Write simply and clearly — as if you were explaining the job to a friend over coffee.
7. Choosing a vague job title Normally, using creativity in your job post helps you stand out from the crowd. The job title is one exception to this rule.
Do not try to be clever with your job title. When job seekers read it, they should immediately know what the job is.
So, if you're hiring a graphic designer, don't title your job "Creative Digital Art Wizard." Just say, "Graphic Designer."
Job search engines use keywords to show relevant jobs to job seekers. Think of what term your ideal candidate would most likely type into the search bar, then use it in your title.
8. Overcomplicating the application process Creating a job post is a balancing act. You need to collect enough information to make an informed decision, but you also want the application process to be as frictionless as possible.
A complicated application process can turn off applicants and cause organizational headaches. If your instructions are complex or unclear, applicants will mess them up and send things where they shouldn't go.
It's fine to require multiple pieces of information — like questionnaires, resumes, cover letters and video introductions — but make sure applicants can easily submit everything in one place.
9. Forgetting to edit your post After all your effort crafting the perfect job post, it's tempting to unleash it to the world the second you finish writing.
But just hold on a minute.
Everyone makes mistakes. And if your job listing is littered with typos, it can affect your credibility. This is especially true for small businesses with less brand name recognition. A job seeker who reads an error-ridden post from an unknown company is less likely to take that business seriously.
To avoid this, run your post through Grammarly, and ask a colleague to give it a quick look-over.
10. Posting on the wrong job board It'd be a shame to let all your hard work go to waste by posting your ad to a dead job board.
When it comes to choosing a site for posting your job, you have three main options:
Choose a lesser-known niche-focused job board.
Choose a popular general job board.
Choose a popular general job board that automatically distributes your ad to niche boards.
To get the most eyeballs on your listing, go with the third option.
For example, ZipRecruiter is a popular general job site that attracts millions of job seekers each week. Plus, when you post a job on its platform, ZipRecruiter blasts it out to over 100 other job boards.
Sponsored
Follow These Steps if you Want to Retire Early
Secure your financial future with a tailored plan to maximize investments, navigate taxes, and retire comfortably.
Zoe Financial is an online platform that can match you with a network of vetted fiduciary advisors who are evaluated based on their credentials, education, experience, and pricing. The best part? - there is no fee to find an advisor.