1. Start with interns When a candidate graduates summa cum laude in a tough STEM field from a top school, everyone wants to hire them. But most firms aren't begging for the services of the promising 19-year-old who just finished their freshman year.
That gives your company an opportunity to make a connection and start building a relationship with that student so that, in three years, when they're potentially the next hotshot summa cum laude STEM grad, your firm can be their natural landing spot.
The National Association of Colleges and Employers reports that the conversion rate for interns — meaning the number who go on to become full-time employees — hovers around 60%.
That means, on average, 6 out of every 10 interns you hire will likely take a full-time position with your company when they graduate. Even better, they'll show up on the first day familiar with the job itself as well as your company's culture and protocols.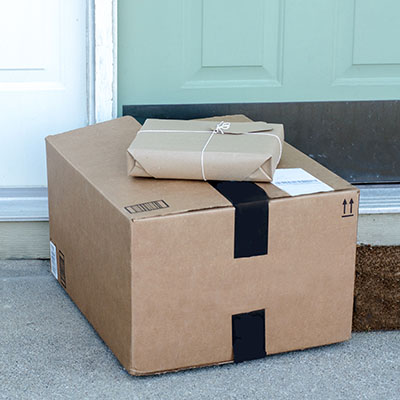 2. Remember it's not just about money With the cost of living on the rise, many people are thinking about money more than usual. But research shows that unlike previous generations, Generation Z doesn't prioritize money over everything when it comes to picking a career.
So while your salary and benefits should be commensurate with that of your competition (if not better), don't forget to sell recruits on all the other reasons they should work for you, many of which can't be expressed in numerical terms.
Promote your company culture. Rather than making applicants convince you how they can help your company, show them how your firm can help them advance not just their career goals but their personal goals as well.
3. Don't be an Ivy League snob Ivy League schools and similar institutions have long served as pipelines to lucrative careers. These graduates are the most sought-after in the country, and, as a result, firms have to throw out a lot of money and perks to land them, particularly in today's labor market.
But are Ivy League grads really a cut above the rest?
Probably not.
The fact is, there are brilliant, talented students at every college, including big state schools and tiny liberal arts colleges. And many of the kids at less-prestigious schools could easily be at Harvard or Princeton if they wanted.
Focus your firm's new graduate recruiting efforts far and wide, not just on the most selective or prestigious colleges and universities.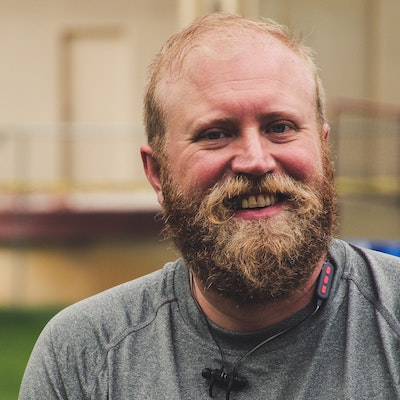 Sign up for Credit Sesame and see everything your credit score can do for you, find the best interest rates, and save more money at every step of the way.
Get Started—100% Free
4. Focus on flexibility For many members of younger generations, prioritizing happiness and job satisfaction over money comes down to flexibility. What does it mean to be a flexible employer? It depends on whom you ask.
When some candidates think of flexibility, they think of tech startups that allow their employees to come to work in their pajamas, and even going as far as offering perks like massages and chiropractic adjustments on demand.
But many of these companies also have reputations for brutally long hours and the expectation that employees be available to deal with work issues that arise outside business hours.
Candidates who equate flexibility with a proper work-life balance aren't going to be sold by a pajama dress code or a breakroom ping pong table.
Instead of defining flexibility in one narrow way and then selling that definition of flexibility to potential employees, you should listen to candidates and be open to their ideas.
If a promising interviewee wants to work in the office six months per year and then be a digital nomad for the other six, working remotely from whichever country they happen to be trekking through that week, it may be beneficial to accommodate them?
After all, as long as they're crushing deadlines and performing at a high level, why should their location be a problem?
To succeed in recruiting college graduates, be flexible — and that includes what "flexible" means.
5. It's all about fit You can have the most competitive pay, the best benefits package and the tastiest coffee of any workplace in your town, but if a candidate doesn't see you as a good fit, they will pass you over.
So how does your company become a good fit for recent college graduates?
It's not by sizing up every interviewee who walks through the door and trying to sell them on what it is you think they want in an employer.
Instead, figure out the type of company culture that you want, and then focus on recruiting college graduates who want the same thing.
When you place your company culture front and center in your recruiting efforts, you tend to attract people who want that culture. Granted, your efforts might repel those who don't, resulting in a lower overall application volume, but that's OK — it's actually good.
The only applicants you lose out on are those who wouldn't be happy at your company to begin with — and likely wouldn't even take the job — and your HR team doesn't have to waste time sifting through those candidates.
This is a tough market for finding talent — maybe the toughest ever. Even recent graduates with scant real-world experience are in high demand.
If your recruiting game isn't on point, you could lose talent to your competitors. But by focusing on smart recruiting strategies, like posting a job ad on ZipRecruiter or a similar job board, your firm can attract the top candidates and keep them for many years.
Sponsored
Here's how to save up to $700/year off your car insurance in minutes
When was the last time you compared car insurance rates? Chances are you're seriously overpaying with your current policy.
It's true. You could be paying way less for the same coverage. All you need to do is look for it.
And if you look through an online marketplace called SmartFinancial you could be getting rates as low as $22 a month — and saving yourself more than $700 a year.
It takes one minute to get quotes from multiple insurers, so you can see all the best rates side-by-side.
So if you haven't checked car insurance rates in a while, see how much you can save with a new policy.