What is ZipRecruiter, anyway? ZipRecruiter is one of the best-known names in the professional recruiting field. The online site serves as a marketplace to connect employers looking for fresh talent and employees who are looking for work.
The platform has seen exponential growth and has now helped 110 million job seekers connect with 2.8 million businesses.
The secret to ZipRecruiter's success is its artificial intelligence-powered technology that scans thousands of resumes to find the candidates who best match up to the skills and experience employers are looking for — and actively invites them to apply.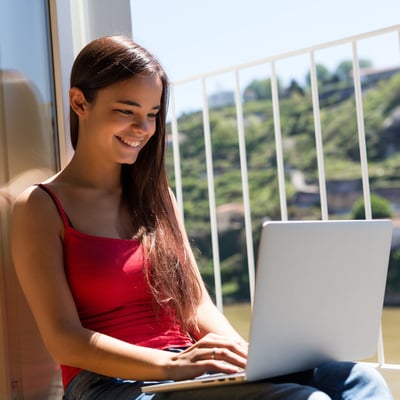 ZipRecruiter helps you secure the job of your dreams faster than ever. Speed up your job search today.
Get Started
ZipRecruiter vs. Indeed ZipRecruiter and Indeed are both household names in the job search field. And although employers have the same goal when using both sites — finding new talent — the platforms use different approaches.
With ZipRecruiter, after your free trial, you'll sign up for a paid subscription of as low as $16 a day to post your jobs on the site.
Indeed, on the other hand, has free accounts. Instead of paying to post, you can "sponsor" your post and pay for more eyes (or clicks) on your ad. The site says that sponsored posts are 4.5 times more likely to result in a hire.
Both ZipRecruiter and Indeed offer users the ability to add screening questions and to organize resumes once they start coming in. Indeed has a feature to schedule interviews and communicate with candidates through the site.
And while how much you'll pay per click on Indeed depends on your budget, ZipRecruiter's fees are consistent month to month based on your subscription level.
Which platform works best for you depends on your recruiting budget and how wide you want to cast your net for candidates. If you're growing at a steady pace, ZipRecruiter can help you recruit new employees regularly, which could help justify the subscription fees. And Indeed may be a better fit for a company that has only a small number of hires to make.
ZipRecruiter vs. LinkedIn LinkedIn is one of the most recognizable brands in the professional world. Everyone and their brother has a LinkedIn account to promote their work experience and connect with others in their field.
But is it the best hiring platform for your company?
Like ZipRecruiter (and Indeed), LinkedIn will promote job postings to qualified candidates who've self-identified skills or employment history that match your post.
However, because LinkedIn's primary purpose is as a networking platform, it's not really built to help recruiters find candidates. It's much better at connecting people looking for jobs with open positions directly.
Like Indeed, LinkedIn allows you to post jobs for free, but you'll have to pay extra to promote them. When you post, you can add a budget based on how many clicks you're looking to receive.
Between LinkedIn and ZipRecruiter, when trying to decide which is the best hiring platform for your company, it will come down to your specific hiring needs. If you're a recruiter looking to fill multiple roles, ZipRecruiter has strengths. However, you may pay more to find top-tier talent.
Of course, for well-known companies or those with easier-to-fill roles, LinkedIn could fill your recruiting needs. But you also may find that a free account isn't enough, and you'll end up paying more to promote your job or increase your clicks.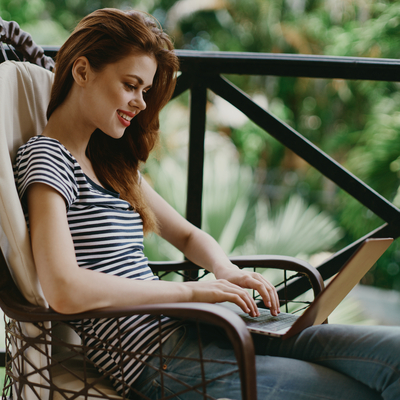 No matter where you are in your career, FlexJobs has you covered. Find the best remote, work-from-home jobs.
Get Started
ZipRecruiter vs. Glassdoor Glassdoor is primarily a site where employees, current and former, can review employers and their workplaces.
If you have a well-reviewed company on Glassdoor, you may want to link your job postings to your profile there. Glassdoor shares a parent company with Indeed, which means you can crosspost your job ads on Glassdoor when you pay to post them on Indeed.
With company information, reviews and photos on your Glassdoor profile, the company says you'll be more likely to attract highly sought-after candidates to your company and sell them on the culture or perks of your workplace.
For well-rated companies, that may make hiring easier for recruiters in terms of volume, but it doesn't guarantee quality. In fact, if you have an attractive profile, you may end up having to weed through more unqualified applicants who want to get their foot in the door at your company.
While you can search for jobs from specific companies on ZipRecruiter, it's purpose is different from Glassdoor, so it doesn't include the same in-depth information about companies. It'll be up to you to sell candidates on the experience at your workplace.
ZipRecruiter vs. CareerBuilder CareerBuilder says it reaches more than 80 million unique U.S. job seekers annually. And like ZipRecruiter, it uses AI-driven technology to make recruiting a more efficient process.
The sites share many similar features, but compared to ZipRecruiter's 32 million resume database, CareerBuilder has 45 million in its database and 125 million candidate profiles.
CareerBuilder touts itself as the best fit for companies with more than 100 employees in the fields of staffing, insurance, transportation, retail, health care, finance and banking or professional services.
However, employers who post through ZipRecruiter will see their ads on more than 100 different sites, while posts on CareerBuilder remain on the main site.
ZipRecruiter reviews by other customers Overall, ZipRecruiter has positive reviews from customers. People rated it 4.7 stars on Trustpilot, ranking it an excellent site.
It received the same 4.7 rating on G2, a software reviewing site, and 4.18 stars on Software Advice and 4.2 stars on GetApp.
Reviewers highlighted the support they received from ZipRecruiter employees, the ease of posting a job and the speed in which they can track down qualified candidates.
However, some users noted that the resume database may not always be up-to-date and connect you with users who are no longer looking for a new job. And another on GetApp noted they received a fair amount of promotional emails after signing up for a ZipRecruiter account.
Bottomline: Is ZipRecruiter.com a good choice? Recruiting new talent can be time-consuming and expensive. But it's an essential part of running a business.
So whether you're actively growing or need to fill a position here or there, ZipRecruiter's different plan levels make it easier to find the right person for the job at a price that works for you.
Some users may prefer to opt for free sites when looking to fill a position. However, when stacked up against ZipRecruiter's many features and easy-to-use interface, you may find you'll get what you pay for.
If you've got a budget for recruiting, ZipRecruiter is a great choice to help you find your next shining star staffer with minimal effort. Which means you can get back to focusing on more important things — like actually running your business.
Sponsored
Apply for your dream job in one click
Looking for a new job can be a time consuming process.
Rated the #1 job search site, ZipRecruiter helps you secure the job you've always wanted faster than ever. With its one-click apply feature and AI-driven smart matching technology, ZipRecruiter makes the process easy. Employers can even invite you to apply for their jobs.
Speed up your job search and check out ZipRecruiter today.