How to structure your job offer rejection
There is no one-size-fits-all way to reject a job offer email. You need to tailor your message based on why you're rejecting the offer.
That said, here's a general structure you can use for your rejection letters:
Hey [Name]
First paragraph: Thank them for the opportunity.

Second paragraph: Decline the offer or make a counteroffer. Give a reason why.

Third paragraph: Show appreciation for their time, and wish them luck.
Kind regards,
[Your Name]
In most cases, you should be able to squeeze your entire message into 100 words or less.
What might this look like in practice? Here's an example of someone rejecting a job because they've received a better offer:
Hi Francine,
Thank you so much for extending the offer and for answering all of my questions about the position. I can already tell InfoTech would be a great place to work.
Unfortunately, I have decided to accept a position with another company. While the role at InfoTech would be ideal in many ways — particularly the opportunities for professional development — I was able to find a job much closer to home.
It's been a pleasure chatting with you over the past week, and I wish you the best of luck finding the perfect candidate.
Kind regards,
Cindy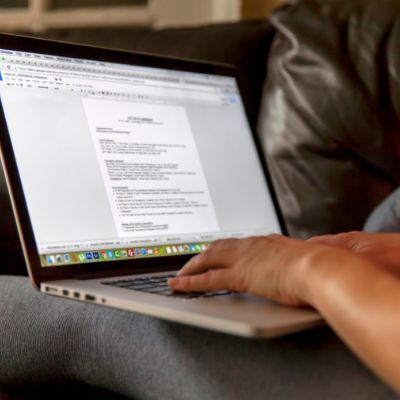 Don't have your next job lined up? ZipRecruiter is rated the #1 job site in the U.S. If you're looking for a job, you can sign up and put ZipRecruiter to work for you. We help you save time by making it easy to apply to jobs with one click.
Sign up for free
What to write in a job offer rejection letter
There are as many reasons to turn down a job as there are jobs available, but here's how to handle the most common rejection scenarios.
When you don't like the company
During the interview process, you may realize the company culture isn't a good fit. Maybe you sense a toxic work environment, or perhaps you don't resonate with the company's core values.
Either way, avoid negative language in your job offer rejection letter. You don't want to burn bridges by listing a bunch of subjective criticisms.
Instead, emphasize how it's not the best fit for you and your career goals. Focus the dialogue on yourself as much as possible.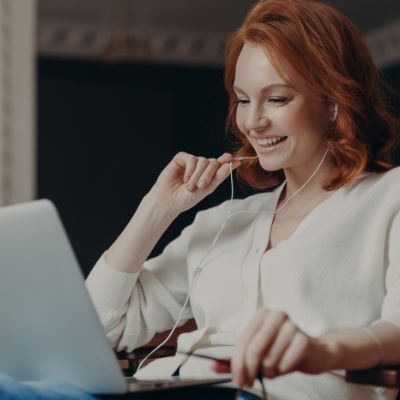 Show off your resume. We will show your profile to employers that fit so they can invite you to apply. Candidates who are invited to apply are nearly 3 times as likely to get hired.
Sign up for ZipRecruiter now
When you don't like the job
As you ask your interviewer questions about the position and chat with other employees, you may discover that it's not what you expected.
After all, it's not uncommon for recruiters to sugarcoat things when writing a job description.
In this case, don't make any accusations in your rejection letter. Instead, keep it positive and vague. You've decided to go in another direction. You've had to make some choices about what to prioritize.
When you've accepted another job
If you've applied to multiple companies at once — easy to do with certain job sites — you might receive multiple job offers.
After accepting your top choice, let the other companies down easy. Be honest without revealing more than you need to.
By staying on good terms with everyone who wants to hire you, you create a potential backup plan if your first-pick job doesn't work out. If the company liked you enough to hire you once, they might be willing to do it again in the future.
When the pay is too low
Recruiters are professional low-ballers, so instead of outright rejecting the job, try to negotiate for better pay.
Seven in 10 managers don't expect candidates to accept the initial offer, according to a 2019 survey by global staffing firm Robert Half.
When negotiating, back up your counteroffer with salary research and arguments based on your skill, experience and past accomplishments. Also, don't forget to factor in other benefits like retirement plans, insurance and vacation time.
When you don't want to give up your remote work flexibility
You can negotiate remote work arrangements just like you negotiate low-ball salary offers.
If the thought of working in person is the only factor holding you back from accepting a job, don't reject the job offer letter altogether.
Instead, tell them what you're feeling and why you feel confident you can be fully productive while staying remote. If they want you bad enough, they might be willing to make an exception.
When you change your mind about an offer you already accepted
Starting a new job is a big commitment. It's normal to second-guess yourself, especially if you have several offers on the table.
Sometimes it's in your best interests to quit a job you just started. By doing so properly, you can minimize the damage and hard feelings.
Now, changing your mind is understandable, but you will need to acknowledge that you've made a mistake and apologize for the inconvenience.
To give your recruiter time to find a suitable replacement, notify them as soon as possible. And if you've already started working, you'll need to write an actual resignation letter.
Tips to turn down a job offer letter
No matter your specific reasons for rejection, there are several general rules to follow when crafting your message.
Always be honest. Don't mislead recruiters; even white lies have a way of coming out and spreading around. If you're waiting to hear back from multiple applications, say so. Recruiters understand job hunters have options, and if they're keen on you at all, they won't hold it against you.
Set a time frame. Take your time to make the best decision, but set a clear deadline. Recruiters have positions to fill, and they can't wait forever.
Provide a positive explanation. It's polite to include a reason why you're rejecting the offer, but there's no need to be brutally frank. Instead of picking apart the company you didn't choose, point to one, simple, inarguable benefit of the role you did choose.
Get to the point. Keep it short and sweet. There's no need to pour out your soul about how bad you feel for letting a company down. It's just business, and recruiters have tough skin.
Be grateful. Thank the recruiter for their time and wish them luck in finding the right candidate. This leaves a good impression in case you cross paths in the future.
Sponsored
Know you're a great match
We tell you if you're a strong candidate so you can prioritize where to apply. ZipRecruiter uses AI technology to match your skills to jobs you may not have found otherwise.