What is a job advertisement? A job advertisement (also called a job post or job listing) is the announcement of an open position in your company.
In the past, businesses published their job ads on bulletin boards, telephone poles and the classifieds section of the newspaper.
Now, you post them on your company website, social media profiles, job sites and freelance marketplaces.
The internet is crowded, and to capture the attention of job seekers, your ad copy needs to be spot-on.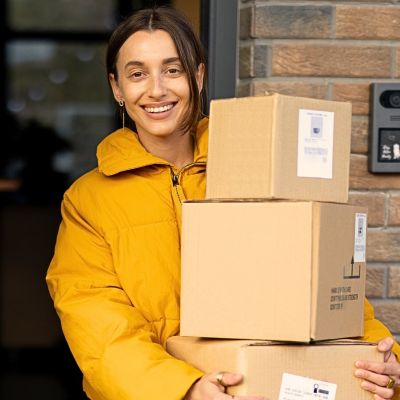 Capital One Shopping's browser add-on automatically applies coupon codes as you shop online. It's absolutely free – plus it takes only two clicks to install. Add the Capital One Shopping browser extension today and start earning discounts of up to 50% on the things you already buy.
Install for Free
How to write a great job advertisement An effective job advertisement meets the "Three C's" criteria:
It's captivating. The intro sucks the job seekers into your ad. If the first few sentences make their eyes glaze over, you'll lose their attention, and they'll never see your offer.
It's complete. Every job post must include certain information. Without all the details, many applicants won't bother applying.
It's compelling. The job opportunity itself must be attractive. If it's an inflexible, unsatisfying position with lousy pay, nobody will apply.
Crafting a Three C's job ad from scratch is tough, especially if you don't write job postings often.
The easiest way to start is to look for inspiration.
Find more job listings Poke around popular job sites, like ZipRecruiter or Indeed, and search for other companies offering similar job openings.
As you scope out the competition, take notes on:
Their structure.
Their content.
Their offer.
What they do well.
What could be better.
Not every job description you find will be a good job description, so be careful what you choose to model.
Remember, many job seekers apply to the most compelling ads, so the main goal is to determine what you have to beat.
After that, it's time to organize your information.
Job advertisement structure
To make sure you include all the necessary information, break your job advertisement into five parts:
Job title Your job title should be clear and specific. Use the most common term that job seekers would search for, and don't try to be clever or creative. For example, if you're looking for an email copywriter, don't use "Email Creation Wizard" as your job title. Nobody searches for that.
You also need to be specific. If you don't specify "Email Copywriter" in your job title, you'll have to deal with unqualified applicants without email-writing experience.
It's also helpful to include the job location in parentheses at the end of the title.
Company and benefits The beginning of your job listing is important. It needs to pique job seekers' interest and persuade them to read through the entire post.
To do this, start with why your company is awesome. How are you different from your competitors? What special benefits do you offer? Why will the candidate love to be a part of your team?
Be careful here. What you don't want to do is start with a long, boring spiel about the history of your company. Make it about the applicants. What's in it for them?
Job responsibilities After grabbing their attention, move into job responsibilities. You should already have a decent list of ideas from the competitor research phase. But to avoid forgetting anything, imagine yourself working in the position. Run through an entire day (or week) in your mind, noting everything you'd have to do.
Some positions have obvious responsibilities. If you're hiring a sign-flipper to promote your restaurant on a busy street, the responsibilities are self-explanatory. The job title says it all.
But other positions are more ambiguous. For example, a "Marketing Director" could mean many things. A thorough list of job responsibilities is essential to attracting the right applicants.
Job requirements The clearer you are with requirements, the fewer unqualified applicants you'll have to deal with. Again, start with the ideas you noted during your research.
Choose your requirements wisely. The higher the bar, the fewer candidates you'll have to choose from.
When setting requirements for experience, don't just choose an arbitrary number of years. Think about how many years of practice someone would actually need to handle the position. Some skills don't take years to learn. And if you set the bar at three or five years of experience, you may miss out on perfectly capable candidates who have one or two.
Your requirements also must match the pay and benefits. If you plan to pay entry-level rates, you can't demand veteran experience.
Applying instructions Finish your ad with clear instructions on how to apply. The simpler, the better.
Some job boards have built-in application systems, while others send applicants to a link of your choosing.
After you finish your first draft, it's time to edit. Job seekers don't have time to read a novel, so get to the point and cut any fluff. To avoid losing potential applicants, keep your job posting to fewer than 700 words.
Sponsored
Kiss Your Credit Card Debt Goodbye
Millions of Americans are struggling to crawl out of debt in the face of record-high interest rates. A personal loan offers lower interest rates and fixed payments, making it a smart choice to consolidate high-interest credit card debt. It helps save money, simplifies payments, and accelerates debt payoff. Credible is a free online service that shows you the best lending options to pay off your credit card debt fast — and save a ton in interest.