Easy jobs without experience
Administrative assistant Salary range: $37,940 to $48,165
Administrative assistants are jack-of-all-trades employees that support the overall performance of an organization. Your primary tasks will be preparing documents, scheduling appointments and maintaining databases, but your day-to-day will vary depending on your organization's needs.
The low-intensity office environment is great for people who don't want to deal with a tsunami of customers, but the varied work will keep you from falling asleep at your desk.
An administrative assistant is an entry-level position, with the career path going in many different ways. Since an administrative assistant already knows all the responsibilities and has the skills, an office manager is the next logical step. If that doesn't appeal, your diverse skills can apply to many different departments of a company.
Educational requirement: High school diploma or equivalent
Pharmacy technician Salary range: $31,560 to $45,480
If you have a strong desire to heal the sick but don't have to stomach for open-heart surgery, you may want to look into becoming a pharmacy technician. They work in pharmacies located in grocery stores, clinics and hospitals, helping pharmacists dispense medication.
Health care might seem like an intrinsically stressful field, but oftentimes pharmacy techs are performing routine tasks like reading physician orders on patients' charts, pouring and weighing medication and entering information into patients' medical records.
You might also consider becoming a medical assistant, which mainly deals with administrative tasks.
Educational requirement: High school diploma or equivalent
Wholesale or manufacturing sales representative Salary range: $38,229 to $78,491
Even if you have a flair for sales, retail can be a nightmare. A career as a wholesale or manufacturing sales rep would let you avoid all the irate customers demanding to know why they can't return used underwear.
Instead of selling to the general public, you'll be selling directly to businesses, government agencies and other organizations.
You'll have to be a talker at heart, explaining product features to potential customers and answering questions. Frequent travel is also a requirement of some sales positions, since you'll have to visit businesses located outside your area.
Educational requirement: High school diploma or equivalent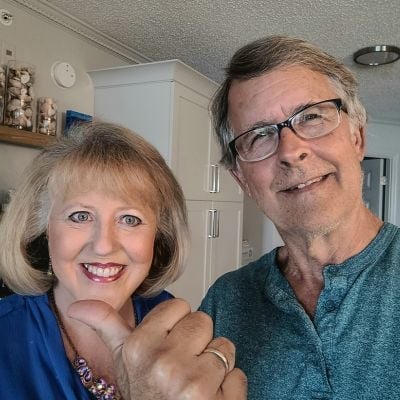 Easy jobs without a degree
Power plant operator Salary range: $43,277 to $84,629
A power plant operator's job is to control, monitor and maintain the machinery that generates electricity, whether that's at a nuclear, coal, geothermal, natural gas or hydroelectric facility. They carefully read charts and meters to identify any problems that arise while regulating the flow of power.
Some might find it monotonous, but this is a well-paying option for people who like structure. The gig comes with a litany of procedures that must be followed to the letter.
Educational requirement: High school diploma or equivalent, plus extensive on-the-job training
Easy jobs with a degree
Actuary Salary range: $62,220 to $146,690
Can't decide between becoming a mathematician and a fortune teller? You're in luck.
Actuaries use math, statistics and financial theories to determine what types of events and outcomes are likely to occur in the future. Their goal is to minimize risk and maximize profitability for companies. Insurance companies, for example, rely heavily on actuaries.
The job itself is relaxed and extremely secure; the tough part is getting there. To become a full-fledged actuary, you need to pass a battery of brutal exams that each require hundreds of hours of study. Thankfully, employers are desperate for actuaries and will hire you as a trainee, providing plenty of paid time off to prepare.
Educational requirement: Bachelor's degree, plus on-the-job training
Librarian Salary range: $46,745 to $86,522
This is your opportunity to shush all those rowdy customers that drove you mad at your old job. The working environment can't be beat if you treasure peace and quiet.
As a librarian, you'll help patrons find books and other materials while occasionally assisting with more complex research projects. When things are slow, you'll spend your shift shelving, organizing and ensuring databases are up to date. You might also plan programs, teach classes, manage staff and choose new books to purchase.
If you love being organized and thorough, you could also look into becoming a museum technician. Both occupations deal with huge collections of products and materials.
Educational requirement: Master's degree, plus you may need special certifications depending on the workplace
Optometrist Salary range: $97,624 to $150,809
Not to be confused with an optician or opthamologist, an optometrist performs vision tests and diagnoses sight problems. They also prescribe glasses and contacts to their patients and can perform minor surgical procedures. In some cases, they even provide vision therapy or rehabilitation.
Being an optometrist is less stressful than other health-related professions; no emergency tracheostomies for you. It's a standard 9-5 in a quiet setting, and many optometrists get to call the shots while running their own business.
Educational requirement: Four-year Doctor of Optometry degree, plus you'll need to pass exams to get licensed
Dental hygienist Salary range: $54,621 to $94,683
Most patients don't love being in a dentist office, but the experience is different when you're not the one lying in the chair.
Dental hygienists examine patients for oral disease while providing preventive care and teaching proper techniques. Communication skills, attention to detail and problem solving are all highly prized.
You'll perform similar tasks each day with different patients. Yes, some will be uncooperative, but ultimately everyone who walks in is looking for your help. Plus, you get to do most of the talking.
Educational requirement: Associate's degree, plus you'll need to pass an exam to get your license
Kiss Your Credit Card Debt Goodbye
Having a single loan to pay off makes it easier to manage your payments, and you can often get a better interest rate than what you might be paying on credit cards and car loans.
Fiona is an online marketplace offering personalized loan options based on your unique financial situation.
When you consolidate your debt with a personal loan, you can roll your payments into one monthly installment. Find a lower interest rate and pay down your debt faster today.
Get Started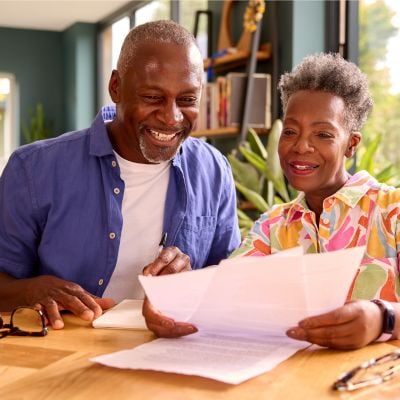 Easy part-time jobs
Fitness instructor Salary range (hourly): $10 to $35
You're going to the gym anyway; why not get paid for it?
Humans were never meant to sit at a desk for hours. As a fitness instructor, you'll be up on your feet, teaching others how to work out properly to minimize injuries. Successful instructors will need to be perceptive, supportive and good communicators, in addition to being physically fit and knowing their stuff.
The job is at its most intense when you're sweating at the front of a big class. One-on-one or small-group sessions tend to be very relaxed; just watch, listen and explain.
Educational requirement: High school diploma or equivalent
Tutor Salary range (hourly): $14 to $25
You've spent your whole life learning. It's simple enough to share that knowledge with someone else.
Tutors teach a single student at a time on a specific subject, whether that's a language or topic like history or mathematics. Your students might be struggling or geniuses looking to get even further ahead.
Teaching does require more than specialized knowledge. You need to put together lesson plans, evaluate progress and pinpoint areas of concern. Certain students might need to be motivated or require a different teaching style.
But it's way easier to do all that when working one-on-one.
Educational requirement: Some background in the subject matter
Courier Salary range (hourly): $12 to $20
If you like the open road and don't mind a little legwork (and armwork), being a courier is pretty easy.
A courier or messenger picks up documents, letters and parcels and delivers them to customers and organizations. It can be a demanding job — some packages are really heavy, and you'll be under time pressure all day — but the tasks are simple and you'll be left entirely to your own devices.
Educational requirement: High school diploma and/or general work experience
Receptionist Salary range (hourly): $14 to $22
The world needs a lot of receptionists. All kinds of organizations from hotels to hair salons to hospitals need someone to man the front desk and keep operations running smoothly.
A receptionist needs to be friendly and knowledgeable, as they'll be a company's first point of contact with visitors. While you may need to handle the odd annoying customer, most of your tasks are simple: say hello, take reservations, schedule appointments and fill out paperwork.
Experience with these administrative tasks will also open up a lot of career pathways. For example, if you want to switch from front desk to behind-the-scenes, becoming an office assistant would be a natural fit.
Educational requirement: High school diploma or related work experience, though you can take short clerical courses to add appeal
Sponsored
Follow These Steps if you Want to Retire Early
Secure your financial future with a tailored plan to maximize investments, navigate taxes, and retire comfortably.
Zoe Financial is an online platform that can match you with a network of vetted fiduciary advisors who are evaluated based on their credentials, education, experience, and pricing. The best part? - there is no fee to find an advisor.