How does debt consolidation work? Every month, the interest on your credit cards compounds — essentially, interest builds on what you've borrowed as well as the interest you've already accrued on that sum. If you're just making the minimum monthly payments on your card, your debt problem will only get worse and worse over time.
Consolidating gives you the option to take all your high-interest debt, from multiple loans or credit cards, and replace it with a single solution. You might pay off your old loans with a better one, transfer to a better credit card or seek help from a third party.
Whichever option you go with, you'll only have to worry about a single bill each month. If you go with a fixed plan, you'll have a concrete date for when your debt will be paid off.
You'll also regain a little power here since you get to set new terms. If your priority is to clear your debt sooner and save on interest, you can go with a shorter repayment plan. And if you just need more time to rebuild your finances, you can go with smaller monthly payments over a longer plan.
Here are the three main options available to you when consolidating your credit card debt: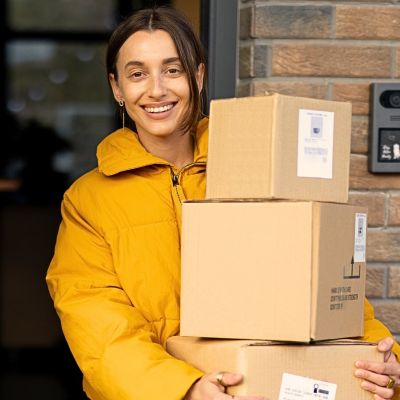 Capital One Shopping's browser add-on automatically applies coupon codes as you shop online. It's absolutely free – plus it takes only two clicks to install. Add the Capital One Shopping browser extension today and start earning discounts of up to 50% on the things you already buy.
Install for Free
Option 1: Take out a personal loan With a personal loan, you borrow a lump sum from a bank or online lender and agree to pay it back in monthly installments, plus interest.
You'll use this money to pay off all of your credit cards and other debt, leaving you with the same overall balance but with better terms and ideally a much lower interest rate.
You'll want to look for a convenient time frame for repayment — usually two to five years. Most personal loans have fixed interest rates, meaning you'll pay the same amount every month for the life of the loan.
Once you've paid off your loan in full, the account closes.
Benefits of debt consolidation loans
A major part of what keeps people in credit card debt for so long is high interest rates. At time of writing, the average credit card has an interest rate of 16.43%. The higher your rate, the more money you lose to your credit card company instead of paying down your balance.
With a debt consolidation loan, you can leverage a lower, fixed interest rate and bypass the compounding interest rates of credit cards. That helps you focus on simply paying down what you owe.
Debt consolidation loan rates start as low as 6% APR but can go as high as 36%.
What you qualify for will depend on your credit history. If you don't have a great credit score, you'll likely only qualify for high-interest loans. Don't get discouraged; look into options to help quickly boost your score and go from there.
Drawbacks to debt consolidation loans
One challenge you'll face when trying to find the right loan is the eligibility requirements. Some lenders won't grant you a loan — a good one, at least — if your credit score is too low or you don't have a stable income.
When taking on a loan, you also have to be confident that you're going to be able to keep up with the payments you set. If you fall behind, even for just one month, your credit score could be seriously damaged and you may risk your eligibility for other loans in the future.
Some loans will also have origination fees: a charge from the lender for processing the loan. Those fees typically range from 1% to 8% of the overall amount of your loan, and you'll either be asked to pay the fee upfront or it will be built into your loan's interest rate.
How to get a loan
There are multiple options out there. Given that interest rates can vary widely from lender to lender, you should look around before you commit to anything.
You can make a bunch of inquiries yourself, or you can use a free online marketplace that provides borrowers with personalized loan offers from multiple, vetted lenders. You should end up with a number of competitive options in front of you.
Once you find the right loan with a suitable APR and low fees, it's time to put in an application. Your lender will want to know about your current income as well as your other financial obligations, such as your housing and other debts.
The next step will be for your lender to pull your credit history. Be aware: This may cost you a few points on your score temporarily.
If the lender likes what they see, you'll get approved and the money will be deposited into your account.
Option 2: Get a balance transfer credit card A balance transfer credit card is just a regular credit card that has a low or even 0% APR for a limited time.
You'll be able to transfer your balance from your high-interest credit cards over to this new one. While the promotional period lasts, you'll be able to make some major progress against your debt.
Benefits of a balance transfer card
With a balance transfer, you can focus on simply paying back your debt.
After all, if you can qualify for a card with a 0% promo, that means every penny you're paying each month will go toward paying down your balance.
Drawbacks to a balance transfer card
Never forget that appealing 0% APR has an expiration date. Typically, they'll give you 12 to 21 months at the promotional rate before you're switched over to a regular rate.
Pay attention when choosing your balance transfer card, because the regular rate might be higher than the ones on your old credit cards.
You'll also likely face a balance transfer fee at the outset. Generally, you'll be charged between 3% and 5% of what you transfer over, so be sure to do the math to make sure you're actually coming out ahead.
How to get a balance transfer credit card
If you've decided this is your best option for paying off your debt, look for a card that offers you the lowest promotional APR. If your credit score is good enough to qualify for a 0% APR card, look for the longest promotional period to give you more time to pay off your balance.
And if there's a chance you won't pay down the whole balance during the promotional period, pay attention to the regular interest rate so you don't make your situation worse.
Once you've found a card that fits your needs, go ahead and apply. Just don't forget to ask about the balance transfer fee to avoid any nasty surprises.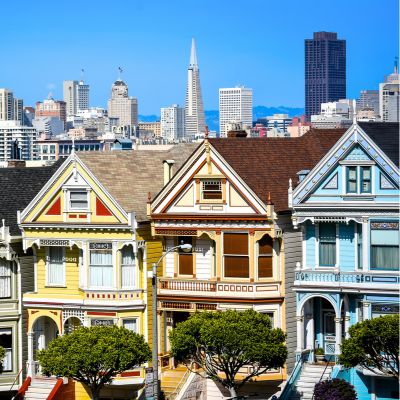 Believe it or not, you don't need millions, or even hundreds of thousands to invest in real estate. Arrived is an online platform where you can invest in shares of rental homes and vacation rentals without the headaches of being a landlord.
Learn More
Option 3: Call a nonprofit credit counseling agency A nonprofit credit counseling agency — not to be confused with a debt settlement company — will review your situation and advise you on the best path to financial freedom.
The advice is often free, but credit counselors may also offer to work with your creditors and try to set up a debt management plan for you.
The agency will reach out to your creditors to negotiate a reduction in your monthly payments, lower your interest rate and come up with a new schedule to end your debt. Each month, you'll make your payments directly to the agency, and they'll use the funds to pay off your creditors.
Benefits of credit counseling
As with a personal loan and credit card balance transfer, it's nice for all of your debt to be in one place. You just have to focus on making one monthly payment to your friendly counselor.
If you're careful about choosing an agency to work with, credit counseling can be a great way to get your debt under control and maybe even owe less money overall.
Drawbacks to credit counseling
Not all credit counseling is free. There are plenty of agencies out there devoted to making money, and even nonprofit agencies may charge you a fee or pressure you to make a donation.
There's also a possibility that they'll ask you not to apply for any new credit while you're still paying down your debt, so you may give up a bit of control over your finances.
How to find the agency for you
You should be able to get free information about an agency's services without having to provide any of your personal information. If they demand specifics upfront, consider that a red flag.
Once you've identified a promising agency, check for any alarming reviews, request its accreditation and ask about any costs involved. When that's all settled, you'll know you can trust their professional opinions.
The Department of Justice also maintains a list of approved credit counseling agencies.
What do I do next? Whatever path you choose to address your debt, the first thing you'll want to do is to stop adding new charges to your credit cards if possible.
Then again, if you're short on cash, it would be worse to go for a cash advance or payday loan, which are convenient but charge incredibly steep interest rates.
If you're considering a debt consolidation loan, you'll want to think hard before opting for a secured one. You'll get a lower interest rate, but you'll have to put up an asset like your car or house as collateral. Most credit cards are unsecured, so you'd be taking on an additional risk.
Whether you decide to take out a personal loan, switch to a balance transfer card or check in with a credit counselling agency, stick to your plan and follow through until your debt is cleared.
Sponsored
Kiss Your Credit Card Debt Goodbye
Millions of Americans are struggling to crawl out of debt in the face of record-high interest rates. A personal loan offers lower interest rates and fixed payments, making it a smart choice to consolidate high-interest credit card debt. It helps save money, simplifies payments, and accelerates debt payoff. Credible is a free online service that shows you the best lending options to pay off your credit card debt fast — and save a ton in interest.