How do pawnshop loans work?
Pawnshop loans are small, averaging $150, according to the National Pawnbrokers Association, or NPA. If you need a modest short-term loan and you don't want a lender to perform a credit check, a pawnshop loan might work for you.
The U.S. has over 13,000 pawnshops, and if you're shopping around for one, you might check for membership in the NPA. The trade group has adopted best practices and a code of ethics, to keep the industry professional and reputable.
Here's the process of getting a pawnshop loan:
You take a valuable item you own to a pawnshop.
The staff will assess the item's current condition and potential resale value to determine how much it's worth.
The shop may offer you a loan of about 25% to 65% of the item's resale value.
If you accept the loan, you're given the cash and a pawn ticket. Hold onto the ticket — don't lose it. You'll need to present it to the shop to get your item back.
You should return to the shop within the agreed-upon time frame, usually within 30 days or a few months, to pick up the item. You'll pay off the loan, plus the interest and fees. Those charges can vary by state; some states have placed caps on pawnshop interest.
You might extend the loan — and pay more interest and fees. You also have the option to not repay the loan: The shop will keep your item, and the transaction is complete. The pawnshop won't report you to the credit bureaus or put collectors on your tail, because it got to keep the collateral.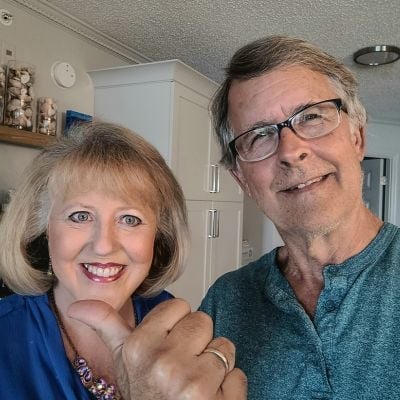 How much will a pawnshop loan cost me?
Here's an example of how pawnshops charge interest and fees.
Say you decide to pawn a smartphone. After assessing its value, the pawnshop may offer you a loan for $100 at 2% interest ($2), plus a 20% fee ($20). When you return to repay your loan, you will owe $122.
If you need to extend the loan, the $122 will become the new principal, and the shop will charge the same interest and fee as before.
The interest plus fees charged by pawnshops can be equivalent to paying interest rates of 240% or more, according to the legal website Nolo.com.
That's steep, though not as high as the effective 400% interest typically charged by payday lenders.
But you're likely to find better options than a pawnshop loan, even if you have bad credit. For example, if you have a low or even no credit score, you might qualify for a personal loan, generally at interest in a range of about 6% to 36%.
Credible is a handy website that will let you quickly compare loan rates and get personalized loan offers from multiple, vetted lenders.
What items can I pawn for money?
To take out a pawnshop loan, you'll need collateral for the business to hold while your loan is outstanding.
Pawnshops might accept jewelry or coins; high-quality tools or firearms; musical instruments, vintage turntables or rare vinyl records; name-brand digital camera gear; or very recently released electronics, such as the latest smartphone models, laptops or tablets.
They rarely accept out-of-date technology, damaged items or toys. When in doubt, call ahead and ask if a shop will accept your item.
If you can't pay off your loan, a pawnshop will keep your item — and sell it.
Pawnshop loan pros and cons
Pros:
A pawnshop won't report you to the credit bureaus, so the loans won't affect your credit reports or credit scores.
You can just walk away from the loan.
Pawnshops offer small loans, which are convenient if you need quick cash — but they won't cover big expenses, like a major medical bill.
Cons:
High interest — much higher than on a personal loan.
You'll need to give something you own as collateral, and you may end up losing it if you can't repay the debt.
Stop overpaying for home insurance
Home insurance is an essential expense – one that can often be pricey. You can lower your monthly recurring expenses by finding a more economical alternative for home insurance.
SmartFinancial can help you do just that. SmartFinancial's online marketplace of vetted home insurance providers allows you to quickly shop around for rates from the country's top insurance companies, and ensure you're paying the lowest price possible for your home insurance.
Explore better rates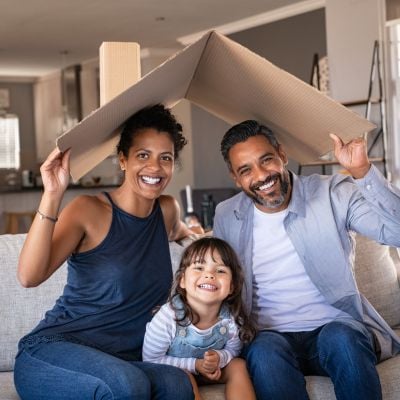 Alternatives to visiting a pawnshop
When you need cash in a hurry, consider pursuing these cheaper alternatives to pawnshop loans:
Ask for a payroll advance or cash advance from your employer.
Ask for a grace period for a bill.
Consider a personal loan, even if you have credit issues.
Sell a valuable item through regular channels, such as eBay or, for a vehicle, a used-car dealer.
Ask for help from family and friends.
A pawnshop loan might be helpful when you're in a financial jam, but you have other options that can cost much less — if they cost anything at all.
More: Compare the best personal loans
Sponsored
This Company Will Help Nearly Anyone Get Rid of Credit Card Debt
Do you feel like paying off your credit card is a constant grind, with no end in sight? You're not alone. A personal loan offers lower interest rates and fixed payments, making it a smart choice to consolidate high-interest credit card debt. It helps save money, simplifies payments, and accelerates debt payoff.
Fiona is a free online service that shows you the best lending options to pay off your credit card debt fast — and save a ton in interest.