Maintain the value of your money
In a checking account or a standard interest savings account, inflation is slowly eating away at the value of your hard-earned cash. According to the government's most recent inflation data, average annual inflation in the U.S. is 2.3%. That means $100 in your checking account today will have just $98 of buying power this time next year
The average savings account has a relatively low interest rate -- the industry average is about .06%, and most basic accounts only pay .01%. That means that every year, $100 in savings will only earn up to 6 cents in interest, earnings that barely begin to replace the value lost to inflation.
That is, unless it's earning interest in a high-yield savings account.
A good high-yield savings account will offer over 1.5% interest on savings, and specific savings investments, like certificates of deposit, or CDs, may offer even more. These are simple, easy options that will maintain the value of your money.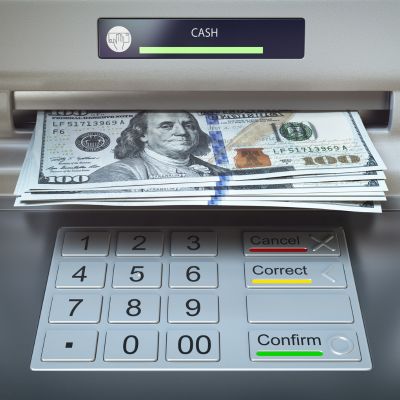 Don't let your money idle in low-interest accounts! Savvy savers are earning up to 10x more interest by keeping their hard-earned cash in a high-yield savings account. Find some of the best options here.
Get Started
Get control over your spending
A separate savings account is a smart way to discourage reckless spending and promote sound financial habits.
A savings account that is entirely separate from your checking will limit access to your cash as you can't instantly transfer money between the accounts. While you will still have easy access to your emergency fund in case something happens, adding a few extra steps can help you learn to live on the money you have available in your checking account.
Even the simple task of deciding on an amount to transfer into savings gets you thinking about your finances and forces you to budget.
It might sound simple, but what's out of sight is out of mind!
Start sooner, save more
We recommend opening a savings account at a different financial institution from your checking account. Choose an institution offering a high APY (annual percentage yield) and note the minimum deposit required to open an account. The whole process takes about 15 minutes, but it's well worth the investment of time.
More: Compare rates on the best high-yield savings accounts
Sponsored
A High-Yield Savings Account Is The Easiest Way To Make Passive Income In 2023
High-yield savings accounts are a great way to generate high interest and inflation-proof your savings over time. This option ensures your cash is at the ready when you need it, without forfeiting growth to do so.
You could earn 10x more interest by keeping your hard-earned cash in a high-yield savings account. Find some of the best options here.