High-yield checking account benefits
Recently, the Fed has been raising rates, and savers are benefitting from higher interest rates on savings vehicles like checking and savings accounts.
This is what makes high-yield checking accounts so appealing. The accounts can pay an APY, or annual percentage yield, of 1% or more.
For example, Axos Bank is currently offering up to 1.25% APY on its Rewards Checking Account, which has no monthly maintenance fees or minimum balance. That's certainly not too shabby.
High-interest checking accounts can also come with other benefits, such as a one-time sign-up bonus, reimbursements of ATM fees, cash back or airline miles.
Applying for an account may seem like a no-brainer, but to reap the rewards you may need to meet some requirements.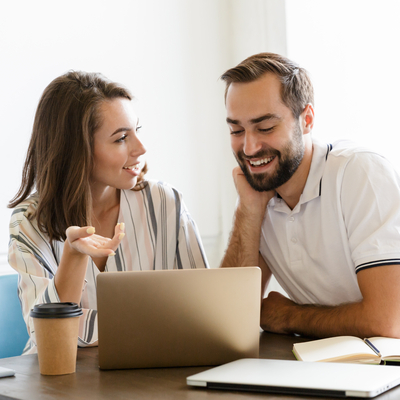 Save more with SaveBetter. Get acccess to high-yield savings accounts, money market deposit accounts, and CDs.
Start Saving Today
High-yield checking account requirements
If you want to earn high interest, collect a signing bonus or get other goodies, you may have to do a few things for the bank. Some common high-yield checking account requirements include:
Maintaining a certain balance
Making a minimum number of debit card purchases each month
Signing up for direct deposit or automatci bill pay
Opting in for e-statements
Be sure to check the fine print to see what the banking institution's requirements are – it's worth the effort!
With high-yield checking, you need to maintain all of the requirements as long as your account is open. If you slip and make too few debit card transactions, for example, you might lose your super-high interest rate.
More: Explore rates offered by best high-yield savings accounts
Is opening a high-interest checking account worth it?
The rewards from a high-yield checking account can be sweet, but you'll have to crunch some numbers to determine whether it's the righy type of bank account for you.
Some accounts come with high monthly fees, as much as $20, if you're unable to maintain a minimum balance. You wouldn't want fees to essentially wipe out your interest.
Could you make enough debit transactions each month to qualify, or would you feel pressured to overspend to meet your quota? And what does the fine print say about how long your high interest rate is likely to last?
The potential benefits are worth vetting.
More: Compare the best checking and savings accounts
Sponsored
How to save more money in 2023
Interest rates may be rising right now, but that puts savers like you in control.
SaveBetter gives you access to high-yield savings products including MMDAs, CDs, and savings accounts available from a nationwide network of banks and credit unions. Plus, get the convenience of managing all your savings in one account.
Meet all your financial goals this year with SaveBetter.