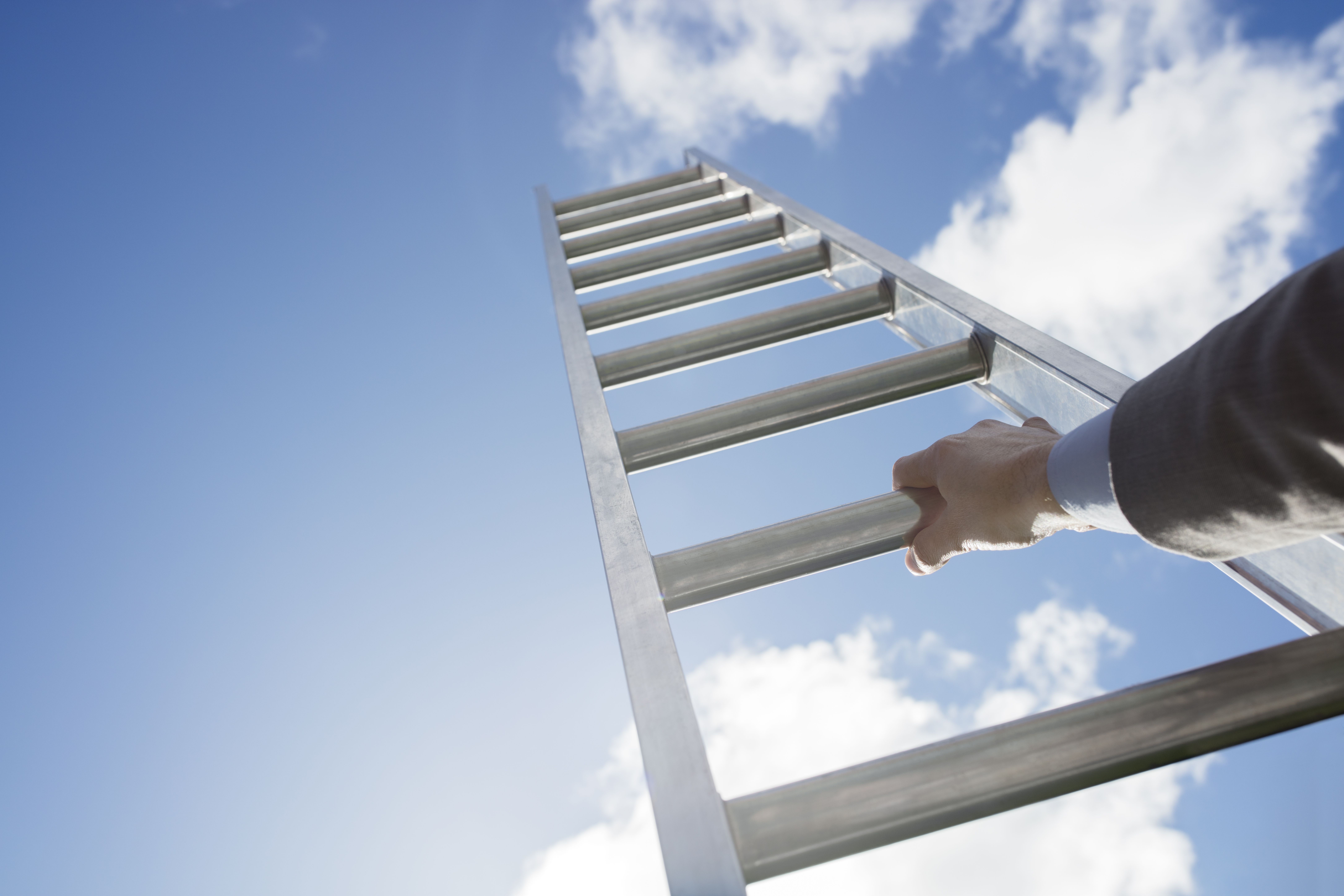 CD ladder: Boost your savings safely with this strategy
Brian A Jackson / Shutterstock
🗓️
Updated: September 26, 2023
We adhere to strict standards of editorial integrity to help you make decisions with confidence. Please be aware that some (or all) products and services linked in this article are from our sponsors.
We adhere to strict standards of editorial integrity to help you make decisions with confidence. Please be aware that some (or all) products and services linked in this article are from our sponsors.
When you want to put cash away for a while with virtually zero risk, a certificate of deposit, or CD, is a good option. While current interest rates can be pretty low, the accounts are FDIC insured and often beat interest rates from savings accounts. A CD ladder helps you avoid locking all of your funds away for too long while capturing the interest rate benefit and safety of a CD. If that sounds useful to you, follow along with this guide to learn what a CD ladder is and how to set one up .
What are CDs?
Unlike the old, dusty collection of compact discs sitting in your old CD tower at the back of the closet, certificates of deposit (CDs) are a type of bank account that lets you safely store cash at your favorite bank or credit union.
A CD is a time-bound savings account. The bank pays you a higher interest rate for putting your money away for a specific period of time. You generally get better interest rates when you put your funds away for a longer period of time.
Like online savings accounts, online CDs generally offer better rates than CDs from a traditional brick-and-mortar bank. Here is a current list of CD rates as of this writing at Ally Bank, a popular online bank. These rates can change at any time. We include this here to show how interest rates are impacted by the length of time you invest.
As you can see, a 3-month CD offers 1.00% APY, while a 5-year CD pays 2.25% APY for balances below $5,000. Like Ally, some banks offer better rates on larger account balances.
When a CD reaches maturity, act quickly if you want your funds. If you don't tell your bank to close the CD, it may automatically renew into a new CD. This will lock your funds away just as long as the initial CD term but at the current CD rate.
What is a CD ladder?
A CD ladder is a series of CDs with sequential renewal dates. A portion of your funds is locked away for a longer period of time, and a portion will come due sooner.
If you enjoy the safety and security of FDIC insurance and the higher interest rate over savings, but you're nervous about putting all of your money into one CD and locking it away for too long, this is where a CD laddering strategy can come in.
How to build a CD ladder
There are two ideal ways to build a CD ladder depending on your needs.
First, simplest, divide your savings by the number of CDs you want. Let's say you have $10,000 to save and want $2,500 to come due each quarter. Every three months, you can go into the bank and set up a new one-year, $2,500 CD. After a year, every three months you will have an opportunity to withdraw $2,500 without penalty.
Another option would be to open multiple CDs on the same day with varying maturities. For example, you could open a three-month, a six-month, a nine-month, and a one-year CD. As each matures, renew them for a one-year period.
In either case, you have access to $2,500 every three months. You can customize the values and terms according to how much you want to save and how often you want CDs to come due.
For example, let's say you have $25,000 to save and want access to $5,000 every year. You could create five CDs for $5,000 each and space them out to mature in the same month every year. There is no right or wrong, just what works best for your financial needs.
Pros and cons of a CD ladder
A CD ladder makes a lot of sense for some savers but may not be ideal for others. Here are some pros and cons to consider when deciding if you should set up a CD ladder:
Pros
Higher interest rates than savings accounts
FDIC insured
No temptation to spend the funds that are locked away
Cons
Can't easily access funds
Interest rates lower than stock market
May lock funds away in lower interest account if interest rates rise
Popularity of CDs
CDs are less popular during a low-interest rate environment. That's because if interest rates go up, the CD rate is still locked in at the lower rate until it matures. You can usually break a CD to get your funds early in exchange for an interest penalty.
But CDs are gaining popularity in 2023, as interest rates are higher. Some banks are offering CD rates with an APY over 5%. Compare the best CD rates here.
CD ladders balance returns with security
CDs are good for higher interest rates but bad because your funds are locked away for a period of time. They offer better returns and security but could force you into lower interest rates temporarily. CD ladders help offset the biggest downside of CDs, the time factor, with rolling maturity dates that come along periodically. If you want a safe, secure place to put your cash away, a CD ladder just might make sense for you.