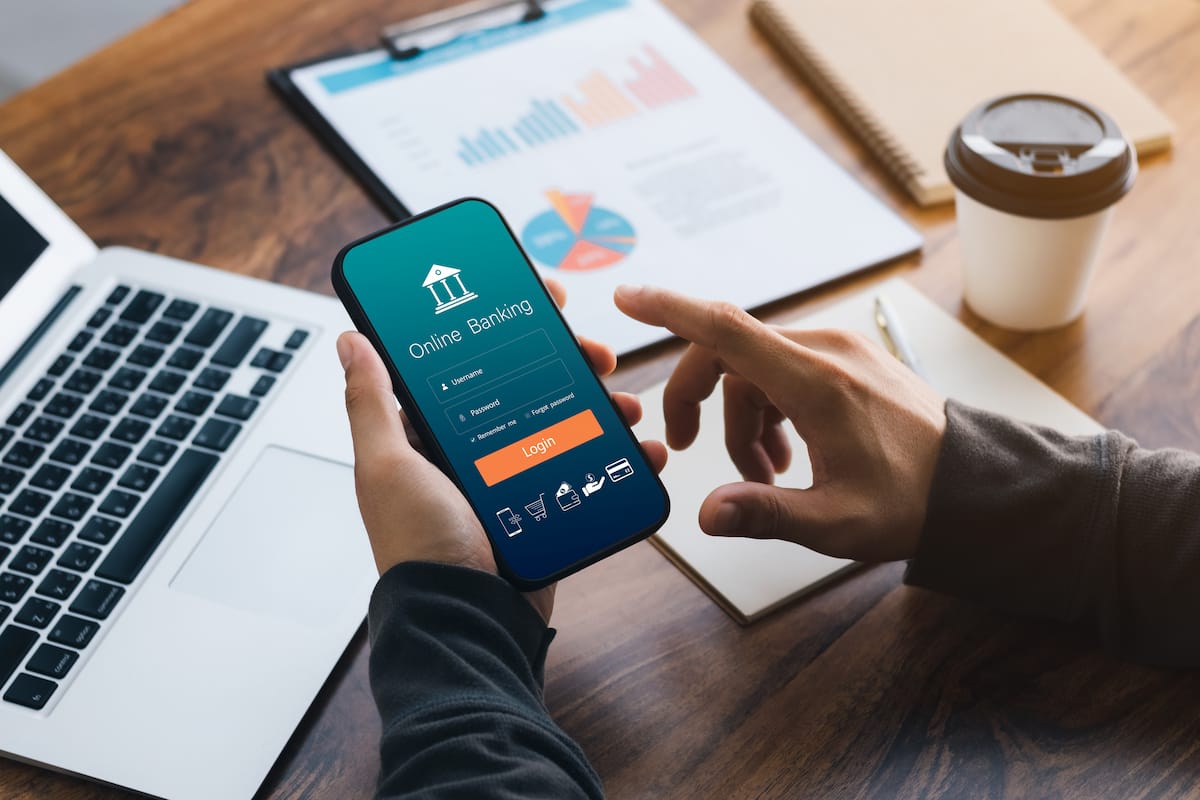 nbkc Online Bank Review: Great interest rates on checking accounts
Thapana_Studio / Shutterstock
🗓️
Updated: August 01, 2023
We adhere to strict standards of editorial integrity to help you make decisions with confidence. Please be aware that some (or all) products and services linked in this article are from our sponsors.
We adhere to strict standards of editorial integrity to help you make decisions with confidence. Please be aware that some (or all) products and services linked in this article are from our sponsors.
nbkc is a bank based in the Kansas City area, although it also operates as an online bank that works well for people looking to keep fees low, earn a competitive interest rate on checking and savings, and receive good customer service.
In our nbkc review, we'll check out what this online bank has to offer.
The bank was founded in 1999 as Horizon National Bank, was known for a while as the National Bank of Kansas City, and then converted to the new name, nbkc bank, in December 2015 to appeal to a broader audience.
Earn 0.40% with an NBKC Everything account
The bank may be a great choice if you're comfortable handling your money online. That includes access to online banking and mobile apps for Android and iOS devices. The bank offers free access to more than 34,000 ATMs through the MoneyPass network.
nbkc isn't the biggest player on the block, but its $456 million in deposits are nothing to sneeze at. With almost nonexistent fees and competitive rates, this bank is sure to grow in the coming years.
Let's look further into what nbkc bank has to offer.
nbkc bank features
Accounts
Savings, Checking, Money Market, CDs
Access
Web Based, iPhone App, Android App
Customer service
Phone: M-F 8 a.m. - 7 p.m. CT; Email
What Is nbkc bank?
nbkc has four branches in the Kansas City metropolitan area, including a headquarters location in Overland Park, Kansas. But you should think of nbkc primarily as an online bank. No matter where you live, you can generally handle all of your needs online or through free ATMs.
If you don't live near Kansas City, the only thing you can't do with nbkc is deposit cash. The bank doesn't offer a wide range of options for checking and savings accounts, but the ones it offers are simple, straightforward and competitive with top-rated accounts across the industry.
One fun fact: nbkc bank previously ran the Fountain City Fintech accelerator, which aimed to help small financial technology companies grow quickly in a win-win partnership with the bank. The accelerator ran for two years.
The bank employs 315 workers. It is well capitalized and FDIC insured. That means it's likely a safe place to keep your money.
Next, let's take a look at some popular features and accounts at nbkc.
How Does nbkc bank work?
nbkc is primarily an online bank. That means you'll handle your banking relationship with your computer or smartphone. That makes it hard to do your banking if you get paid in cash — for example, if you're a server or valet who gets a lot of tips. But for most people, an online bank works great.
You can deposit to your account via direct deposit, electronic transfers from other banks (though there is a daily limit), or mobile deposit using your phone. You can withdraw cash from any MoneyPass ATM at no charge. If you use other ATMs, you'll get an automatic refund for fees (up to $12 per month) other banks may charge. So, for practical purposes, you can use any ATM free a few times per month.
There is no minimum balance to open an account. Pretty much everything else is free beyond sending a bank wire ($5 domestic, $45 international). Interest rates are about 10 times what you get at many big nationwide banks but lag behind the rates you get from the top market leaders such as American Express National Bank or Capital One 360.
Overall, nbkc is a great bank that gets good reviews from current customers for customer service. It's certainly worthy of your shortlist if you're considering moving to a new bank.
nbkc bank personal accounts
The combined checking and savings account at nbkc bank is called the Everything Account. It includes a no-fee debit MasterCard and free checks, and it doesn't charge fees for things many other banks like to gouge you for.
There are no fees for overdrafts, returned items, stop payments, incoming wires or even cashier's checks. The only two fees I could find on the nbkc bank website for personal checking accounts are for outgoing wire transfers.
You can use your debit card at any ATM for a withdrawal. nbkc bank charges no fees for using other banks' ATMs and automatically reimburses fees charged by other banks, up to $12 per month.
This account offers a 0.40% APY interest rate as of February 2021. That rate is pretty great for a checking account — in comparison, Ally Bank currently offers between 0.10% and 0.25% APY for its checking accounts, while Capital One 360 pays only 0.10%.
If you live in Kansas City, this account is a no-brainer. If you live elsewhere in the United States, it still deserves serious consideration.
nbkc bank Money Market
Personal Money Market savings
Savings rates
Minimum deposit: $0-0.40% APY
This account offering is in lieu of the traditional savings account.
Other nbkc bank products
Beyond personal banking products, nbkc offers competitive lending products. If you're in the market for a home or auto loan, you may want to consider one from nbkc. The bank also offers some less-common loans, including lot loans, bridge loans, and loans on other vehicle purchases.
nbkc bank also offers a credit card and personal loans.
Business products are available as well, although they're not covered in this review.
Summary
Overall, nbkc bank is a great online bank and an even better local bank if you live in Kansas City. But even if you live a long way from a branch, you can do everything with nbkc except deposit cash.
There are almost no fees, nbkc offers good customer service, and it is a technology-forward bank that's sure to offer innovative features in the future thanks to its relationship with many fintech startups.
It may not be perfect for everyone, but nbkc bank is a great option that you should consider when looking for an online bank.
Open an account with nbkc