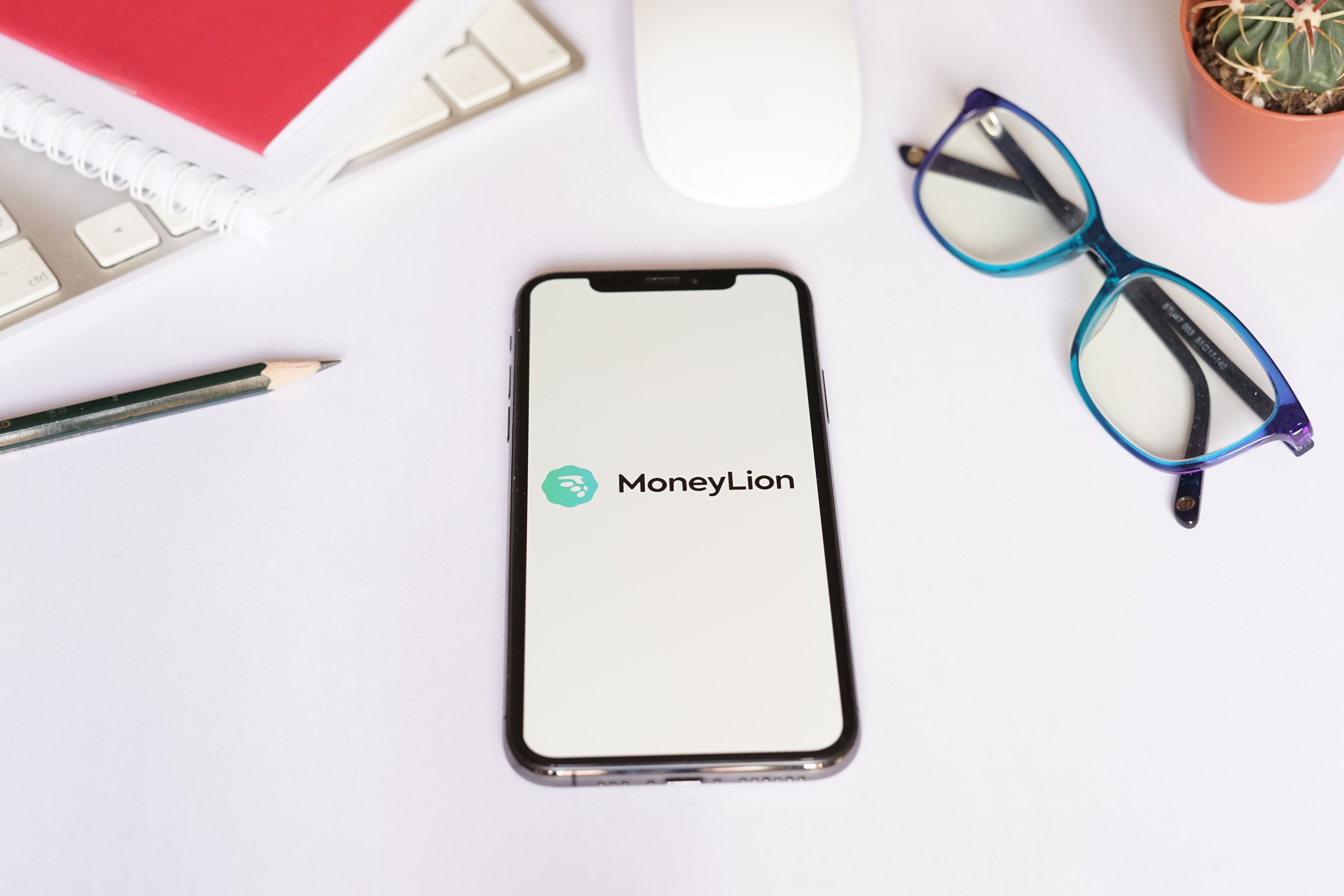 The best apps like MoneyLion
Devina Saputri / Shutterstock
🗓️
Updated: July 13, 2023
We adhere to strict standards of editorial integrity to help you make decisions with confidence. Please be aware that some (or all) products and services linked in this article are from our sponsors.
We adhere to strict standards of editorial integrity to help you make decisions with confidence. Please be aware that some (or all) products and services linked in this article are from our sponsors.
MoneyLion is a popular all-in-one money management platform that offers services like online banking and investing. It is one of many new apps cropping up offering financial services to help consumers take more control over their financial well-being.
However, MoneyLion may not be the best choice for those who are looking for the highest yields, lowest fees, or other features. The company has also recently gotten into hot water with the Consumer Financial Protection Bureau (CFPB) for allegedly overcharging service members and requiring that customers pay membership fees to access "low-interest" loans.
This article will review some popular alternatives to MoneyLion that offer features like mobile banking, cash advances, and investing and how you can find the right app for you.
Check out our MoneyLion review here
Best MoneyLion alternatives right now
Our list of apps like MoneyLion includes a "best for" app in various categories and our overall top choice. Think about the features you need, and then pick an app that suits your financial situation.
Best overall: Albert
Pros and cons
Pros
Variable pricing
0% APR cash advances
Automatic investing
Cons
No credit builder loans
Investing selection doesn't support crypto
Best for new investors: Betterment
Why we chose Betterment: Betterment is an online investing platform with digital banking services. Its mission is to help consumers build wealth with investments.
The platform offers a range of investment services, including traditional products like 401Ks and IRAs and new offerings like crypto and social impact funds.
Betterment also offers educational services that make it great for new investors. Plus, its all-in-one dashboard gives you insight into how well your investments perform. Premium investors also have access to Betterment's team of CFPs, who can help make wise financial decisions.
Pros and cons
Pros
Has both digital banking and investing options
Variety of investing productions
Access to CFPs
Cons
High minimum account balance for Premium access
No credit builder or cash advance options
Best for simplicity: Brigit

Why we chose Brigit: Brigit is a financial health app that aims to help consumers avoid fees, build credit, and save money. Subscribers can access a cash advance of up to $250 with 0% interest and no late fees.
Brigit also offers credit builder loans. Users who wish to rebuild their credit can select the loan and term that works best for them. Repayment is reported to the credit bureaus, while the monthly payments are set aside in a separate savings account. This helps you build credit while saving money at the same time.
Pros and cons
Pros
Simple to use
0% APR cash advances
Small credit builder loans
Cons
No investing options
Free plan doesn't offer Brigit's core services
Best for Online Baking: Chime®
Why we chose Chime: Chime is an online banking platform that gives users access to their paychecks up to two days early with direct deposit. Its mission is the change how people feel about banking by making it easier to manage money.
One great feature of Chime is its automated savings options. You can allocate a portion of each paycheck, automatically saving it. Plus, when you use your Chime debit card, the transaction is rounded up to the nearest dollar, and the difference is also automatically sent to your savings account.
The app also has a Credit Builder feature where users can set their credit limit using a secured credit card. The limit is based on the funds you have available in your account, which reduces the risk of overspending. Chime helps users make on-time payments and reports to the major credit bureaus.
Pros and cons
Pros
No fees
Early access to direct deposits
Credit builder loans use secured credit cards
Cons
No investing options
No financial planning tools
Best for making more Money: Dave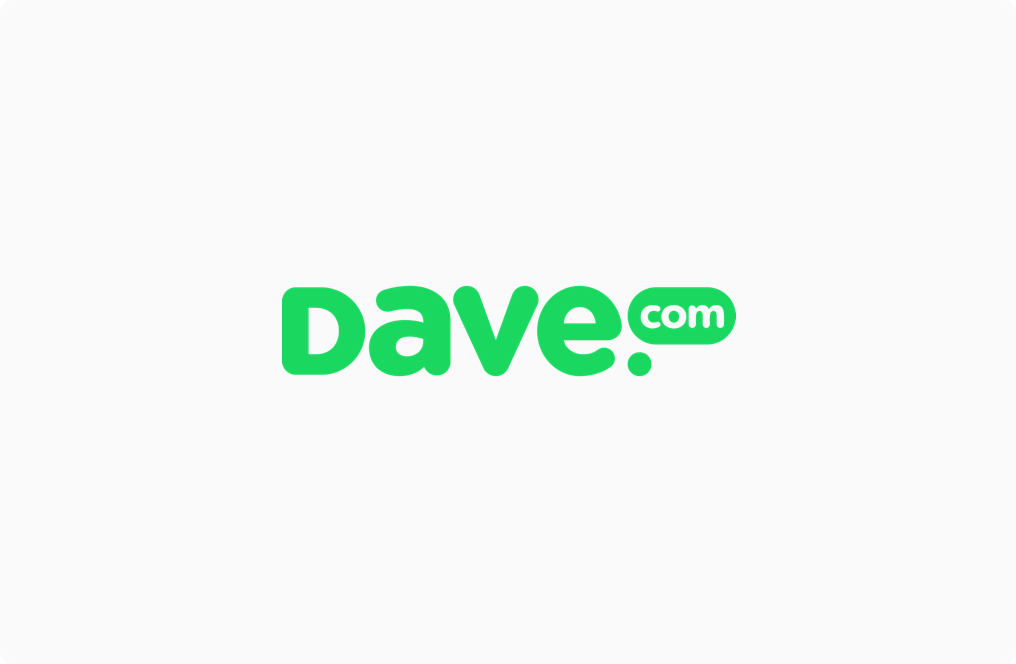 Why we chose Dave: Dave is a mobile banking app on a mission to level the financial playing field. Its app is designed to help consumers reduce banking fees and build new income streams.
The ExtraCash feature allows users to access up to $500 in cash advances. With a Dave debit card, the advance is available instantly.
Dave also has a side hustle feature that connects users with Dave partners. This helps you make extra money while building better financial habits simultaneously.
Pros and cons
Pros
Up to $500 in cash advances
Find a side hustle through a Dave gig partner
Cons
Charges a monthly fee
No credit builder loans
Best for hourly employees: Earnin
Why we chose Earnin: Earnin is a financial services app that helps users overcome the limitations of the biweekly pay cycle. Its mission is to give you access to your money without waiting for payday.
The Cash Out feature allows users to access up to $100/day or $500/pay period before they receive their paycheck. Cashing out is free, but Earning does solicit users for tips.
Earnin Express is a premium version of Cash Out. It allows you to access your paycheck up to two days before it is deposited into your bank account. It also increases the limit you can access early from $500/pay period to $1,000.
To use Earnin, an employee has to be employed on-site or participate in a timesheet/timekeeping system. The Earnin app uses geolocation to determine your place of employment and how many hours you work.
Pros and cons
Pros
Cons
Limited to location-based employees (sorry remote workers)
Earnin Express currently waitlisted
You have to share your location data
Best high-yield cash account: Wealthfront
Why we chose Wealthfront: Wealthfront is an online robo investing, banking, and money management platform. Users can customize their investment portfolios while leveraging their investments to take out loans.
Wealthfront's Cash feature allows you to save money in a fee-free 2.55% APY high-interest account (as of September 2022).
Pros and cons
Pros
High APY deposit account
Customizable investing portfolios
Cons
No credit builder or cash advance options
How to choose the best MoneyLion alternative
Whether or not you select MoneyLion or an alternative app, there are a few things to take into consideration when it comes to using mobile financial services:
Define your goal: Which service are you looking for? Do you just want access to your paycheck before payday, or do you want an easy way to start investing? Knowing your goal can help you choose a platform that's right for you.
Identify the features you'll use the most: Most of these platforms offer great products but depending on your goal, you might use some features more than others. Identify what you plan to use to avoid wasting money on fees for platform services you don't need.
Evaluate the costs: While most MoneyLion alternatives are free, some have fees. How much are you willing to pay for a mobile financial management app?
Look for Investing Options: Try to look for an app with a holistic approach to money management. While cash advance options are great in the short-term, eventually, you want to be able to grow your money too. Choose an app that can evolve alongside you as your money grows.
Methodology
To select which platforms to feature and how to rank them, we looked at six factors:
Cost
Whether or not they offer financial literacy and planning tools
If they provide automatic investing
Whether or not they support crypto or digital assets
If they offer users cash advances
Whether or not they have a credit builder feature
These are the core features that MoneyLion offers and are essential features you will want to look for when shopping around for a financial management app.
We selected Albert as the best overall app because it offered investing services and related cash management features, such as low-cost cash advances. This gives you the most value for the cost of the app's services while also helping you build an investing foundation for the future.
Albert also stood out because of its Smart Savings feature. The key to changing financial habits – whether it's paying down debt or getting a start in investing – is understanding your cash flow. Albert's Smart Savings tool analyzes your spending habits to help you make better decisions about how you spend your money. While most financial management apps have budgeting tools, Albert's algorithm goes a step further to help you save more money and change your financial habits.