The short version
When it comes to secondary sources of income, you can choose between active and passive methods of making money.
Passive income ideas include dividend stocks, I Bonds, HYSAs, Index funds and ETFs, P2P lending and credit card rewards.
Active income ideas include real estate investing, freelance writing, mystery shopping, tutoring, and renting out your assets.
Be on the lookout for any side hustle that seems too good to be true, as scams are rampant.
Kiss Your Credit Card Debt Goodbye
Having a single loan to pay off makes it easier to manage your payments, and you can often get a better interest rate than what you might be paying on credit cards and car loans.
Fiona is an online marketplace offering personalized loan options based on your unique financial situation.
When you consolidate your debt with a personal loan, you can roll your payments into one monthly installment. Find a lower interest rate and pay down your debt faster today.
Get Started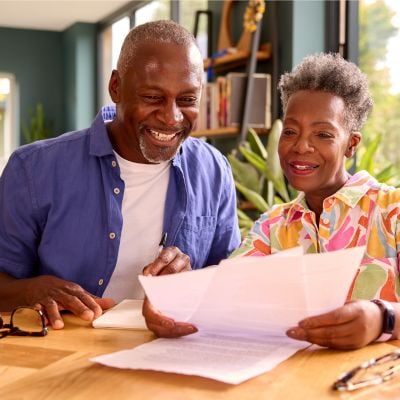 What does a good secondary income source look like?
An excellent secondary income source generates enough money to offset the time, stress, and risk involved.
For example, a high-yield savings account may only generate 2% APY, but it takes just two minutes to set up, and there's virtually no risk. Overall, an HYSA is a solid source of secondary income.
On the flip side, real estate investing can generate six-figure annual returns even as a side gig — but there's a ton more time and stress involved. As someone with little spare time and medium-to-low risk tolerance, it's not a fit for me — but it might be for you.
To filter down your options, consider how much time you have.
Passive income sources are "set it and forget it" methods of generating income
Active income sources, aka side gigs or side hustles, involve more time and effort but typically generate higher returns more consistently.
Without further ado, let's dive into six examples of each income source and learn how to get started!
Passive income ideas
1. Dividend stocks
There's a simple reason why retirees love dividend stocks: If you have enough money invested in dividend stocks when you retire, you'll generate more than enough passive income to visit Cracker Barrel several times a week.
For the uninitiated, dividend stocks are companies that distribute corporate earnings to shareholders instead of reinvesting them in the company's growth (with the intent of driving share prices higher in the long run).
For example, a company might have an annual 4% dividend per share at a price of $100. So, if you have one share, you'll get a check in the mail each quarter for $1.25.
That may not sound like much, but as you invest in the five- and six-figure amounts, your dividend checks can start paying your mortgage. Heck, one of our friends here at Investor Junkie retired at 33 on dividends alone.
More: How to receive steady income with dividends
2. I Bonds
If you read MoneyWise, you're probably aware that any accounts that aren't generating ~9% APY in 2022 are simply losing value due to inflation.
So you know you should invest that capital to hedge it against inflation; you're just not sure where.
Wouldn't it be nice if there was a place where you could stash all that money at zero risk and generate virtually the same APY as inflation — effectively "freezing" it in place until you decide where to invest it?
That's precisely what Treasury Series I Savings Bonds, aka "I Bonds," are. You can buy up to $10,000 worth of I Bonds (plus $5,000 using your tax returns), and in return, the Treasury will deliver an APY that matches the inflation rate every six months.
Right now, the interest rate on I Bonds is a staggering 9.62% through October 2022.
Granted, I Bonds aren't redeemable for one full year — and early withdrawal within five years incurs a three-month penalty of interest. But even if you redeem your I Bonds as soon as one year is up, you'll have generated nine months' worth of interest at the inflation rate.
More: What I like US I savings bonds
3. High-yield savings accounts (HYSAs)
Consider the classic high-yield savings account if you're looking for a solution that's just as turnkey as I Bonds but a little more liquid (read: accessible).
Yes, rates are only around 2% these days (although you can get up to 4% right now with Current). And yes, your money in an HYSA will still lose value due to inflation.
But some banks offer signup of up to $300 if you open an HYSA, deposit around $15,000, and keep it there for at least 90 days.
If you factor in the signup bonus, you're really generating over 10% APY — at least, for 90 days.
More: Best high-yield savings accourns for 2022
4. Index funds and ETFs
Exchange traded funds (ETFs) are like baskets that hold stock and other assets. You can you buy them on an exchange, like shares of a regular stock. Index funds are ETFs that represent an entire index, like the S&P 500.
As a result, an investment in an index fund is equivalent to an investment in the market itself. When the markets go back up, the value of your index fund investment will closely follow.
While it's true that the markets always recover, the question is, "when?" We could be months or years away from when the prices hit bottom, and your big investment in an index fund like Vanguard S&P 500 ETF (VOO) may not pay off until 2026.
So, to call index funds "passive income" may be a stretch. You won't be getting a check every month. But as the markets recover and your investment grows, you could consider it "passive value," adding to your overall net worth.
More: ETF investment 101: learn how to invest in ETFs
5. Peer-to-peer lending
P2P lending sites like LendingClub and Prosper allow you to play bank, lending your capital to eager borrowers in exchange for interest. Loans are made in $25 increments, so you can build a risk-adjusted portfolio with various borrowers generating a net 7% to 11% APY.
The chief benefits of P2P lending are the high yields, unprecedented ability to diversify, and warm fuzzies from helping multiple borrowers access capital. The tradeoffs are low liquidity and the risk that borrowers may default as the loans you make on P2P sites are both unsecured and uninsured.
More: What is P2P lending?
6. Credit card rewards
Most people don't consider credit card rewards passive income, but I want to challenge that idea.
Think of it this way — if you put $30,000 a year on a rewards card averaging 2.5% cash back, that's $750 total in passive income for the year: more than you'd generate from an HYSA at a prime rate of 2%.
That's why having the right credit cards is so important; it maximizes one of the easiest, most automatic forms of passive income.
More: A comprehensive guide to cashback credit cards & strategies
7. Real estate investing
Historically, real estate investing — from flipping to landlording — has required plenty of active effort. From vetting tenants to installing new flooring to calling contractors to finding the right property to buy, there's absolutely nothing turnkey about real estate investing.  Even finding the right REIT (i.e. ETF for real estate) can be research intensive.
But if you're looking to get involved in REIT investing with minimal hassle, you may want to look at real estate crowdfunding sites, preferably those that have a longer track record like Fundrise. Also, newer platforms on the scene like Arrived Homes are beginning to offer fully hands-off fractional investing in individual rental properties too.
More: Fractional real estate investing
Stop overpaying for home insurance
Home insurance is an essential expense – one that can often be pricey. You can lower your monthly recurring expenses by finding a more economical alternative for home insurance.
SmartFinancial can help you do just that. SmartFinancial's online marketplace of vetted home insurance providers allows you to quickly shop around for rates from the country's top insurance companies, and ensure you're paying the lowest price possible for your home insurance.
Explore better rates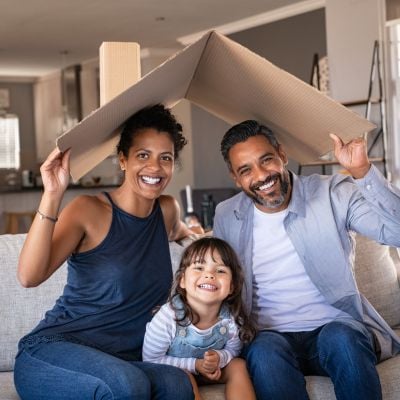 Active income (side gig) ideas
8. Freelance writing
A lot of articles similar to this one will highlight blogging as a lucrative side hustle, and can be — eventually.
It can take up to a year to monetize a blog, depending on your topic, writing ability, and SEO experience.
If you're looking for a more immediate source of side income, you might consider freelance writing for a website with an established reader base.
Glassdoor, ZipRecruiter, and Upwork are all great places to find temporary and part-time writing gigs on various topics, and beginners can earn around $0.20 per word or $200 for a 1,000-word piece.
Pro tip: Be prepared to show 2-3 high-quality writing samples highlighting your style, expertise, and attention to detail.
9. eCommerce store/product
Our friend Steve Chou actually quit the stock market to invest in his own online business. As he explains in his guest post Why I Prefer to Invest in My Own Online Business Over Trading Stocks, you have many options for opening your own merchant stand online.
You can sell physical goods online.
You can sell info products.
Sell advertising.
Become an affiliate.
You can sell subscriptions to your content.
Since passion is the fuel of entrepreneurship, the key to early success is to monetize something you're already passionate about. An Etsy store might be right up your alley if you're into homemade goods. If you're an expert in a niche area (e.g., sports card investing, Six Sigma), you might consider selling an online course on a platform like Udemy.
On the whole, monetizing an online storefront or product can be time-consuming (and perhaps involve a little marketing capital). Still, it can be immensely rewarding in the long run as you share your expertise for side income.
10. Tutoring
If you're an expert in a particular field of study or have the patience to work with students, you can earn between $40 and $100 an hour as a private tutor.
I say "or" because you don't necessarily need a Ph.D. to be a good tutor. I made good money as an SSAT tutor one summer. It basically involved blasting through a few study guides online so I could walk my students through the basics.
Getting started can be as easy as posting your rates, subjects, and availability on Nextdoor and some local Facebook groups. Be sure to collect testimonials and referrals, too!
11. Renting assets via the "sharing economy"
Finally, another way to generate somewhat active yet primarily passive income is by joining the "sharing economy" and renting your assets.
According to Earnest, AirBnB hosts make $924 a month on average. You might also consider renting your car through Turo for $50+ per day if you work from home. Heck, you can even rent space in your basement, garage, or yard on Neighbor.com for around $50 to $100 a month.
There are caveats — your assets might depreciate faster if they're constantly rented out, and the cost of upkeep (cleanings, oil changes, etc.) may become more regular.
Even still, renting out your otherwise disused "stuff" can be an easy source of side cash.
How to spot a side hustle scam
Before we wrap up, it's worth addressing the elephant in the room: the world of secondary income is positively rife with scams. Thousands of con artists, douchebags, and profiteers have swooped in with "opportunities" for side gigs that only lead to lost time and capital.
Examples include, but aren't limited to:
Overpriced online classes taught by frauds and charlatans
Well-disguised MLM/pyramid schemes
Fake job postings leading to phishing
Clients who steal your work without paying
Here are a few ways you can spot a scam and protect yourself:
Stick to the site. If a client asks you to arrange payment off Upwork or Fiverr so you can "save on fees," they're probably just dodging putting money in escrow so they can scam you later.
Do background checks. Any time you're about to engage with a client or website you don't know, do as much research on them as possible. If you get a funny feeling, trust it and back out.
Check Reddit. Whether it's a real estate investing site or a mystery shopping company, chances are someone's shared their experience on Reddit.
If it sounds too good to be true, it probably is. MLMs and bullshit side hustle opportunities famously prey on hope and excitement. That's why choosing an investment or side hustle should always be a 90% logical decision based on research, reason, and realistic expectations.
More: How to avoid the most common investment scams today
The bottom line
Finding the right secondary income source(s) may take some experimentation. But the sooner you find the right mix, the faster you'll achieve your financial independence goals.
Then, one day, you can put it all into dividend stocks and head to Cracker Barrel to celebrate.
Further reading:
Sponsored
Follow These Steps if you Want to Retire Early
Secure your financial future with a tailored plan to maximize investments, navigate taxes, and retire comfortably.
Zoe Financial is an online platform that can match you with a network of vetted fiduciary advisors who are evaluated based on their credentials, education, experience, and pricing. The best part? - there is no fee to find an advisor.