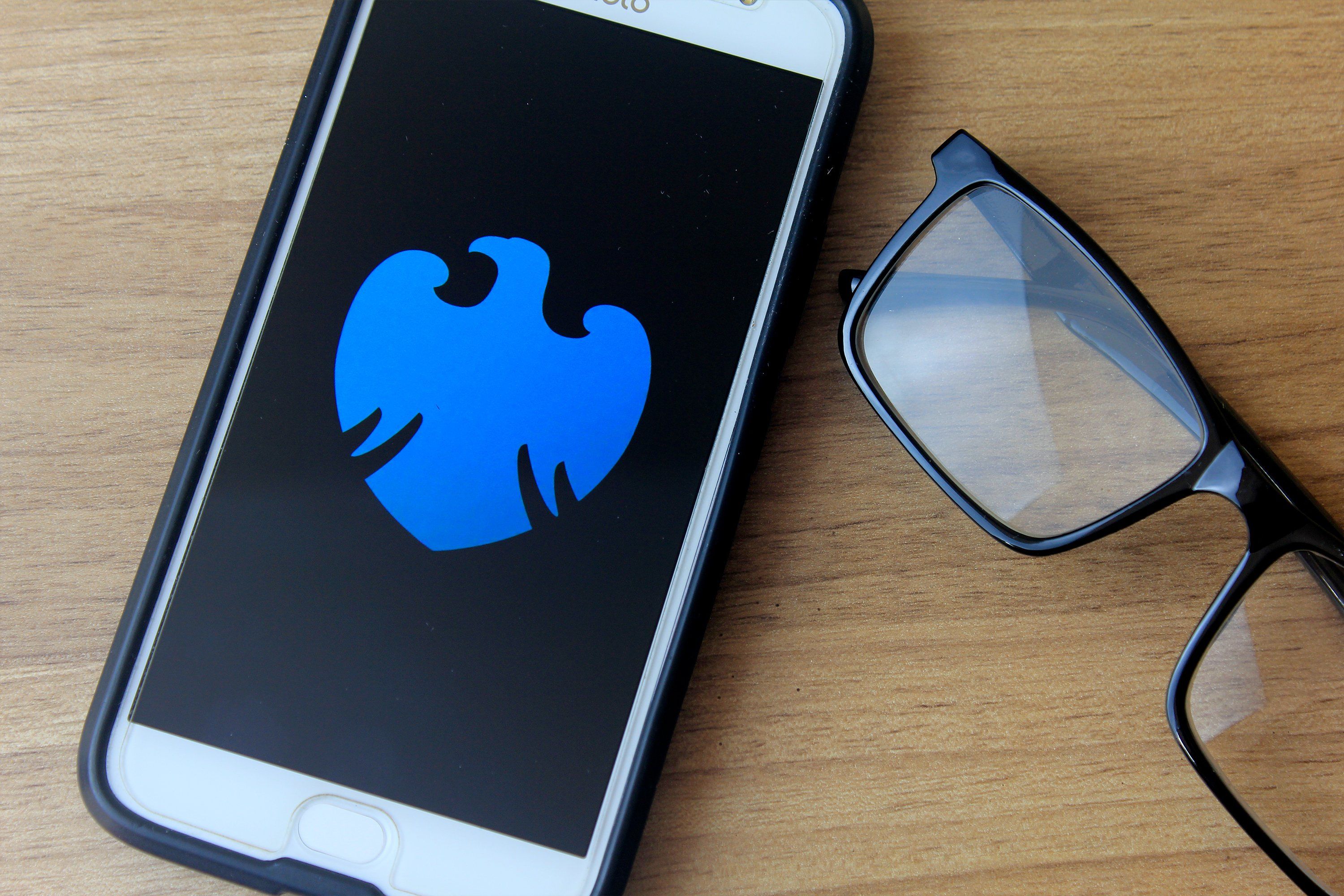 Barclays bank review: is it right for you?
Barclays Bank logo on the mobile screen. / Adao/Shutterstock
🗓️
Updated: July 13, 2023
We adhere to strict standards of editorial integrity to help you make decisions with confidence. Please be aware that some (or all) products and services linked in this article are from our sponsors.
We adhere to strict standards of editorial integrity to help you make decisions with confidence. Please be aware that some (or all) products and services linked in this article are from our sponsors.
Barclays is a storied, London-based financial institution with a history going back to 1690. For those in the United States, Barclays Bank offers a suite of savings and Certificate of Deposit (CD) accounts that can help you grow your savings with the familiar comfort of government-backed insurance.
As of this writing, Barclays offers interest rates well above the national average and as much as 200x what you would get with the big, traditional banks. Here's a closer look at Barclays Bank and Barclays Online Savings to help you decide if it makes sense for you.
Pros and Cons
Pros
Earn competitive interest rates well above the national average
No minimum deposit or monthly recurring fees
Easy online-only account management
Cons
Not the highest interest rate available
No checking accounts
No branches for in-person deposits or customer service
About Barclays bank
Barclays is one of the oldest banks in the world, with a history stretching back more than 300 years. Barclays Bank in the United States is based in Wilmington, Delaware. It offers credit cards and banking products to a wide variety of customers.
Barclays
Barclays works with 48 million customers worldwide. For this review, we're focused on the savings products available to customers in the United States. While only a few products are available, the low costs and favorable interest rates make it a good fit for many savings needs.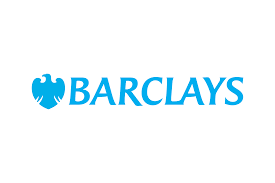 What does Barclays online banking offer?
Barclays Bank currently offers these online banking products and services:
Barclays online savings
This account claims an interest rate five times higher than the national average. The account offers 4.00% APY (annual percentage yield) as of this writing. Rates can change at any time without notice, so it's important to check the Barclays website to get the latest rate before signing up for a new account.
The account offers useful online banking features, including free online transfers to and from accounts at other banks and support for direct deposit and recurring deposits. It comes with basic savings tools to help you reach specific savings goals.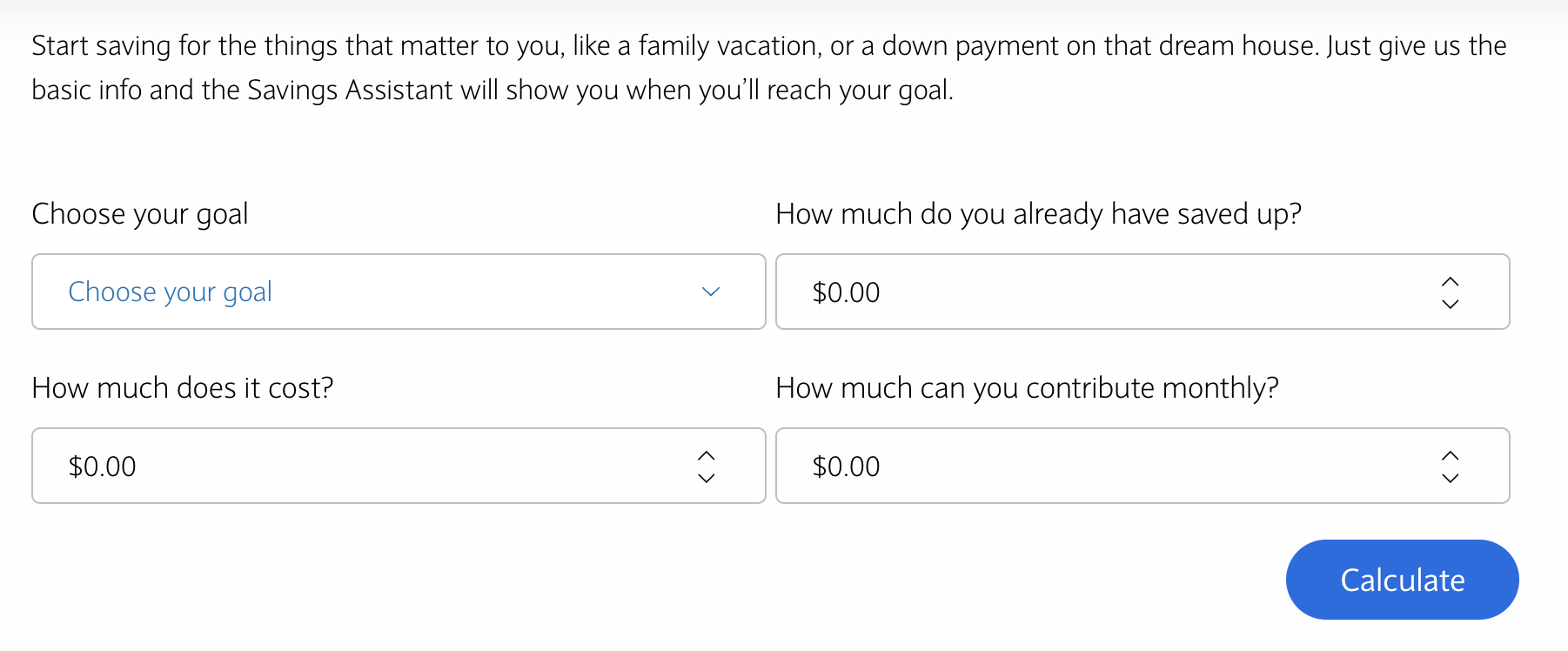 The account has no minimum deposit requirements and no recurring monthly or annual fees. This free account covers common banking activities, and offers higher-than average interest. It's ideal for emergency savings, weddings, vacation savings, and any other long-term savings goals where you want to keep the money separate from your checking account and avoid the temptation to spend it early or on something else.
Read more: Best online banks 2023: Handle all of your banking online
Certificates of deposit (CDs)
Barclays Online CDs offer an opportunity to earn higher interest rates when you lock your cash away for a specific amount of time. As of this writing, rates range from 4.30% to 4.50% APY, depending on the term. Longer terms pay a higher rate.
Barclays offers terms from 12 months to 60 months. Remember that rates are locked in for the entire duration, so shorter terms may be better in a rising interest rate environment, even if it pays slightly less than a longer-term CD. When you expect rates to fall, it makes the most sense to go with a longer-term option, as you lock in the higher rate even after it's no longer offered.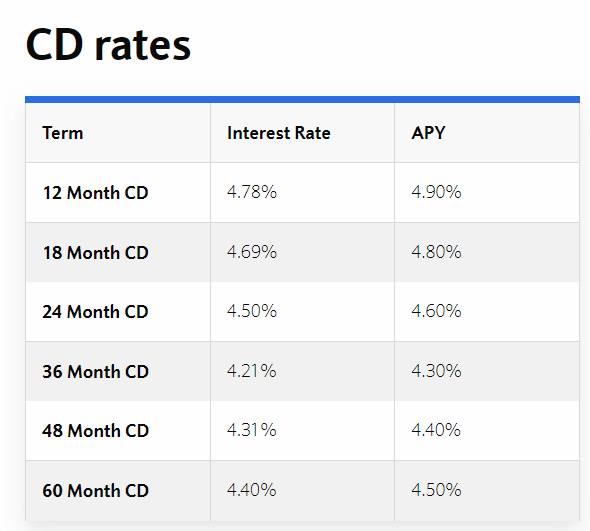 Barclays CDs are free if you keep your money in them for the entire term. An early withdrawal penalty may apply if you need to access your funds before the term is up. Consider that potential cost when deciding whether a high-yield savings account or CD makes more sense for your needs.
Read more: Are CDs worth it?
Online and mobile banking features
Because there's no branch to visit, you should understand Barclays' online banking features before signing up. Here's a glance at what you can expect from Barclays Bank online:
Free ACH transfers: Barclays offers free transfers to and from any eligible financial account in the United States. Using the routing and account number, funds are sent through the Automated Clearing House and should be available within a few days.
Mobile check deposit: You can use the Barclays mobile app to deposit nearly any check. Note that money orders, third-party checks, and foreign checks must be handled through a different process. Barclays accepts most checks from an individual, business, or your other accounts. Certain limits apply to large deposits or high-volume depositors.
Up to 25 accounts: Customers can hold up to 25 individual accounts, making it easy to segregate funds for different goals and purposes. If you want to open a CD ladder with five or more accounts, that's possible too. You can mix and match savings accounts and CDs up to 25 per user.
Barclays bank fees and pricing?
Barclays doesn't charge monthly fees for bank accounts with no minimum balance or activity requirements. The only potential costs come from rare activities like overdrafts or breaking a CD before maturity.You may run into fees for cashier's checks (official checks), returned deposits, and non-sufficient funds for savings accounts.
Early withdrawal penalties for CD accounts are 90 days of interest for accounts with up to a 24-month term or 180 days for longer-term CDs.
These are low-fee accounts that do a good job of keeping costs low, or non-existent, for most customers.
Is Barclays Bank safe?
Barclays Bank is very secure. In addition to its 300+ year history, accounts in the U.S. are insured by the Federal Deposit Insurance Corporation (FDIC). This means you'll get your money back from the government even if Barclays goes out of business, which is extremely unlikely.
FDIC coverage is worth up to $250,000 per depositor per financial institution. Joint accounts are covered for up to $500,000.
Read more: What is FDIC insurance? How can it protect my accounts?
How do I contact Barclays Bank?
You can't drive up to a Barclays Bank branch, but you can reach the bank by phone or mail. Phone support is available 24/7 at 1-888-710-8756 or 1-704-719-1515. For mail-based inquiries, you can send a letter to:
Barclays
P.O. Box 70378
Philadelphia, PA 19176
Note that email and chat support is not available. This bank is best if you're okay with making a phone call for help.
Best alternatives
Ally
Ally is at the top of many "best of" lists for their online checking and savings accounts. Like SoFi, it goes beyond what Barclays offers with its limited savings and CD offerings. Ally has the same interest rate as Barclays and SoFi of this writing for high-yield savings accounts.
The bank also has no minimum or recurring fees. Ally supports sub-savings accounts called Buckets, which help you organize your savings without an added bank account. It also offers CDs, investment accounts, and one of the best checking account offerings nationwide.
Again, Ally is an alternative that allows you to manage all of your money with one login. The robust financial product list, great interest rates, and few added fees make it a winner.
SoFi
SoFi is an online bank growing in popularity thanks to simple and easy-to-use banking products and online services, including investing, lending, and credit cards. For banking, it offers a savings account with an identical interest rate (at the time of writing) to Barclays, with no minimums or recurring fees.
What makes SoFi a good alternative to Barclays Bank? It offers a lot more with one login. Moving funds between checking, savings, and investment accounts requires a few clicks or taps. Managing your money, including viewing balances at other banks and investment companies, is also supported for no additional cost.
Low costs, favorable rates, a wide range of financial products, and a solid rewards program make SoFi a competitor worth considering.
| Highlights | Ally Bank | Barclays | SoFi |
| --- | --- | --- | --- |
| Bank | | | |
| Rating | 8/10 | 9/10 | 8/10 |
| Accounts | Savings, Checking, Money Market, CDs | Savings, CDs | Investing |
| Online Deposits | ✓ | ✓ | 𝒙 |
| Physical Branches | 𝒙 | 𝒙 | 𝒙 |
| FDIC Insurance | ✓ | ✓ | 𝒙 |
| ATM Reimbursement | 𝒙 | 𝒙 | 𝒙 |
| Reviews | Ally bank review | Visit site | SoFi bank review |
The bottom Line
Barclays Bank offers excellent online savings and CD accounts. With no minimums and no fees for regular use, Barclays is perfect for someone looking to stash money away from the temptation of spending that cash with a few clicks.
On the other hand, if you want more than savings, Barclays falls short, as it doesn't come with a checking account solution. For streamlined savings needs, however, Barclays is a great choice.