How to cancel a lost money order
You can cancel a lost money order only if it hasn't been cashed yet. If it has been cashed, skip to the next section.
To cancel a money order, you'll have to gather some information and fill out a cancellation form with the issuer. Most of this information can be found on the money order receipt, so whenever you buy a money order, make sure to save the receipt until it is cashed. Better yet, take a photo of it.
Here's how to cancel a lost money order from three of the most popular issuers. If you need a money order replacement from a different issuer, give them a ring and ask about their process.
Cancel a Western Union money order
To cancel Western Union money orders, fill out the refund request on the back of your receipt and send it in via mail, fax or email. You will have to pay a $15 processing fee, and processing can take up to 30 days.
If you don't have the receipt, you'll have to print, fill out and notarize their Money Order Customer Request form. You will also need to attach as much documentation as possible to support your case. This may include:
Original cash register receipt.
Your bank statement showing proof of payment.
Copies of other money orders or receipts you purchased on the same day.
Copies of similar money orders or receipts (if used for recurring payments such as rent).
Copy of the police report (if it was reported stolen).
Without a receipt, the process costs $30 and it can take six to eight weeks. You are also not guaranteed to get your money back.
Cancel a MoneyGram money order
You can cancel or replace a MoneyGram money order completely online. The first step is to check your money order's eligibility in their system. To do this, enter the serial number found on the receipt. If it is eligible, you will be guided through their cancellation form and charged an $18 processing fee.
Processing an online cancellation request takes seven to 10 business days, and you can monitor its progress online.
If you don't have your receipt, call the customer service number (1-800-926-9400) or visit your nearest branch.
Cancel a U.S. Postal Service money order
You can check the status of U.S. Postal Service money orders online. But if you want to cancel, refund or replace one, you have to visit the post office in person. They will help you file a Money Order Inquiry to investigate your situation.
The inquiry fee is $6.25 for domestic money orders and $7.85 for international ones, Investigations can take up to 60 days, and you can monitor their status online. If they determine your money order was lost or stolen, you will receive a refund.
As with all issuers, this process will go more smoothly — and it's more likely to be successful — if you have your receipt.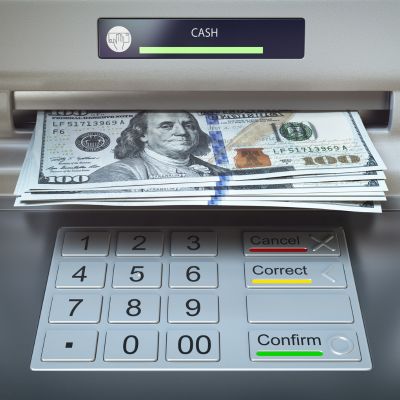 Don't let your money idle in low-interest accounts! Savvy savers are earning up to 10x more interest by keeping their hard-earned cash in a high-yield savings account. Find some of the best options here.
Get Started
What if the money order was cashed?
If you discover the money order has been cashed, the issuer won't be able to give you a refund.
However, all hope is not lost.
Ask the issuer for a photocopy of the cashed money order to see who endorsed it.
If it looks like someone stole the money, report the incident to law enforcement with the photocopy attached. The sooner they start to investigate, the better chances they have of busting the bad guys.
And if they find the fraudsters, you may be able to recover your funds.
That said, there is no guarantee. It's best to take proper precautions to keep this situation from happening in the first place.
3 tips to prevent money order theft or loss
When used correctly, money orders are an extremely secure form of payment. But you should always follow these three rules:
1. Immediately write in a name for the Payee. Fill out the Payee field the second you purchase a money order. To cash the money order, the recipient must provide valid identification that matches the Payee's name. With the Payee field filled out, it will be much harder to cash if it falls into the wrong hands.
And if the money does somehow get stolen, you have proof that the wrong person cashed it and you'll have a better chance of recovering your money.
2. Save your receipt. The more information you can include on your cancellation form, the faster it can be processed.
When an issuer hands you the receipt, snap a photo of it before stuffing it in your pocket. That way, if it gets misplaced, you have a backup.
3. Deliver your money order securely. The safest way to deliver a money order is by hand.
If that's not possible, sending it in the mail is secure as well, as long as the Payee field is filled out. That said, avoid leaving it in a drop box or anywhere else where it is easy to steal.
More: Is it safe to send a check in the mail?
Sponsored
A High-Yield Savings Account Is The Easiest Way To Make Passive Income In 2023
High-yield savings accounts are a great way to generate high interest and inflation-proof your savings over time. This option ensures your cash is at the ready when you need it, without forfeiting growth to do so.
You could earn 10x more interest by keeping your hard-earned cash in a high-yield savings account. Find some of the best options here.