What to do if you think a lost money order has not been cashed
The following process works only if a lost money order hasn't been cashed. If you're aware that it has, then skip ahead to the next major section.
Make sure you have the money order receipt. Most handlers will request specific details, including the serial number, so they can see what's happened to the money.
You'll want to cancel the money order, and here's how to do it with the popular providers.
How to cancel money orders from Western Union
If you have your receipt for a Western Union money order, on the back you'll find a tracing or refund request. Fill it in and mail it to the listed address. You also will have to send a nonrefundable $15 fee alongside the completed form.
The process can take up to 30 days.
If you don't have the receipt, then you'll have to fill out a money order research request (MORR). Again, mail it to the listed address on the form. In this case, you will have to send a nonrefundable $30 fee with the completed form.
This process can take between six and eight weeks to complete.
There is an option to submit the receipt or MORR via fax or email. Western Union will then determine if you can cancel the money order.
How to cancel money orders from MoneyGram
The merchant where you bought your MoneyGram money order will ask you to check if it's eligible for cancellation online. If so, you'll be navigated to a form to request the money order cancellation or replacement.
This online service comes with a nonrefundable $18 fee, and the process takes between seven and 10 business days.
If you submit a money order cancellation request via snail mail, you'll be charged a nonrefundable $25 fee, and you'll wait at least 20 business days.
How to cancel money orders from the US Postal Service
If you got your money order from the Postal Service, you can check its status online. You can go to the check money order status page at usps.com and look up your money order under its serial number.
If you want it replaced or canceled, you must visit your local post office in person. You'll be asked to complete "Form 6401 Money Order Inquiry" and pay a $6.25 processing fee.
Once it has been confirmed as uncashed, you'll be issued a replacement money order.
If you do not have a receipt, there's no guarantee that you'll get a full refund on your lost money order.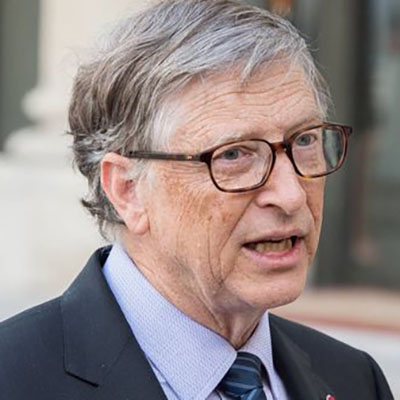 Bill Gates made a splash in 2017 when he bought $520 million worth of U.S. farmland, and he's continued to invest since. What's in it for Gates?
Read More
What to do if the money order got cashed
Here's the bad news: If your money order was cashed, the issuer won't be able to give you a refund. That said, you may still be able to collect the money.
The issuer should give you a photocopy of the cashed money order. This lets you see who endorsed (signed) it.
If you have reason to believe you've been a victim of fraud, then you should report that to your local law enforcement. The photocopy may help the authorities catch the criminal and return the money to you.
If the lost money order was blank, then anyone could have endorsed and cashed it, so it will be even tougher to get your money back.
However, if you addressed the money order to a specific addressee but someone else cashed it, you may be able to get a refund by arguing the bank failed to carry out sufficient identity checks.
How to prevent money order theft or loss
Every time you complete a money order, make sure you fill in the payee section. Never leave it blank. If your money order is stolen, you'll be able to use the payee's name to file a dispute and say the wrong person received the money.
Always deliver money orders securely, too. It's best to deliver them by hand or by mail. Never just leave in a dropbox.
If a money order goes missing, give it your best shot, and you may get your money back.
Sponsored
Are you thinking about saving? Well, stop thinking about it!
Take the change out of your piggy bank and make it work for you.
Acorns is a financial wellness tool that automatically rounds up your card purchases to the nearest dollar and puts those savings into an investment account. It takes the worrying out of investing and matches you with one of five investment portfolios.
Take five minutes to sign up for Acorns today and collect a $10 bonus.