Mail theft on the increase
The United States Postal Inspection Service received 299,020 complaints of mail theft between March 2020 and February 2021 — an increase of 161% compared to the same period a year before.
While paper checks continue to lose ground to digital payment methods like Venmo and PayPal, millions of Americans still whip out a checkbook to pay some or all of their bills.
And even though security features like watermarks are supposed to prevent forgeries, surprisingly low-tech tricks are allowing criminals to write their own blank checks — and that's not the worst-case scenario.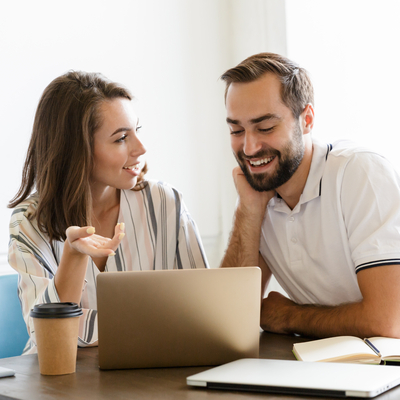 Save more with SaveBetter. Get acccess to high-yield savings accounts, money market deposit accounts, and CDs.
Start Saving Today
How are the fraudsters doing it?
Signed checks can be stolen in a multitude of ways. Thieves might break into a mailbox using brute force or a stolen or copied key, but postal workers have also been robbed while on the job.
"All you have to do is … remove the content from the check using nail polish remover," says David Maimon, an associate professor of criminal justice and criminology at Georgia State University. "Just write cash on the check, go to the local Walmart and cash the check."
Maimon founded and directs the Evidence Based Cybersecurity Research Group, which seeks to improve cybersecurity measures. His team of graduate students have been monitoring 60 online black market channels, like on Whatsapp and ICQ, for the past two years.
They began tracking stolen checks in August, when they observed 1,639 checks up for sale on the black market channels. Monthly numbers have been rising dramatically since, peaking in January at 8,021.
Maimon estimates monthly losses from these thefts could range from $10 million to over $30 million, though he warns the fraud they're tracking is just a snapshot of what is likely a much bigger crime wave.
Thieves often sell the checks to other fraudsters, since they can't keep cashing thousands of stolen checks without arousing suspicion. Personal checks typically sell online for around $175, while business checks cost about $250, but they can be cheaper if bought in bulk.
"Once you make the purchase, usually sellers would prefer you to send bitcoin to their bitcoin wallet. You should expect an envelope from UPS — these guys don't trust USPS, I guess — to deliver the mail within two business days," Maimon says.
He attributes the rise in check thefts to the USPS pulling funding from the Postal Police Officers, a branch of the United States Postal Inspection Service responsible for protecting postal employees, customers and property.
The officers' union also filed a lawsuit in 2020 complaining about new orders restricting their patrols and investigations to USPS property only.
"It's nobody roaming the streets and protecting the mail, protecting the mail carriers. So that leads to many mail carriers being robbed," says Maimon.
The USPS denied defunding the postal police in a statement to KTRK-TV in Houston last year, saying: "There has been no reduction in force of PPOs and their compensation and funding has not been impacted."
What are the risks?
Jerry Mayer, who became a victim of fraud in December, mailed about a dozen checks for his video production business in Baton Rouge, Louisiana. He dropped them off at a blue box outside a downtown post office just 30 minutes before pickup.
"I got a call from Wells Fargo saying someone stole your checks," says Mayer, who reacted by closing his old bank account and setting up a new one.
"The bank gave me my money back, but that was after three weeks. And as a small business owner, I had to enter the new year with a $4,000 loss."
Fraudsters can cash checks at a retailer using a fake ID or change the payee and money amount to steal thousands from a victim's bank account.
Banks will usually reimburse their clients for forged checks; you may need to complete an affidavit that states you did not authorize the check and file a police report. However, they may also decide to investigate whether the forgeries were a result of customer negligence.
The Consumer Financial Protection Bureau says you won't be able to get your money back if you signed a blank check, but you can try to stop the payment before it processes.
It's not just the stolen money that's an issue, however. Your checks include your name, address and banking information — all valuable data criminals can use to steal your identity.
With the right information, fraudsters can use your name to create fake IDs, commit crimes and apply for loans, demolishing your credit. The process of restoring your identity can take hundreds of hours over the span of months, especially if more than one criminal is using your information.
Sign up for the MoneyWise newsletter to receive more money-saving strategies.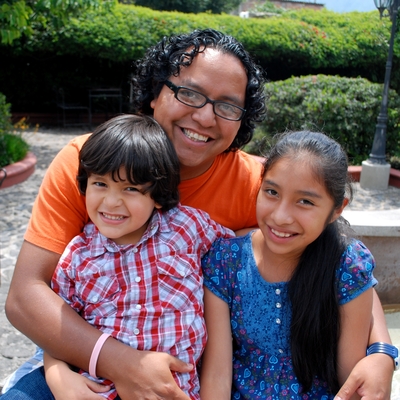 Sign up for Credit Sesame and see everything your credit score can do for you, find the best interest rates, and save more money at every step of the way. You can even find and apply for credits cards based on your credit profile and build credit with your debit purchases.
Get Started—100% Free
How can you protect yourself?
For now, Maimon still relies on the USPS and pays his bills using paper checks. He's not sure how long he'll continue to do so.
"Given what I'm seeing right now, there's a possibility for me changing," he says.
Of course, even electronic money transfers are not risk free. A recent New York Times investigation found rampant fraud being perpetrated through the popular money transfer app Zelle.
For those willing to pay for extra security, a number of identity theft protection services offer to monitor activity on black market sites and alert you when your personal information appears. Subscriptions typically come with identity theft insurance and the help of identity restoration specialists.
At a minimum, checking your credit report and bank statements regularly — with or without the help of a third-party monitoring service — can help you catch suspicious activity, but you'll only discover fraud after it's occurred.
Because Wood was monitoring his bank statements closely, he managed to catch the $1,900 withdrawal while it was still in processing and get his money back swiftly.
However, he only picked up the habit because of an earlier discovery in June — when he mailed out more checks and received an unauthorized withdrawal for almost $5,000.
"We learned after the June incident, to sort of just check every day," he says.
More: How to protect yourself against account fraud
More from MoneyWise
Sponsored
How to save more money in 2023
Interest rates may be rising right now, but that puts savers like you in control.
SaveBetter gives you access to high-yield savings products including MMDAs, CDs, and savings accounts available from a nationwide network of banks and credit unions. Plus, get the convenience of managing all your savings in one account.
Meet all your financial goals this year with SaveBetter.