Why you might not get as much back
This will be the second year many taxpayers will have to navigate complex pandemic-related tax relief.
In fact, it could be the "most grueling tax season to date," warns the National Association of Tax Professionals.
One of the main reasons why your tax return could look different this year has to do with those "family stimulus checks," which helped millions of Americans pay rent and other bills last year.
But there are other reasons your 2021 refund may be less than you hoped. As you sort it all out, you may find you need help along the way.
Advance child tax credit checks
The $1.9 trillion American Rescue Plan signed in March temporarily raised the maximum credit to $3,600 per child under the age of 6 and $3,000 per child between the ages of 6 and 17. Previously, the credit was worth up to $2,000 per child.
What's more, the relief act allowed families to receive half the benefit early in the form of monthly payments. That sounds good, but it also means Americans shouldn't bank on the same size refund at tax time.
Say a family with 10-year old twins claimed a $4,000 tax credit before the credit was expanded. This year's total would be $6,000 — but they'll only get a credit of $3,000 at tax time if they took half the payments early. That's $1,000 less than they might have expected.
Another potential pickle: If you made considerably more money last year than you did before, you may have to return some of the tax credit cash.
Your advance payments were calculated using the most recent data the IRS had available — and many people were earning less or out of work entirely in 2020. Depending on your 2021 income, the IRS may decide it gave you too much.
The full enhanced credit is available to families with adjusted gross incomes of less than $75,000 for single parents and $150,000 for married couples filing jointly. It phases out after that and ends entirely for individuals earning $95,000 or couples earning $170,000.
Unemployment benefits
Biden's COVID relief bill said Americans wouldn't have to pay taxes on up to $10,200 in income they received in unemployment benefits. Typically, those payments are taxed like any other income.
But the relief bill only exempted taxes for the 2020 tax year. If you received unemployment checks last year, you'll be taxed on that money. That means your refund this year may be lower — or nonexistent — as a result.
A side note: If you filed your taxes early last year (before the bill was passed) and paid taxes on unemployment that should have been exempt, you've probably received a refund from the IRS by now — or you will soon.
It's a lot to sort through, but good tax software can help make sense of what you qualify for and what you don't.
Student loan payment and interest pause
Student loan borrowers are typically allowed a tax deduction of up to $2,500 of interest they pay on their federal loans. These borrowers don't need to itemize their deductions to get the benefit; they can subtract it directly from their income.
But when the pandemic hit, Biden paused federal student loan payments and froze interest at 0%. So if you took the government up on the reprieve, it won't help your tax bill this year. You obviously can't deduct interest you didn't pay.
Loan payments and interest had been scheduled to resume in February 2022, but the Biden administration recently extended the benefit through May 1.
Stocks, crypto and mutual funds, oh my
This past year was huge for many stocks, mutual funds and cryptocurrencies, so if you had money in the markets there's a good chance you saw impressive growth on your investments.
That said, if you actually cashed in any of those smart investments, you could be facing painful capital gains.
Profits from asset sales are typically considered taxable income. How much you're taxed will depend on how long you held the asset before you sold.
You could be taxed anywhere from 0% to 20% on the profits of an asset you sold after owning it for more than a year. If it was a short-term purchase and sale (less than one year), the taxes will align with your normal income tax bracket.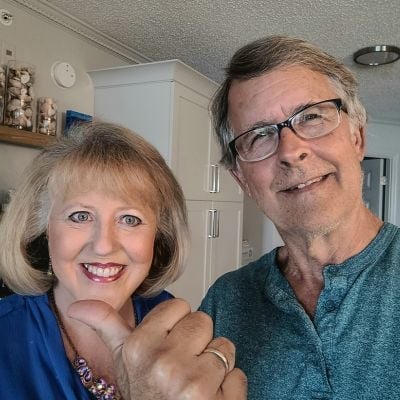 Who's in line for a bigger refund?
There are a couple scenarios where you may reap a larger refund from the IRS this year.
The advanced child tax credit payments were based on taxpayer returns from 2019 or 2020. So if you had a child in 2021, the tax agency wouldn't have known and you wouldn't have received early payments last year.
That means you'll be able to claim up to $3,600 for that child on the return you're filing this year.
Another potential boost to your refund could come from the child and dependent care credit, which was also expanded in Biden's relief plan.
Before the enhancement, parents could claim a tax credit of up to $3,000 per child if they were working — or looking for a job — and hired someone to take care of their children.
The expanded credit is now worth up to $8,000 per child (with a maximum of $16,000). Note that there are some limitations, including age, dependent status and income.
What to know before you file
If you're eager for your refund — should you be in line for one — you'll want to file as soon as possible, as the IRS is still overloaded with a backlog of unprocessed returns.
As of late December, the tax agency had 8.3 million individual and amended returns that remained unprocessed, according to the Taxpayer Advocate Service, a taxpayer rights organization within the IRS.
Erin M. Collins, the national taxpayer advocate, calls calendar year 2021 "the most challenging year taxpayers and tax professionals have ever experienced" in an annual report to Congress.
The IRS will begin processing individual returns on Jan. 24, though you can prepare your return ahead of time. Most taxpayers have until April 18 of this year to submit their tax forms and pay any money that's owed.
Sponsored
Follow These Steps if you Want to Retire Early
Secure your financial future with a tailored plan to maximize investments, navigate taxes, and retire comfortably.
Zoe Financial is an online platform that can match you with a network of vetted fiduciary advisors who are evaluated based on their credentials, education, experience, and pricing. The best part? - there is no fee to find an advisor.