What it costs to pay taxes with a credit card
First off, there's a significant processing fee involved.
The Internal Revenue Service (IRS) allows you to pay federal taxes through one of three processors — payUSAtax, Pay1040 and ACI Payments, Inc. — and they charge between 1.87% to 1.98% on top of your owed taxes when you pay with a credit card.
You can check out the price breakdown for each processor on the IRS page for paying your taxes with a credit or debit card.
You might also be able to pay your taxes with a credit card through tax preparation software, but the processing fees are higher — up to 2.49%.
If you were to pay a federal tax bill of $6,000 through the cheapest processor, Pay1040, you'd be charged a fee of 1.87%, or $112.20. If you pay by credit card when you e-file through tax software, this fee could go up to $149.40.
Most states also allow you to pay state taxes with a credit card, though the requirements and fees differ. California, for example, accepts credit cards through ACI Payments, which charges a 2.3% service fee.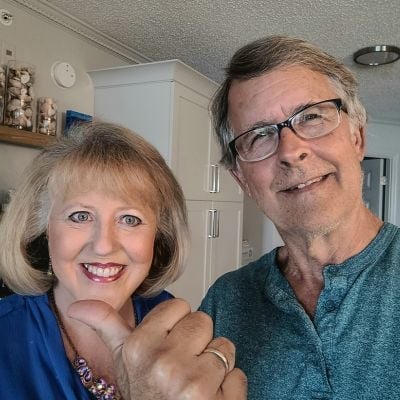 When paying with a credit card is good idea
There are situations where it can be beneficial to pay your taxes with a credit card. It all comes down to the rewards your issuer may offer and whether the benefits outweigh the added cost of the processing fees.
If you use a rewards credit card, you may be able to stock up on points and redeem them toward airfare and hotels or cash back. Or, you might earn a welcome bonus for spending a certain amount on a new card within a specified timeframe.
Keep in mind, you'll accrue interest through the IRS when you don't pay your taxes in full after the due date, and that compounds daily. At time of writing, the interest rate is 4% per year.
It might make sense to pay off your taxes with a credit card if it has a lower, promotional interest rate that will give you a little breathing room.
A balance transfer credit card might offer 0% APR for the first 12 or 18 months. But you'll need to make sure to pay off the balance before the promotional period ends and the interest rate goes up.
You can also consider applying for a personal loan, if you can qualify for a very low interest rate, or borrowing money from your 401(k), so long as you can put the money back before triggering penalties.
When it's a bad idea
It only really makes sense to pay your taxes with a credit card when you stand to come out ahead, after factoring in the costs and risks.
If you're paying with a credit card that won't get you much in rewards, compared to the fee you're paying to process it, then it's probably not a good idea.
Even if you are racking up serious rewards, it's important to pay off your total balance before you start accumulating interest charges. Many credit cards come with rates as high as 20% APR — far worse than the IRS's own late fees.
Of course, if your taxes remain unpaid, the IRS may take legal action, garnish your wages or file a tax lien. That's why, if you simply need more time to pay your taxes, it's smart to contact the agency first to see what kind of arrangements you can make before contemplating other options.
You won't be able to take advantage of any of the IRS's payment plans — which can help you tackle your tax debt through monthly installments — once you've paid through your credit card or a loan.
Sponsored
Follow These Steps if you Want to Retire Early
Secure your financial future with a tailored plan to maximize investments, navigate taxes, and retire comfortably.
Zoe Financial is an online platform that can match you with a network of vetted fiduciary advisors who are evaluated based on their credentials, education, experience, and pricing. The best part? - there is no fee to find an advisor.