What information do I need to file my return?
To declare everything correctly, you need to know exactly how much you received in stimulus checks and advanced child tax credit payments.
There are two ways to find this information.
First, the IRS is sending out a letter for each type of payment you received, so keep an eye on your mailbox.
If you haven't received the letter, you can also check the child tax credit update portal and your IRS online account to view your economic impact payments.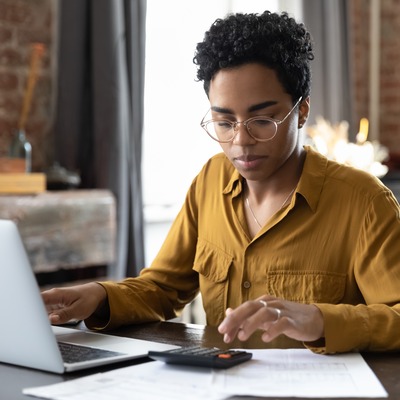 File taxes on your own or get expert help to get the biggest tax refund. Find your tax solution and file today with TurboTax.
Get Started
Do I have to pay taxes on my stimulus check payment?
The IRS does not count your stimulus payment as earned income, so you do not have to pay taxes on it.
It's technically an advance on the recovery rebate tax credit, so if you did not receive the full amount that you're eligible for, you can claim the rest on your 2021 tax return.
Same story with the child tax credit payments. They're just an advance on a tax credit, so you won't owe anything at tax time — that is, unless the IRS finds you were paid more than you were supposed to get because it had outdated information.
Sign up for the MoneyWise newsletter to receive more tax tips throughout the 2021-2022 season.
What if I didn't receive the amount the IRS says I did?
As soon as you receive your IRS letter, compare it with your bank statements. The last thing you want is to get shortchanged by Uncle Sam. You should have received every penny the IRS letter says you received.
If you find a discrepancy, you have a couple of options to fix it — none of them ideal.
First, you can try to nip it in the bud. Reach out to the IRS immediately to sort things out before you file your taxes. This is the best option if you need your full refund amount to make ends meet, but be prepared for an extremely drawn-out communication process.
If you can afford to postpone a portion of your refund, you could try filing your taxes using the incorrect data from your IRS letter, then filing an amendment later with the correct amounts. That way, you should at least receive part of your refund on time, even if the rest is severely delayed.
You may be tempted to simply file your return using the correct figures from your bank account. But if it doesn't match what the IRS has on file, the agency may flag your return and delay your entire refund.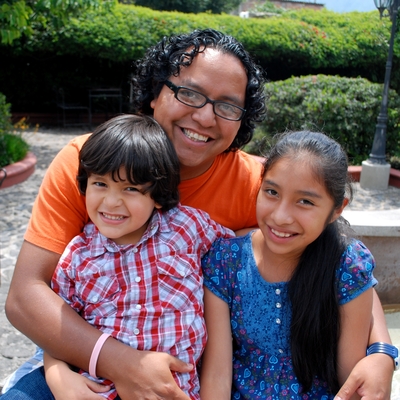 Sign up for Credit Sesame and see everything your credit score can do for you, find the best interest rates, and save more money at every step of the way.
Get Started—100% Free
I received early child tax credit payments. How do I get the rest of my credit?
First, check your bank account to add up all the early child tax credit payments you received.
Your total should match the data from your IRS letter (Letter 6419). When filing your taxes, there will be a worksheet where you can enter this amount.
Keep in mind, receiving early child tax credits is one of many reasons why tax refunds are shrinking this year.
The American Rescue Plan bumped up the total credit by over $1,000 per child for 2021 — but if you already received half of it in advance, the amount you get at tax time could end up being smaller than it was last year.
What if I was eligible for the third stimulus check but never got it?
While most eligible Americans have already received their full stimulus check, there are a few exceptions.
Common reasons for a partial or missed payment include:
Someone claimed you as a dependent on their 2020 returns, but you are no longer their dependent in 2021.
The government calculated your stimulus payment based on old or incorrect financial information.
The number of your qualifying dependents changed.
If any of these apply to you, you can claim the recovery rebate credit on your 2021 tax return.
To calculate your remaining credit, you need to know the size of your third stimulus payment, if you got one. And if you received a plus-up payment — an extra check sent to those who were shortchanged on their third stimulus payment — you need that amount, as well.
You can find all of this information in your IRS letter (Letter 6475) or your IRS online account.
More from MoneyWise
Sponsored
You're not alone this tax season
Tax season can be daunting. That's why H&R Block takes the guesswork out of taxes.
With step-by-step guidance, real-time results, acess to on-demand tax experts, and more, you can know what to expect when you finish.
Get started for free today with H&R Block and get your max refund guarantee.