20. Key West, FL Located at one of the southernmost points in the U.S., Key West is a small, charming community with a tropical climate and some of the best sunsets in the country.
With a relatively small population of about 26,000, the quaint island gives you not only warm weather year round, but also plenty of opportunities to ditch your car. Its modest size means all you'll need is a good pair of walking shoes to get you where you need to go, making it a great spot for those who lead an active lifestyle.
There's plenty to do in Key West, with Duval Street hosting a ton of bars, restaurants and entertainment options. The city is also a vibrant hub for the LGBTQ+ community.
On top of great culture, the city has accessible, local health care, with The Lower Keys Medical Center offering both emergency and routine services.
Key West places low on our list of recommendations because of the high cost of living and the odd hurricane. According to demographic data resource Best Places, Key West's transportation, housing and health care costs are above the national and state averages.
While costs can be high, Florida is one of the few states that doesn't have a state income tax, so your funds are your own.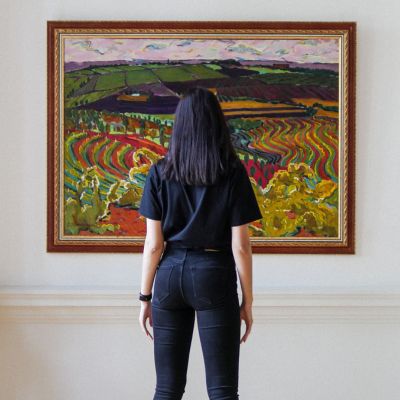 Contemporary art has outperformed the S&P 500 by 131% for the past 26 years. Join the exclusive platform to invest in million-dollar works by artists like Banksy, Basquiat, and more. Get started today and diversify your portfolio with art.
Learn More
19. Daytona Beach, FL This tourist destination is right on the beach and sees around 9 million visitors a year — you'll never be short on things to do if you retire in Daytona Beach.
Popularity does have its drawbacks, though. Between the Daytona 500 and the annual flood of spring breakers, there will be periods when the city is extremely busy.
But, if you can put up with the hustle and bustle, Daytona is a great spot for retirement due to its below-average low cost of living. Best Places reports that the local health care, grocery and housing costs are less than the average throughout the state and the U.S.
If you're looking for some culture away from the beach, the city has a ton of options for you to check out from museums to theater and fine arts.
The weather is sunny year round, and there are more than 20 championship golf courses in the area — so stock up on sunscreen!
18. Newport, RI A beautiful port town surrounded by the Atlantic Ocean, Newport, RI is a place full of rich history and probably as close to living in colonial America as you can get — but with electricity.
Newport has a number of museums to visit, including The Redwood Library and Athenaeum — which is the nation's oldest lending library. Festivals for any kind of enthusiast also take place in Newport, from film to folk to jazz.
Newport is one of the more expensive coastal cities when it comes to cost of living, with higher-than-average costs for housing, grocery and utilities, according to Best Places. It's not totally tax-friendly either, with social security retirement benefits being taxable in Rhode Island.
Fortunately, health care is affordable and costs less than the national average. The Newport Hospital offers financial aid to those eligible and has financial counselors to help guide you in paying for services. It's also an accessible location, with trains and an airport nearby to whisk you away to Martha's Vineyard or the scenic beauty of Maine whenever you want.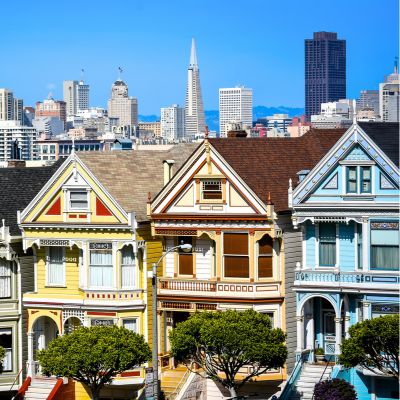 Believe it or not, you don't need millions, or even hundreds of thousands to invest in real estate. Arrived is an online platform where you can invest in shares of rental homes and vacation rentals without the headaches of being a landlord.
Learn More
17. Charleston, SC Located right on the South Carolina coast, Charleston is a tourist destination with beautiful moss-draped live oaks and gorgeous pastel-colored waterfront homes.
The retirement hub is Hilton Head, with many upscale communities aimed at retiring baby boomers. Whether you're opting for a newly constructed apartment or a refurbished historic home, these communities are heavily oriented toward golf.
Charleston's cost of living is slightly above the national average when it comes to housing, grocery and utilities, but the transportation and health care costs are below average. Plus, it's home to seven hospitals, providing residents with lots of options when seeking medical care. South Carolina also doesn't tax social security retirement benefits, which definitely makes it worth considering as a place to settle down.
Just as the climate is pretty mild, the city's inhabitants are also called the most polite in the nation.
16. Melbourne, FL While you may not be moving down under, Melbourne, FL still has sunshine, white sandy beaches and a low cost of living — without the giant spiders.
Located midway down the east coast of Florida, the city has two municipal golf courses, four swimming pools, 500 acres of park space and six community centers full of programming for seniors.
If water sports are your thing, you can take advantage of the 33 miles of beach along the Atlantic Ocean. There are plenty of options for surfing, fishing and sailing, and you can explore the many waterways connecting to the intercoastal.
From grocery to health to housing, Melbourne's living costs are below both the national and state averages, according to Best Places. There are a few medical care options within the city that offer access to rehabilitation, emergency and routine care. The average home cost in Melbourne is also below the state average at $277,000.
Melbourne has several museums if you want to absorb some culture, plus plenty of performing arts venues and the Brevard Symphony Orchestra.
15. San Diego, CA One of the most popular retirement communities since World War II, San Diego is a place for those who love the water but want more of a city feel.
This city has some of the best weather in the U.S., raining only 10 inches per year, mostly from January through early spring. That means you'll have plenty of opportunities to soak up the sun on beaches along the coastline, at Balboa Park or on the Torrey Pines Public Golf Course.
If you've already been to the world-famous San Diego Zoo, there are plenty of other cultural hubs for you to visit, like the Museum of Art and the Museum of Natural History. There's also a vibrant art scene for you to explore, akin to any major southern California city.
While the cost of living might skew a little higher, those costs can be cut down significantly if you're okay settling for an apartment that is not directly on the water. Health care, fortunately, is less expensive than the national average, and San Diego has dozens of hospitals.
14. Napa, CA If you prioritize a luxurious lifestyle over frugality, retiring in Napa could be your dream come true.
It is known as a tourist destination to many, but there are plenty of retirement communities in Napa you can join if you don't mind a little higher-than-average cost of living and taxes. If you can swing it, you'll certainly be rewarded by the Napa lifestyle.
Imagine being able to spend your days touring famous wineries anytime you want — and eating at fabulous restaurants that pair perfectly with your drinks.
If you get sick of wine — which, how dare you — San Francisco is an easy drive away. You can get your fill of culture in one of the most vibrant cities in America without having to pay the inflated price of actually living there.
Nature is a big selling point for Napa as well, sitting right on the Napa River and surrounded by beautiful mountain ranges.
13. Newport, OR Sitting in a secluded area between Portland and Eugene, on the north side of the Yaquina Bay, Newport hosts a relatively small population of 10,000 and maintains an average cost of living.
Health care is fairly affordable and the Samaritan Pacific Communities Hospital also offers financial assistance as well as a discount program for those who are uninsured, regardless of economic status. Even better? Social security retirement benefits are exempt from income taxes.
For your relaxation, there are scenic beaches and plenty of opportunities for boating, kayaking, hiking and fishing. With its iconic Yaquina Bay Bridge and plenty of walking trails that lead to two local lighthouses, this town makes good use of its waterfront location.
Crabby retirees are welcome, as Newport is considered The Dungeness Crab Capital of the World — a rare delicacy that surpasses King Crab in flavor.
While the town is small, it has a range of activities for you to enjoy from whale-watching boat tours to the Oregon Coast Aquarium.
12. Rehoboth Beach, DE Nicknamed The Nation's Summer Capital, Rehoboth Beach has a lot going for it. It's been nominated by the AARP as one of the best places to retire and Reader's Digest says it has some of the best boardwalks and beaches to be found. Many of those sandy shores are wheelchair accessible, too.
For outdoors enthusiasts, you'll love Cape Henlopen State Park and there are over a dozen public golf courses for you to enjoy. If you're looking for museums or a variety of restaurants, Rehoboth Beach has plenty, from fresh seafood at Cultured Pearl to Nicola Pizza.
The sights sure do offer a great reason to retire in Rehoboth Beach, but it also boasts an average cost of living and tax friendliness for retirees. Delaware does not tax social security retirement benefits or have an estate or inheritance tax. Plus, they offer a $12,500 deduction on income from pension or retirement savings accounts.
11. New Bern, NC New Bern — the birthplace of Pepsi — is not only one of the oldest towns in the state but it's also one of the fastest growing. It was even named a Certified Retirement Community by the State of North Carolina in 2015.
This town has a lower-than-average cost of living, which means you can spend those savings in the downtown core — full of delicious restaurants and charming boutiques. The median home cost in New Bern is $181,800, according to Best Places — a pretty significant comparison to the overall median home cost in North Carolina, $242,300.
Though health care costs in New Bern are slightly above average, Craven Region Medical Center offers discounts and financial assistance for eligible patients.
The town has something for everyone. It's full of historic architecture that's been restored by the residents with plenty of golf courses and marinas for you to enjoy. You can take a picturesque walk in the Croatan National Forest, check out Tryon Palace site and gardens or attend a play at New Bern Civic Theatre.
10. Exeter, NH Although it has a population just under 15,000, Exeter has more to do in terms of cultural events than most towns of a similar size.
Exeter is a very walkable community with older buildings and historic sites that give off a classic New England charm. The town's pinnacle is the elite private school, Phillips Exeter Academy, which was founded in 1781. Just outside the grounds are the Old Town Hall and Old Public Library, each built in the 19th century.
Health care costs are below average, and tax-wise it's a pretty retiree-friendly city. Retirement income is not taxed at the state level in New Hampshire, nor are there any sales, inheritance or estate taxes.
While you're not as close to the ocean coastline as some of the other entries on this list, you can sit on the shores of the Squamscott River and enjoy fishing and boating.
9. Durham, NH Hosting the University of New Hampshire, Durham is a vibrant coastal town for people looking for a more quiet retirement. Its population of just over 14,000 offers that in spades.
It is situated beside Great Bay at the mouth of the Oyster River, so it features a ton of walking trails and waterfront parks. The town has also partnered with a number of conservation projects, putting over 25% of Durham's land under some form of permanent conservation.
Thompson Hall is listed on the National Register of Historic Places and makes for a prominent feature of both the university and the town. The university also feeds the local events with sports and culture.
The cost of health care in Durham is below the national average and Wentworth Douglas Hospital is nearby and accessible. Since you're in close proximity to the popular city of Portsmouth, you get all the benefits of the city's infrastructure — just at a lower cost of living.
8. Annapolis, MD As the state's capital and one of the oldest, most distinguished communities in America, the history of Annapolis can be traced all the way back to 1649, when Puritan exiles from Virginia settled there.
The city has the largest collection of 18th-century buildings in the country, with most preserved in the Colonial Annapolis Historic District. The climate is temperate and walkable, so you'll be able to take in those historic sites easily and efficiently.
Despite the higher-than-average cost of living, Annapolis is quite a tax-friendly place for retirees as some types of retirement income are exempt from state taxes.
In terms of culture, the city has the Colonial Players — a company with a small theater-in-the-round stage located right near the U.S. Naval Academy — and the Annapolis Summer Garden Theatre, which hosts three plays every summer.
If you're looking for things to do outside of theater, there are plenty of ensembles including a chamber orchestra, opera, symphony orchestra and ballet.
7. Dover, NH Situated between the White Mountains and the Atlantic Ocean, Dover is the oldest permanent settlement in New Hampshire. It has a current population of around 30,000, and it's growing quickly.
Dover's architecture draws from its history as a leader in the textiles and brick industries. Those textile mills were forced to close during The Great Depression, but have been renovated over time to give them new life as homes, businesses and art galleries.
There are plenty of festivals that take place throughout the year, such as Apple Harvest Day in October, and the summer-long Cochecho Arts Festival. The Woodman Institute Museum is also a staple, encouraging the town's education in history, science and the arts.
The cost of living, combined with Dover's beautiful scenery, definitely makes it an enticing place for retirees. The costs are comparable to the national average overall, and both health care and transportation costs are below average, says Best Places.
The city has easy access to Amtrak trains taking you to Portland and Boston and is only a short drive from the Manchester-Boston Regional Airport.
6. Olympia, WA Located on the very southern tip of Puget Sound on Budd Inlet, Nature is plentiful in this community.
Olympia National Park is perfect for hiking, and Puget Sound provides a draw for sailors and fishermen alike. While there's quite a bit of rain in Olympia, that means all its open parkland space has lush, picturesque greenery that you won't find anywhere else.
If you prefer the indoors, there are a number of theater companies in the community, and the Olympia Symphony Orchestra performs regularly at the Washington Center. Shopping for cool finds on a budget is also a must in Olympia, as its home to one of the largest flea markets in the country.
The cost of living in Olympia is on the low end of national averages, despite the median home cost being $453,400 according to Best Places. Additionally, Washington is one of nine states that does not have an income tax, making any income from a pension, retirement account or social security tax free at the state level.
5. Columbia, MD One of Money Magazine's 10 Best Places to Retire in 2022, Columbia is the center of ten self-contained villages, and it has an expansive shopping area for residents.
The Mall in Columbia is an outdoor focal point of the city that contains over 200 stores and restaurants and a 14-screen AMC movie theater. With such a great opportunity to shop, it's definitely worth considering the base costs of living in Columbia.
While the cost of living in Columbia is just above what you'd pay elsewhere in the state, health care costs are lower than average. Plus, financial assistance and payment plans are available at nearby hospitals.
And you don't have to worry about being stuck in one place — there are plenty of transportation options nearby, including the Baltimore-Washington International airport.
If you prefer to enjoy what's in your own backyard, there are plenty of things to keep you busy locally, like the nearby lakes — Lake Kittamaqundi, Lake Elkhorn and Wilde Lake — and many parks.
4. Wilmington, NC Located at the mouth of the Cape Fear River on the Carolina coast, Wilmington is one of the fastest growing cities in the area, with a population well over 100,000.
If you really love long walks by the waterfront and don't just say that as a cheesy line, Wilmington will put you to the test with its mile-long path by the river. You'll also be within minutes of North Carolina's best beaches to stroll upon.
For those who prefer walking on the green, check out the 50 golf courses within an hour's drive, including Magnolia Greens Golf Plantation and Bald Head Island Club. You can also indulge your shopping habits at Mayfaire Town Center and the historic downtown's Cotton Exchange.
Luckily, with all these tempting shops around, the cost of living in Wilmington is below the national average, according to Best Places. Health care costs are above average in Wilmington, but they boast a strong team of physicians from University of North Carolina's renowned medical school — which was ranked in the top five best medical schools for primary care by U.S. News.
3. Myrtle Beach, SC Known as the quintessential retirement spot and located in a state that's tax-friendly, Myrtle Beach is popular for a reason.
The community has a low cost of living with a variety of housing arrangements for you to choose from. The median home cost is $218,700, or you can rent a two-bedroom apartment for an average of $977 per month.
The mild climate means you can enjoy the 120 golf courses and the expansive beach, which runs uninterrupted from Pawley's Island to North Myrtle Beach. That's around 60 miles of coast for you to explore.
You will never be short on restaurants to try, as there are over 1,800 for you to choose from. Some stand out attractions include the Carolina Opry, which features big named acts year round and Dolly Parton's Pirates Voyage Dinner and Show.
It's also a hotspot for culture, with seven theaters putting up various entertainment acts like music, dance and comedy. While Myrtle Beach is popular with retirees, the population over 65 is only 15%, so you'll find youthful freshness in the mix, too.
2. Portland, ME Often mentioned as one of America's most livable cities, Portland is an ideal place to retire — like a big city with a small-town New England feel.
It has a great deal of historical sites, a thriving downtown core, the famous Old Port District, plenty of old Victorian homes and pristine beaches. They also recently completed a 30-mile network of bike and walking trails running partially along the water, making for a glorious stroll on a sunny day.
If you've already taken the entirety of Portland's extensive restaurant scene, there's also music, visual art and several museums to help you pass the days.
The cost of living in Portland is on the lower end of the national average, according to Best Places. Though housing is a bit more expensive than average, health care costs are low compared to other states. And when it comes to tax-friendliness, Maine entices with its lack of tax on social security income.
1. Sarasota, FL Ranked by the U.S. News & World Report as the best place to retire for 2021/2022, Sarasota is also considered by many to be the second-biggest hub of culture in Florida behind Miami.
It's home to the Florida West Coast Symphony and the famous Sarasota Music Festival, plus their own ballet and theater companies. Sarasota is also the winter hub of the Ringling Brothers circus.
This city is full of things to marvel at, and its cost of living still manages to stay lower than average across all fronts — housing, transportation, grocery, utilities and health care. Sarasota is accessible to multiple health care providers, leaving you options for your unique financial and medical needs.
The city of around 52,000 has an interesting and compact downtown with a variety of different cultural neighborhoods. Its amazing weather and proximity to the Gulf of Mexico have made Sarasota a popular spot to live out your golden years.
Sponsored
Follow These Steps if you Want to Retire Early
Secure your financial future with a tailored plan to maximize investments, navigate taxes, and retire comfortably. Zoe Financial is an online platform that can match you with a network of vetted fiduciary advisors who are evaluated based on their credentials, education, experience, and pricing. The best part? - there is no fee to find an advisor.