Virginia
According to a recent study by WalletHub, Virginia is the best state for retirees when considering things like affordability, quality of life and health care. Those who choose to retire in the state can enjoy a high quality of life with great access to adult programs and activities, and low crime rates. It also has a number of highly rated geriatric hospitals and no shortage of dentists, either.
The state is also a great place to retire in terms of taxation as it no longer has estate or inheritance tax. The median cost of a home in the state is also enticing at $365,000, about $23,000 below the national figure.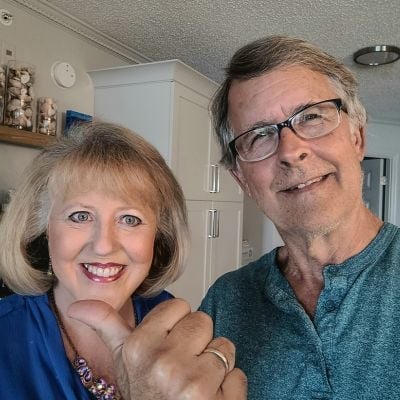 Florida
Florida was ranked the second-best place to retire according to the same study, coming in just below Virginia. The state is known for being filled with retirees, and has one of the highest populations of citizens aged 65 and over. The best part? Even with a higher older population, Florida has one of the lowest percentages of workers in the 65+ age bracket, meaning older generations who relocate to the Sunshine State aren't doing so to keep working.
Plus, with increased numbers of older folk, the state is sure to have lots for them to do. Fancy a visit to the movies or to see a show? Florida has one of the highest numbers of theaters per capita of all 50 states. As for the savings part, Florida has no state income tax. On top of that, the cost of living there is on par with the national average.
Colorado
Don't enjoy warm weather year-round? Consider making Colorado your retirement spot. With the Rocky Mountains at your door, there's plenty to do for the outdoorsy retiree. If theaters, museums and art galleries are more your thing, Colorado has it all from the Denver Art Museum to the Colorado Shakespeare Festival.
Low health care costs are another reason to make the state your retirement destination. According to the WalletHub study, Colorado's in-home health care service costs are the third-lowest of all 50 states. Plus, the average monthly cost for health insurance in the state currently sits at about $490, which is well below the national average of $560.
Colorado also offers retirees a tax break. Depending on age, those who decide to retire there can expect to deduct anywhere from $20,000 to $24,000 from their total taxable income each year, making those installments nearly tax-free.
Trade your favorite stocks any time
Investing doesn't have to be hard. Robinhood is the only place you can trade stocks, options and ETFs 24 hours a day, 5 days a week, all still commission-free. Start building your portfolio with as little as $1.
Get Started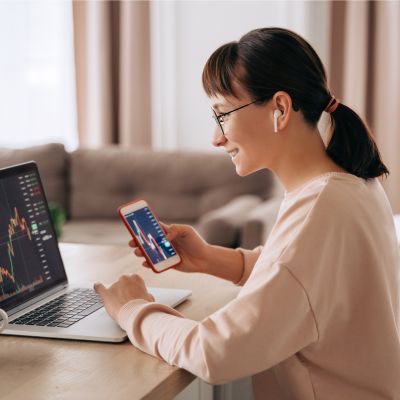 Wyoming
Coming in as the fourth-best state to retire is Wyoming. It falls near the top of the pack due to health care, a metric that considers factors like hospital availability and quality.
Plus, the Mountain State is known for its low levels of air pollution and a relatively low cost of living compared to other states, sitting within the country's 20 most affordable states in a recent survey.
Wyoming also has affordable housing prices, which is an important factor for potential retirees to consider. With national home values currently sitting at about $339,048, Wyoming's values are on par — and even a little lower — at $329,800 according to real estate website Zillow.
And when it comes to tax advantages, Wyoming has no shortage of offerings. There are no personal or corporate income taxes by the state. Because of this, there are no taxes on pensions, Social Security or payments from retirement accounts at a state level.
Delaware
Finally, rounding out the top five best states to retire in is Delaware. The state has a relatively high quality of life ranking according to WalletHub, and its health care has consistently ranked within the top 20 states in categories measuring health care quality and access, and overall public health across America.
Tax incentives also earn Delaware its number-five spot on the list. Retirees enjoy no sales tax, no tax on their Social Security income and only a partial tax on withdrawals from retirement accounts. Finally, Delaware offers miles of beachfront, which is among the cleanest in America, and a moderate climate — meaning freezing winters and sweltering summers won't be your reality.
Sponsored
Meet Your Retirement Goals Effortlessly
The road to retirement may seem long, but with WiserAdvisor, you can find a trusted partner to guide you every step of the way
WiserAdvisor matches you with vetted financial advisors that offer personalized advice to help you to make the right choices, invest wisely, and secure the retirement you've always dreamed of. Start planning early, and get your retirement mapped out today.