Can you afford to tie up your cash in your mortgage?
Your home is a non-liquid asset. If you're ever in need, it will take time to turn it into cash.
That could come in the form of a sale, though a home equity loan or home equity line of credit would be a quicker, less drastic option.
Either way, it will cost time and money. That's why, before using your excess cash to pay off your mortgage early, it's important to make sure you've set up an emergency fund to deal with any unexpected costs.
Keeping enough cash on hand will allow you to quickly and easily account for unexpected repairs, medical bills or a job loss. The general advice is to have three to six months of income saved for an emergency fund.
The amount that is ideal for you will depend on your financial situation. If you and your spouse are working and have no dependents, three months might suffice. If you have a single-income household, along with dependents, six months is ideal.
More: Create an emergency fund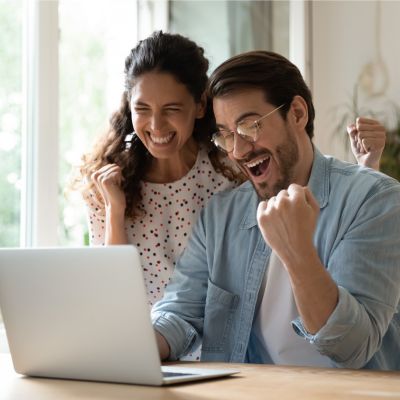 Compare current mortgage rates from top national lenders. Get the best rate for your purchase or mortgage refinance.
Compare Rates
Should I pay off my mortgage or invest?
When mortgage rates were hovering around 3%, you only needed to make more than 3% on your investments to come out ahead. As interest rates rise, that goal becomes trickier.
If you'd rather think in dollars than percentages, you can use a mortgage payoff calculator to tally the amount of interest you'd save over time by making extra payments.
Keep in mind, when you're thinking about your investments' estimated rate of return, it's just that — an estimate. Especially with more volatile investments like stocks, you need to balance your odds of making good money with the more certain savings of paying down your mortgage balance.
Pros of paying off your mortgage early
The first pro to paying off your mortgage early is that you eliminate those monthly payments. This frees up more cash to you to spend however you choose monthly.
You can also potentially save thousands of dollars on interest and build massive equity in your house. If you need to tap into the equity you've built up for emergencies, owning more of it will help you be more flexible.
Ultimately, the biggest pro to paying off your mortgage is peace of mind. If you're only worried about mortgage debt, paying it off means you get to be debt free.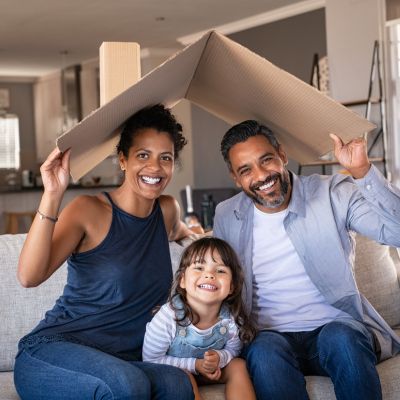 Home insurance is an essential expense – one that can often be pricey. You can lower your monthly recurring expenses by finding a more economical alternative for home insurance.
SmartFinancial can help you do just that. SmartFinancial's online marketplace of vetted lenders allows you to quickly shop around for rates from the country's top insurance companies, and ensure you're paying the lowest price possible for your home insurance.
Explore better rates
Cons of paying off your mortgage early
The biggest con in paying off your mortgage early is that it ties up all your money in one asset. It'll hinder your liquidity in the long-run if you don't plan your finances appropriately.
The federal government also makes certain costs and fees associated with your mortgage tax deductible. If you pay off your mortgage early, you'll miss out on deductions for things like interest on your home, mortgage insurance premiums and late payment fees from your taxes.
The resulting cash you'll invest into your home equity will also be determined by the housing market. If there's a crash, and you're not able to sell your house fast enough, you might lose a fair bit of money.
How to pay off your mortgage early
The most obvious option is to pay a lump sum on top of your monthly mortgage payment — but it might not be as easy as you think. Some lenders might have prepayment penalties or might not accept extra payments.
This is why it's important to get in contact with your mortgage lender and make sure they don't have any prepayment penalties or extra charge. It's also important to tell them that the payment will be allocated to the principal balance, not the following month's payment.
Some mortgage lenders allow you to have a biweekly payment plan instead of a monthly mortgage payment. You can knock eight years off your 30-year mortgage just by breaking up your monthly payments in two.
If you can keep a similar interest rate and are willing to pay more monthly, you'll pay off your mortgage in no time.
Mistakes to avoid when paying off your mortgage early
Paying off your mortgage early can have a lot of benefits if done correctly. Taking stock of your overall financial situation and mortgage terms can help set you up for success.
The importance of having an emergency fund cannot be understated. It's advisable that you have at least six-months worth of funds available to make sure you're protected in case of an unexpected financial hardship.
If you have any other higher-interest debts, like credit cards or car loans, it's best that you pay those off first before your mortgage debt.
Basically, the most important thing you can do is make sure you have a comfortable amount of cash within reach. Paying off your mortgage early is great, but it might be best to hold off if it means being ready to weather a financial hardship.
Sponsored
Secure your retirement with a reverse mortgage
If you're low on cash savings and investments but have wealth in your home, a reverse mortgage is a great option for covering retirement expenses.
Mutual of Omaha is a trusted insurance provider that helps you make the most of your home equity.