What is financial hardship? You're in financial hardship when you're unable to make payments toward a debt due to a challenging life event, such as an injury, divorce or loss of income.
Writing a hardship letter is a formal way to explain why you're unable to meet your obligations on time.
After reviewing your letter, your lender may decide to make adjustments to help keep you in good standing. For example, your lender might offer reduced or deferred payments.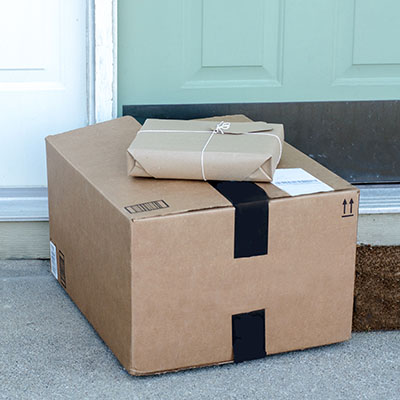 How a financial hardship letter can help A financial hardship letter may be necessary to persuade your lender to change the terms of your mortgage.
The letter provides documentation of your financial hardship and allows your lender to consider a loan modification, which would keep you in the same mortgage but with new terms that should be easier to meet.
Or, you might send a financial hardship letter to your credit card company if you're worried about your debt during the pandemic — and the same goes for the company handling your auto loan, or your student loan creditor.
In a financial hardship letter, you may request:
A lower minimum payments.
An adjusted interest rate.
A suspension of past-due amounts.
A "short sale" of your home. (That's when a lender allows you to sell the property for an amount lower than the loan balance.)
How a hardship letter should be structured Your hardship letter should be specific to your situation. But there's a general format that can help guide you through the process.
1. First paragraph
Tell your lender why you're writing the letter, whether it's due to a job loss, medical emergency or something else. State what you're asking for, such as a reduced interest rate or a lower minimum payment.
2. Second paragraph
Describe what you're doing to resolve your hardship and keep up your payments. You might mention that you're tightening your monthly budget or picking up a second job. Be clear and specific about the actions you're taking. You want your creditor to feel confident that you're working to make your situation better.
3. Third paragraph
Offer a solution. For example, explain how a reduction in your minimum monthly payment would allow you to get back on track with the loan.
4. Fourth paragraph
Close the letter and show gratitude. Thank your lender for its time and consideration. Mention any supporting documentation you're enclosing with your letter, such as bank statements, relevant bills or proof that you lost income. You want to include evidence that supports your claim of hardship.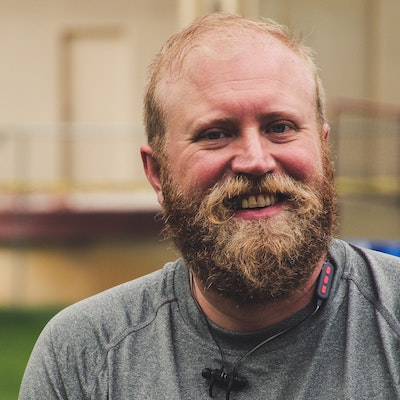 Sign up for Credit Sesame and see everything your credit score can do for you, find the best interest rates, and save more money at every step of the way.
Get Started—100% Free
Remember these tips for crafting an effective letter Writing a hardship letter involves describing your situation and being clear about what you're asking for. Follow these tips to help craft a letter that your lender will consider.
Be honest and accurate
Share details of your financial situation that are true and accurate. You should have proof to back up what you're saying. Do not exaggerate, or make false claims.
Be concise
Keep your letter simple and straightforward. Focus on communicating your goal and provide information that's relevant. Keep your letter to one page.
Show responsibility
You'll want to prove to your creditor or lender that you are accountable and working toward solutions. Avoid placing blame on others or shirking responsibility.
Proofread
Keep your language natural, and always proofread your letter to check for for spelling or grammar mistakes.
Keep your eyes on the prize
Be clear about what it is you want, whether that's an adjusted payment schedule or a lower interest rate. Show that you need the creditor's help and that you'll do your part to achieve your goal.
Consult a financial coach
Consider talking to a financial coach or friend who can help review your letter, discuss options and ensure you're putting your best foot forward.
Be genuine.
Express yourself sincerely and honestly. Your lender receives hundreds of hardship letters. Make yours personalized.
What if my lender won't work with me? If you're unable to strike a deal with your mortgage lender, there are other steps you can take to improve your financial situation.
If your financial hardship involves medical debt, you may want to consider taking out a debt consolidation loan at a lower interest rate to clear that debt more quickly and affordably.
Look for other ways to save on expenses. Make sure you're getting the lowest rate on homeowners insurance, and don't be discouraged if the first company you turn to can't offer you a better deal. Comparison shop to find the coverage you need at the right price.
Sponsored
Here's how to save up to $700/year off your car insurance in minutes
When was the last time you compared car insurance rates? Chances are you're seriously overpaying with your current policy.
It's true. You could be paying way less for the same coverage. All you need to do is look for it.
And if you look through an online marketplace called SmartFinancial you could be getting rates as low as $22 a month — and saving yourself more than $700 a year.
It takes one minute to get quotes from multiple insurers, so you can see all the best rates side-by-side.
So if you haven't checked car insurance rates in a while, see how much you can save with a new policy.