What is a townhouse?
A townhouse — or townhome — refers to a multilevel single-family home that shares at least one wall with a neighbor. Townhomes are often tall, skinny houses attached in rows. If the walls are thin, you may end up getting to know your neighbors better than you expected.
Townhomes are found in both urban and suburban areas and often have a uniform community look and their own homeowners association. That said, not all townhouses have an HOA, and many older developments do not have a uniform appearance.
Stop overpaying for home insurance
Home insurance is an essential expense – one that can often be pricey. You can lower your monthly recurring expenses by finding a more economical alternative for home insurance.
SmartFinancial can help you do just that. SmartFinancial's online marketplace of vetted home insurance providers allows you to quickly shop around for rates from the country's top insurance companies, and ensure you're paying the lowest price possible for your home insurance.
Explore better rates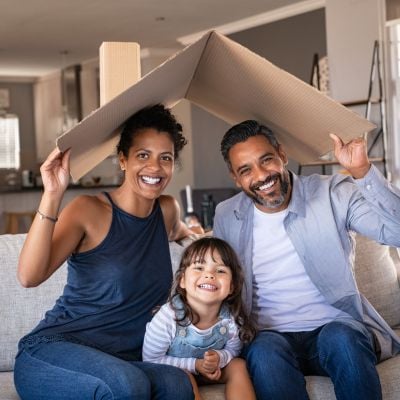 Is buying a townhouse a good idea? Townhouses have some unique characteristics that make them the perfect option for people with certain lifestyles and priorities. But before deciding to buy one, it's important to weigh the pros and cons.
Pros of a townhouse
More affordable: Townhomes are usually cheaper than free-standing (or detached) single-family homes. That's because you share a wall with your neighbors and are not paying for a yard. It can be a great option for first-time homebuyers who want more interior space but don't need much outside.
Less maintenance: Since you won't have much of a yard — if any — a townhouse requires less work to maintain. Some HOAs cover all exterior maintenance, but you'll pay a monthly fee, which may also go toward amenities, common area improvements or repairs.
Community perks: Many townhouse developments include access to amenities such as gyms, swimming pools and clubhouses.
Exercise: Multiple floors means you'll boost your cardio levels by running up and down stairs every day.
Outdoor space: Even though you won't have a big yard, many townhouses include patios or patches of green space so you can get fresh air or grow a small vegetable garden.
Neighborhood friends: It's easier to make friends with neighbors when they are so close.
Cons of a townhouse
Noise: Sharing walls mean you have to be respectful of noise. (Hopefully your neighbors will be, too.)
Stairs: While stairs can be great exercise, they also may be difficult for aging homeowners or those with chronic pain.
HOA: A strict homeowners association might restrict some of your freedoms.
Do townhouses appreciate?
Townhouses are likely to appreciate over time, however at a much different rate than a stand-alone house does. When you own a townhouse, you don't actually own the components that can increase a home's value: the common areas and the land.
Because homes tend to come with more land, they appreciate in value faster and at a higher rate compared to townhouses.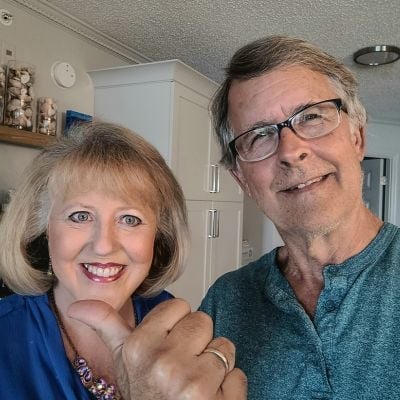 How do townhouses compare to condos and apartments? Apartments, condos and townhouses are types of housing that are often confused.
As mentioned, a townhouse is a multi-level home that shares walls with its neighbors. Townhouses are individually owned and typically have an exterior entrance. If you own your townhouse, you own the land it sits on.
Condominiums — or condos — are individually owned units often in multistory buildings or communities of buildings. There can be hundreds of condos in one building, meaning they don't all have private exterior entrances. Common areas are maintained through the HOA, which generally hires someone to manage the building.
Lastly, apartments are rented units within a building usually owned by a corporation.
6 things to consider when buying or renting a townhouse
You may get excited when you see how much cheaper townhomes are than detached single-family homes. But before making any big decisions, here are six things to keep in mind.
1. Budget
Before you start townhouse hunting, your first step should always be figuring out how much house you can afford. It'll save you from wasting time and getting attached to anything outside your price range. When calculating your budget, don't forget to add in any potential HOA fees.
2. Privacy
How much is privacy worth to you? It's worth factoring this into the final price. If privacy is tops on your priority list, a townhouse might not be the best idea. You'll be living so close to your neighbors that you may be able to hear them singing in the shower (among other things) and vice versa.
3. Common areas
Common areas can enhance your living experience, or they can be a complete disappointment.
For example, if you're planning to cut your monthly expenses by using the community gym, go check it out first. The word "gym" can mean different things to different people, and if it ends up being just a rickety old exercise bike and some jump ropes, you'll want to know beforehand.
4. HOA fees
Many townhouse owners pay homeowners association fees. These monthly dues can vary widely, but expect to pay at least a couple hundred dollars per month. When comparing townhouse communities, make sure the HOA fees fit into your budget and seem fair.
5. HOA rules
Just like HOA fees can vary, so do the rules. Some HOAs are relaxed, while others are ridiculously strict and may have rules on owning pets, how you decorate your house, where you can park, who can live at your house, and other things. Before committing, make sure none of the rules are going to drive you crazy.
6. Space
Since you're basically purchasing the interior of a house, make sure it's suitable for your lifestyle. This is especially important when it comes to the layout of different floors. Ideally, you'll want things arranged so you don't have to climb five flights of stairs every time you need the bathroom or want a snack.
Sponsored
Follow These Steps if you Want to Retire Early
Secure your financial future with a tailored plan to maximize investments, navigate taxes, and retire comfortably.
Zoe Financial is an online platform that can match you with a network of vetted fiduciary advisors who are evaluated based on their credentials, education, experience, and pricing. The best part? - there is no fee to find an advisor.