What is a condo? Condominiums — or condos, for short — are large property complexes or buildings divided into units and sold off individually. They're often similar in layout to apartments, but residents of the building own their units, and the building's needs are managed by a homeowners association (HOA) often with the help of a property management company.
And unlike apartment renters, condo owners pay regular fees to maintain common areas.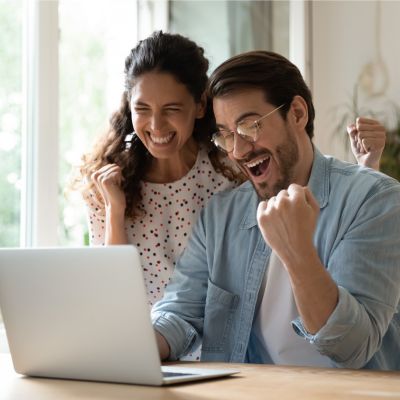 Compare current mortgage rates from top national lenders. Get the best rate for your purchase or mortgage refinance.
Compare Rates
How do condos work?
Many condominium complexes come with amenities to sweeten the pot for prospective buyers. These amenities might include swimming pools, tennis courts, gyms, party rooms and even dog-washing stations.
In addition to covering cleaning, repair and renovation costs for the common areas of the building and development, the monthly condo fees residents pay help offset the costs of these amenities. Condo buying checklist
Before you ask your real estate agent to make an offer on a unit, there are a few things you'll need to think through first.
1. Is a condo right for you?
If you're the type who likes to bounce out of bed on a Saturday morning to mow the lawn or clear your gutters while balancing on a ladder, a condo might not be the right place for you. In fact, condominiums are ideal for the opposite kind of person: someone who would rather pay to have those maintenance tasks addressed for them.
They're also a great option if you want to avoid the possibility of big capital expenditures like needing to buy a new furnace or air conditioner, or having to replace the roof.
However, there is a trade off when it comes to space. Condo complexes are most common in cities and downtown cores, where space is a hot commodity. Unless you're looking at high-end luxury condo communities, the options for square footage may seem a little concerning for someone with claustrophobic tendencies.
2. Talk to a real estate agent But if the limited space doesn't put you off, or maybe if it makes condos seem even more appealing, then find yourself a real estate agent to help you in your search. Ideally, you'll want to work with someone who has experience with condos.
Your agent should have helpful insights into the condo development companies of the buildings you're looking in, resale rates, and whether there have been financial or structural issues with the building. An agent also can help you navigate the application process with the condo association.
While you're looking at the building, also consider the neighborhood where you'd like to live. This is another great conversation to have with your real estate agent; be clear about what you're looking for in a neighborhood, so the agent can narrow down the condos that you'll see.
3. Make sure your options cover your preferred amenities
An important factor in choosing a condo is the type of amenities you need or want from your building.
A dog-washing station may sound silly — unless you own a pet with a tendency to lay down in mud puddles and then track the mud into your home. If you like to hold dinner parties but can only afford a studio or one-bedroom condo, you'll want to find a space with a party room or entertainment units.
Let your real estate agent know what's important to you, amenities-wise, so the two of you won't strike out in your search.
And keep in mind that the more amenities your building has, the more you're likely to pay in monthly association fees. If budget is a factor for you, it might be helpful to provide your agent with a list of your "need to haves" and a "nice to haves."
4. Stick to FHA-approved condo projects
The U.S. Department of Housing and Urban Development (HUD) maintains a list of condo developments that are approved by its Federal Housing Administration (FHA). Before you commit to a building, use the agency's search engine to find out what's available in your area.
Even if you're not planning to go with an FHA loan for your mortgage, building approval by the FHA tells you a few things about the property:
That construction on the building is fully complete.
That the condo association has enough money to fund capital repairs and replacements for the next two years.
That the association is putting aside at least 10% of its income into a reserve account.
That no more than 10% of the units can be owned by a single investor, other than the property developer, which is limited to under 49% ownership of units in the building at the time of approval.
That no fewer than 50% of the building's units are owner-occupied.
Basically, FHA approval will show you that the property is in good financial standing and well cared for. Because of the strict requirements, the FHA-approved options in your city may be a short list. But it's good to consult the list either way to see what's out there and get a sense of which companies are compliant.
5. Look into the property management company This is crucial in the process of selecting a condo. Your property management company is responsible for taking care of the maintenance of your building. A good chunk of your monthly fees go toward paying this company; you'll want to see that your money is being put to good use maintaining the building and its amenities.
Find out who manages the building you're interested in and do a little research to ensure the company doesn't have major complaints online and that it generally has a good reputation with residents of its buildings.
6. See if you can afford the fees
Maybe part of the reason you're drawn to a condo rather than a house is because it's more affordable. But when thinking about your costs, don't forget to factor in the monthly charges associated with condo living because they can significantly increase how much you end up paying every month, including your mortgage payment.
And don't forget to ask specifically what is included in this building's maintenance fees. It's best to know before you move in if snow removal or cleaning of common areas isn't included — that may be a dealbreaker for you.
7. Assess the unit
Maybe you love the building and the property management company, but don't neglect to tour the unit you're interested in purchasing. Even within a building, layout, finishings and overall condition can vary widely. It's important to make sure the space meets your needs before you sign at the dotted line.
Conventional Loan vs. FHA.
A walkthrough on the requirements of two common mortgage programs
See Guide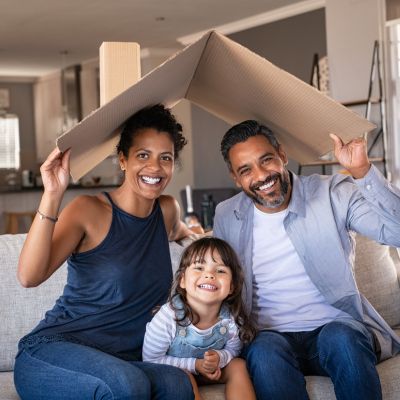 Home insurance is an essential expense – one that can often be pricey. You can lower your monthly recurring expenses by finding a more economical alternative for home insurance.
SmartFinancial can help you do just that. SmartFinancial's online marketplace of vetted lenders allows you to quickly shop around for rates from the country's top insurance companies, and ensure you're paying the lowest price possible for your home insurance.
Explore better rates
Is purchasing a condo a good idea?
Whether a condo is the right property investment for you comes down to whether you feel what you give up in terms of space, privacy and some freedoms doesn't outweigh the maintenance services, extra amenities and security.
Why it's a good idea There are many factors that make buying a condo a great option for would-be homeowners who want to minimize the work they have to put into a property, save a little money, get access to an assortment of amenities they couldn't otherwise afford on their own, and enjoy a secure environment.
Less maintenance
Not only do you not have to worry about everyday maintenance concerns like shoveling snow, raking leaves or deicing your walkway (not to mention getting rid of those darn palm fronds in warmer places), but you'll also get a big break on major maintenance issues.
When you buy a home, it's smart to have an emergency fund set aside in case a tree falls and damages your roof or your need to replace your HVAC system. Those expenses don't fall solely in your lap when you live in a condo complex.
Lower purchasing price
Generally, condos are more affordable than detached homes. If you're young, single or looking to downsize in retirement, it's an accessible option for homeownership without tying up too much of your future in a big mortgage.
Amenities Amenities are a real plus for condo dwellers. Swimming pools, gyms, rooftop patios — access to these perks can offset the overall smaller unit size. You don't necessarily need a whole house if you've essentially got a "family room" (community center) in your building. And through the condo fees, the costs of these amenities are spread around.
Security
Whether your building has a security guard or concierge, some residents will be comforted by the fact that someone is monitoring comings and goings in the building. Especially when you live alone or are often away, you'll have peace of mind knowing that your home is safe even whether you're not there.
Why condo living is not for everyone The complaints people have about condos are similar to what people hate about apartment living: size, privacy, noise. The big difference is that it's not as easy to just move if you're unhappy (or to see your awful neighbor get evicted).
It's important to weigh the downsides of condo-dwelling: It can be a bit of a risky investment and you lose a certain amount of privacy and personal space, especially in the common areas like parking, storage or even shared elevators.
Risky investment
When you buy a house, you're buying the land as well as the property that lives on it. With a condo, you don't get any land in the transaction. And because it's the land that tends to increase in value over time, with a condo your property value isn't going to increase at the same rate that it would with a house.
Less privacy
Living in a condo is a bit like living in a small town — all your neighbors will know all your business. That doesn't appeal to everyone.
Your condo association also will impose rules on everything including how and where you store garbage, what's allowed on your patio or balcony and what types of pets you can keep and how they're allowed to move through the building. It's not uncommon for residents to report one another when they observe violations. That can rub private people the wrong way.
Limited parking and storage
And it's not just your personal space and privacy that will be limited. Most buildings will have fewer parking spaces than units, and even if there's a parking spot available when you move, it may come with a hefty price tag.
Storage lockers can be another scarce commodity in condo buildings. Some complexes may not have enough for each unit, others may not have lockers at all.
Inconvenience in some areas
Remember you share this space with a number of other households. Even just moving in, you'll likely have to book an elevator for an allotted period of time. And depending on where your building is located, you may face some difficulties finding a space for your moving truck.
Conversely, when other residents move in or out, you'll lose an elevator for the day while they load or unload their belongings. And elevators sometimes just break down and need repairs, increasing competition for the remaining elevators in service.
Other maintenance issues may come up, such as fire alarm testing or water being turned off for construction. And all those great amenities may be closed at any point for either regular maintenance or emergency repairs as well.
Fees: They add up While your initial investment in a condo is typically less than the cost of a single-family home, condos come with fees.
There are two sets of fees you'll face:
Monthly: These are what you owe the condo association for the general upkeep of your building. It will also be used to cover the salaries of your association's employees: any doormen or security, and groundskeepers and handymen.
Assessment: There are payments you make to the condo association to cover additional expenses not covered by the monthly fees. Special assessments may be called to pay for rising insurance premiums or for unforeseen expenses the reserve fund can't handle. Those extraordinary costs are divided by all the residents of the building.
While you know what your monthly fees will be, going in, special assessments often come as a surprise. This is why it's so important to make sure your condo association has sufficient reserve funds set aside to avoid assessment fees adding up over time.
Next steps to buying a condo First, you'll want to figure out what you can afford on a mortgage. Once you're preapproved for a loan, find a real estate agent who knows the condo market in your city and tell the agent what you're looking for in a condo.
If you do your homework and work closely with your real estate pro, you're sure to find a condo that meets both your wants and needs — and hopefully in your budget.
Sponsored
Secure your retirement with a reverse mortgage
If you're low on cash savings and investments but have wealth in your home, a reverse mortgage is a great option for covering retirement expenses.
Mutual of Omaha is a trusted insurance provider that helps you make the most of your home equity.