Prices by region
Sales of previously existing homes dropped 3.4% in May, according to NAR data.
"Further sales declines should be expected in the upcoming months given housing affordability challenges from the sharp rise in mortgage rates this year," Yun said.
"Nonetheless, homes priced appropriately are selling quickly and inventory levels still need to rise substantially — almost doubling — to cool home price appreciation and provide more options for home buyers."
The West topped all U.S. regions in having the highest median home prices at $633,800, an increase of 13.3% from May 2021.
The Northeast had the second highest median home prices at $409,700, representing a 6.7% rise from one year ago.
The median price in the South was $375,000, a 20.6% jump from one year ago. The NAR noted that for the ninth consecutive month, the South recorded the highest pace of price appreciation in comparison to the other three regions.
Meanwhile, the median price in the Midwest was $294,500, up 9.5% from one year before.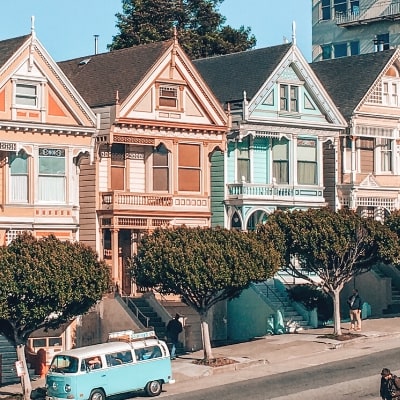 Fundrise helps you invest in real estate without having to buy a house. Let their state-of-the-art technology and in-house experience open the door to new opportunities today.
Sign Up
No change in distressed sales
With the U.S. already reporting a negative GDP for Q1, coupled with 40-year high inflation, experts are warning of an incoming recession that could put more financial strain on homeowners trying to make mortgage payments.
For now, NAR's May data shows distressed sales — foreclosures and short sales — represent less than 1% of all sales. That remains unchanged from the previous month and a year ago in May 2021.
But there are slight changes elsewhere.
NAR's data showed that first-time buyers were behind 27% of sales in May, down from 28% in April and down from 31% in May 2021.
"Declining home purchases means more people are renting, and the resulting rent price escalation may spur more institutional investors to buy single-family homes and turn them into rental properties — placing additional financial strain on prospective first-time homebuyers," NAR president Leslie Rouda Smith said in a statement.
"To counter this trend, policymakers should consider incentivizing an inventory release to the market by temporarily lowering capital gains taxes for mom-and-pop investors to sell to first-time buyers."
Sponsored
Get a piece of commercial real estate
Enhance your portfolio with high-return commercial real estate
First National Realty Partners is the #1 option for accredited investors seeking superior risk-adjusted returns in the grocery-anchored necessity-based retail space.
While commercial real estate has always been reserved for a few elite investors, outperforming the S&P 500 over a 25-year period, First National Realty Partners allows you to access institutional-quality commercial real estate investments — without the leg work of finding deals yourself.
Invest with First National Realty Partners now.