Overbuilt property markets
The top 10 American cities for investing in real estate AI Smith listed for Cardone were: Austin (TX), Dallas (TX), Nashville (TN), Atlanta (GA), Raleigh (NC), Phoenix (AZ), Tampa (FLA), Denver (CO), Charlotte (NC), Seattle (WA).
But he wasn't happy with that response.
"Those [top] four markets are all on the top five list of the most overbuilt markets," he said, suggesting that AI chatbots sometimes give out-of-date information and require fact-checking.
"Real estate is a very fluid thing."
Cardone didn't give a source for his "most overbuilt markets" claim but a report earlier this year by Redfin also listed Austin, Seattle and Denver among the fastest cooling property markets.
That being said, it's important to always take advice from such financial experts with a grain of salt. Cardone has been the subject of litigation in recent years over allegations of misleading investors.
He has denied the allegations, writing on LinkedIn it's a "tragedy our system is so litigious and people are encouraged to sue others in order to hold a company doing great things hostage."
Here's a deeper dive on these "overbuilt markets" and what this trend means for aspiring investors.
Stop overpaying for home insurance
Home insurance is an essential expense – one that can often be pricey. You can lower your monthly recurring expenses by finding a more economical alternative for home insurance.
SmartFinancial can help you do just that. SmartFinancial's online marketplace of vetted home insurance providers allows you to quickly shop around for rates from the country's top insurance companies, and ensure you're paying the lowest price possible for your home insurance.
Explore better rates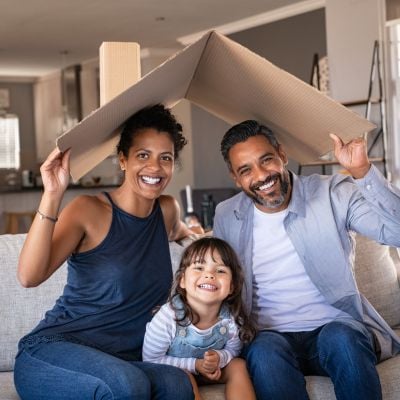 What's wrong with Austin and Seattle?
Austin was one of the boomtowns of the pandemic. It soared in popularity in 2021 and early 2022, with out-of-town remote workers moving there to take advantage of the historically low mortgage rates.
However, the capital of the Lone Star State is now experiencing a reversal. According to an October report from Redfin, more homebuyers looked to leave Austin than move in during the third quarter, marking the first time on record there wasn't a net inflow into the Texas capital. Median home price is down about 5% year over year and down nearly 20% from its pandemic peak.
The real estate company has described the city as "a victim of its own popularity." The surge of affluent home buyers during the pandemic pushed up property prices, and then the rapid rise in mortgage rates priced people out of the market, leading to a drop in demand.
Meanwhile, Cardone said he "wouldn't touch Seattle with anybody's money."
The Emerald City has suffered a major blow to its job market. A huge surge in tech layoffs in the wake of the pandemic — similar to that experienced in San Francisco — has shaken the Seattle economy and has resulted in a drop off in home buying demand and competition.
In October, the number of homes sold in Seattle fell 8.2% year over year, according to Redfin, and median home price was down 4.1%. And homes are lingering on the market for longer, too, for an average of 33 days — a 32.2% increase year over year, according to Rocket Homes.
What this means for real estate investors
When a property market is overbuilt — whether housing or commercial properties — this can lead to an excess supply, which can drive down property values.
As a real estate investor, this supply and demand imbalance can reduce your rental income (and potentially make it harder to find suitable tenants) and it could even lead to diminished profit margins.
Overbuilt markets also tend to see an uptick in vacancy rates — like we've seen in the office sector in saturated markets like New York City — which can cause financial difficulties for investors, who must keep up with mortgage payments, maintenance fees and other costs.
If the hassles associated with picking the right market, buying a property and becoming a landlord don't appeal to you, but you're still interested in real estate investments, there are other options.
You can invest in a residential real estate investment trust (REIT), which are publicly-traded companies that collect rent from tenants and pass that rent to shareholders in the form of regular dividend payments.
You may also consider crowdfunding platforms that allow everyday investors to pool their money to purchase property (or a share of property) as a group.
Sponsored
Follow These Steps if you Want to Retire Early
Secure your financial future with a tailored plan to maximize investments, navigate taxes, and retire comfortably.
Zoe Financial is an online platform that can match you with a network of vetted fiduciary advisors who are evaluated based on their credentials, education, experience, and pricing. The best part? - there is no fee to find an advisor.