So how big is the debt, really?
One trillion, let alone 33, is a number many folks can't quite wrap their heads around. It is "a million times a million" — though "trillion" sounds so close to "billion" that it's easy to lose track of just how behemoth a sum it is.
Here are a few ways to put the current level of U.S. debt, roughly $33 trillion, in perspective:
It's 22% higher than the U.S. gross national product as of June 30 (about $27 trillion).
It's six times the U.S. debt figure in 2000 ($5.6 trillion).
Paid back interest-free at the rate of $1 million an hour, $33 trillion would take more than 3,750 years.
Voters and elected officials can understandably get bent out of shape when they assume that running up so much debt is due to reckless and runaway spending.
We've all been told to spend less than you make, avoid high-interest credit card debt and delay material gratification on big-ticket items until you've worked out the numbers first.
All of that's true and smart. Excessive personal debt will force you to spend a lifetime playing catch-up, or to declare bankruptcy, which leaves a black mark on your credit score for between seven and 10 years.
But debt-wise, comparing the federal government to a family of four doesn't work. That's because the principles of personal finance don't apply to how governments spend. So unless you or someone you know plans to dress as Uncle Sam in the next local Fourth of July parade, dismiss the notion that governments are people. They play by entirely different pocketbook rules, which Krugman makes clear as crystal.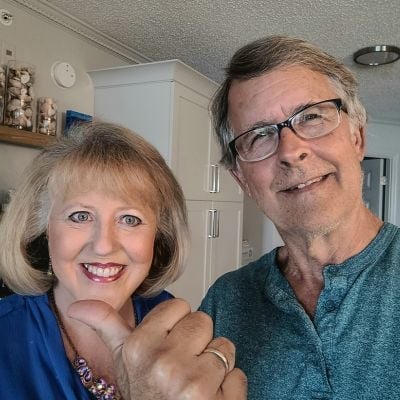 Debt grows, but revenues do, too
Need a pat explanation for why the government need not pay off its debt, even though you must? Here it is, in blunt Krugman style: "You are going to get old and eventually die. The government isn't."
In other words, the capacity of the United States or any sovereign nation to manage its debt boils down to one question: can it still produce revenue to meet its obligations? That's where his notion of "servicing" debt as opposed to paying it off in full comes into play.
To be sure, Krugman notes by way of Rudyard Kipling in his poem "Recessional," that all nations will be "one with Nineveh and Tyre" and cease to exist. But excluding such a tragic event — in which case debt would be irrelevant anyway — governments "normally see their revenues rise, generation after generation, as the economies they regulate and tax grow," Krugman wrote.
Sponsored
Follow These Steps if you Want to Retire Early
Secure your financial future with a tailored plan to maximize investments, navigate taxes, and retire comfortably.
Zoe Financial is an online platform that can match you with a network of vetted fiduciary advisors who are evaluated based on their credentials, education, experience, and pricing. The best part? - there is no fee to find an advisor.