What is Universal Basic Income?
The International Monetary Fund defines UBI as "an income support mechanism typically intended to reach all (or a very large portion of the population) with no (or minimal) conditions."
UBI has five core characteristics, as explained in a report by Autonomy:
It is paid at regular intervals, for example monthly, and not as a one-off grant;
It is paid in cash, which people can use as they see fit;
It is paid on an individual basis and not, for instance, to households;
It is paid to all, without need for a means test; and
It is paid without any conditions and regardless of employment.
The idea of guaranteeing all citizens a level of income that meets their basic needs is not a novel concept.
Centuries ago, English philosopher Thomas Moore touched on the concept of basic income in his 1516 book Utopia, and Martin Luther King Jr. advocated for guaranteed income in the 1960s to eradicate poverty.
More recently, 2020 Democratic presidential candidate Andrew Yang brought attention to UBI, when he recommended doling out $1,000 to American adults each month.
Administering a national UBI would be no small feat, which is why governments are starting with small pilot projects like Autonomy's proposal in the U.K.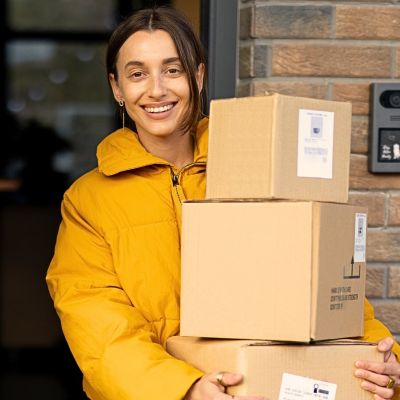 Capital One Shopping's browser add-on automatically applies coupon codes as you shop online. It's absolutely free – plus it takes only two clicks to install. Add the Capital One Shopping browser extension today and start earning discounts of up to 50% on the things you already buy.
Install for Free
For and against UBI
UBI has long been a topic of contention. While the goal of reducing poverty and inequality is well intentioned, a national UBI policy would come with a massive price tag, which would depend on changes to tax and social security systems, the economy and labor market.
Two of America's wealthiest individuals — Mark Zuckberg and Elon Musk — have spoken out in favor of UBI, sharing the view that it would protect people from the knock-on effects of technology, robots and artificial intelligence taking away people's jobs.
Speaking at the World Government Summit in 2017, Musk said the pace of technological change was leading to "a massive social challenge. And I think ultimately we will have to have some kind of universal basic income. I don't think we're going to have a choice."
Calls for UBI have only grown since the pandemic brought about economic challenges so great that governments around the world had to beef up their unemployment benefits and jumpstart programs such as the handing out of stimulus checks.
However, not everyone's onboard with the idea.
At the height of the 2020 presidential race, the majority of Americans opposed the idea of a UBI for all adult citizens, according to a Pew Research Center survey.
Those who did support UBI skewed younger and were mostly Black or hispanic, while older, white Americans largely rejected the idea.
Hilary Clinton revealed in her presidential campaign memoir that she formulated a proposal for UBI, funded by carbon and financial transaction taxes, but ultimately was unable to make the math work.
"To provide a meaningful dividend each year to every citizen, you'd have to raise enormous sums of money, and that would either mean a lot of new taxes or cannibalizing other important programs," she wrote. "We decided it was exciting but not realistic, and left it on the shelf. That was the responsible decision."
Could UBI work in the U.S.?
Several cities have begun to experiment with disbursing monthly checks to lower-income residents.
Stockton, California, initiated a guaranteed income pilot program called the Stockton Economic Empowerment Demonstration (SEED) in 2019.
The city distributed $500 a month to 125 people for 24 months, and the results at the end of the experiment were overwhelmingly positive. Recipients became more financially secure and many found full-time employment and came out emotionally healthier.
In recent years, similar pilot programs have been launched in Los Angeles, New Orleans, Denver and in historically less progressive cities like Birmingham, Alabama, Columbia, South Carolina, and Gainesville, Florida.
SEED also helped with the formation of the Mayors for a Guaranteed Income coalition, which has now swelled to more than 100 members and has been boosted by a $15 million donation from Twitter co-founder Jack Dorsey.
It's important to note that these programs are typically targeted at disadvantaged areas. Stockton, for example, is one of the most poverty-stricken cities in California, which is one reason it's believed the guaranteed income program worked well there.
If more of these experiments prove successful, it could sway politicians in favor of a national UBI — but for the moment, these programs operate at the city level.
With files from Serah Louis
Sponsored
Kiss Your Credit Card Debt Goodbye
Millions of Americans are struggling to crawl out of debt in the face of record-high interest rates. A personal loan offers lower interest rates and fixed payments, making it a smart choice to consolidate high-interest credit card debt. It helps save money, simplifies payments, and accelerates debt payoff. Credible is a free online service that shows you the best lending options to pay off your credit card debt fast — and save a ton in interest.